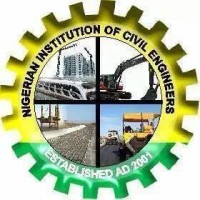 Features
THE ROLE OF PROFESSIONALS IN THE PREVENTION OF BUILDING COLLAPSE IN NIGERIA- A CALL TO ACTION
BEING A PAPER PRESENTED BY BLDR. KUNLE AWOBODU AT THE 2022 ENGR. DR.T. M. OLATUNJI DISTINGUISHED ANNUAL LECTURE ORGANISED BY THE NIGERIAN INSTITUTION OF CIVIL ENGINEERS ON WEDNESDAY, 13TH JULY, 2022 AT THE NIGERIAN SOCIETY OF ENGINEERS IKEJA BRANCH SECRETARIAT, OGBA, LAGOS.
It is disheartening that while I was about to deliver this paper today, a breaking but bad news of another building collapse surfaced in the media. The headline read: 'BREAKING NEWS: A building has just collapsed around Shyllon Street, Palm Grove, Lagos'.
Yesterday, the printing of my address was delayed because of the need to incorporate the unfortunate incident of another building that collapsed at Fola Agoro, Somolu in Lagos on Monday, 11th July, 2022.
The effect of these frequent collapses is that data on collapsed building keeps changing at alarming rate. BCPG database thus needs constant updating.Consequently, the number of reported or documented collapsed buildings in Nigeria since October, 1974 as at this morning, 13th July, 2022 is now 508. That of
Lagos State stands at 320. In that case, Lagos State accounts for 63% of collapse buildings in Nigeria. Yet it has the smallest land area among the 36 states of the federation.The alarming rate at which the BCPG record of collapsed buildings in Nigeria is being reviewed makes me appreciate the herculean task facing the updating team of the organisation searching around for news of collapsed buildings. Owners of collapsed buildings usually try to conceal the information in order to circumvent the confiscation of their lad by the government. For this reason, the BCPG records of collapsed buildings consist only the 'exposed' or reported collapsed buildings. Our hearts go out to the unfortunate victims of these two recent collapses as well as previous collapses in our country. It is in this context that I now proceed to my presentation at this august occasion.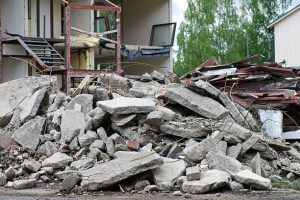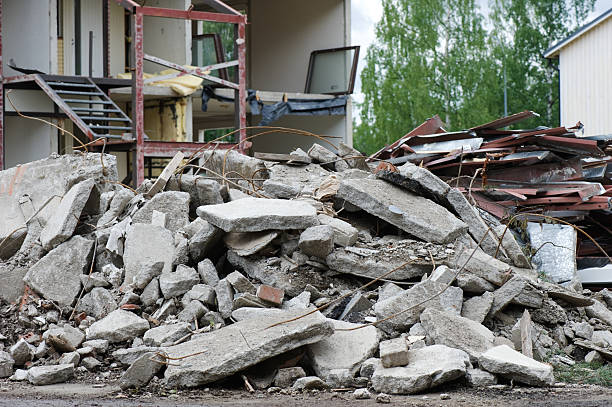 Experience has taught us that each time a building collapses in Nigeria, built environment professionals in other parts of the world tend to doubt the competence of professionals in the Nigerian Building Industry. Building collapse is a global phenomenon, but the frequency at which buildings collapse in Nigeria has attracted a world-wide concern on the need to assist this country to improve on its safety performance.
Permit me to quote from one of the messages I usually receive from construction professionals in other parts of the world.
'Dear Kunle (Awobodu),
I just listened to the World News and saddened to see another building collapse (in Nigeria). Apparently, it was planned to be demolished. Is there a program that carries out .. inspection? Did I send you a link to the comprehensive work of an organization on building safety? The organization is based here in Canberra.
'…You may find this (link) interesting and helpful as a support for quality in the construction of buildings in Nigeria. This message was sent to me on 8th May, 2022. And the author is Graham Teede, Past National Vice- President of the Australian Institute of Building (AIB).
The message further advised us (Nigerian construction industry professionals) to seek experience from prominent foreign construction professionals for the promotion of good Building Regulations in Developing Countries.
Concerns expressed by our colleagues in diaspora over incessant collapse of buildings in Nigeria implicitly indicate that professionalism is lacking in the Nigerian construction industry. Moreover, the usual excuse that a collapsed building had earlier been earmarked for demolition makes the Nigerian Building regulatory mechanism questionable in the eyes of the world
With a critically negative impression about Nigerian construction industry professionals, the need to save our collective image became pertinent. Quackery, poor regulatory framework, and weak enforcement apparatus were a bane to building control.
In an interview that I granted to a French journalist recently over building collapse in Nigeria, I was asked to decode 'quackery'. Simply put: 'Quackery' is the predominance of unlicensed designers and builders in the Nigerian building construction sphere. This, of course, is an indictment on the regulatory bodies and building control agencies.
Lack of capacity has long been identified as the clog in the wheel of appropriate building control. Using Lagos State, which is the epicenter of building collapse in the world, as an example, extreme gap exists between the number of buildings and the number of building control officials.
In 2007, the then governor of Lagos State, Mr. Babatunde Raji Fashola, SAN, who was determined to alter the status of Lagos State as the epicenter of building collapse in the world, set up a technical committee to reform the Physical Planning and Urban Development Law of the State.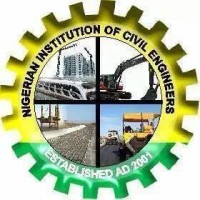 The chairman of the committee was an architect, Brig. Gen. Tunde Reis (now retired).  The Vice- Chairman was Mr. Babajide Sanwo-Olu ( the current Governor of Lagos State). The celebrant of today, Engr. Dr. Tunde Olatunji and my humble self were among the committee members.
Having understudied the structure and activities of the Ministry of Physical Planning and Urban Development for over about two years, major challenges in the system were identified. We decided to compartmentalize the Ministry into three agencies in order to improve on its efficiency. They are: Lagos State Physical
Planning Permit Authority, Lagos State Building Control Agency and Lagos State Urban Renewal Agency.
A common sharp practice in the building development sector of Nigeria was the use of a set of drawings for the building plan approval and a different set for the construction of the same building. In this circumstance, the vetted and approved building plan could be altered in height, length or width on site.
Some of our professional colleagues, especially Town Planners, Architects, Engineers and Builders could not exonerate themselves from an act initiated by clients primarily to maximize gains on building spaces, which might in future endanger building and public safety.
The advantage of the separation done in the Ministry of Physical Planning and Urban Development was to ensure, through checks and balances, that officials that approved building plans would be different from those monitoring the construction of such buildings. Hence, the practice of non-conformance with approved building plans on site was envisaged to reduce drastically.
When the new Lagos State Urban and Regional Planning and Development Law was assented to by the governor in 2010, we foresaw implementation challenges due to the paucity of building plan vetting and building control officials. As atthen, about 48,000 building sites were in Lagos State. And knowing full well that the government lacked funds to employ adequate number of staff for monitoring, notable leaders of the seven built environment professional bodies came together to establish Building Collapse Prevention Guild (BCPG) in 2011.
Prominent National Chairmen of the Nigerian Institution of Civil Engineers (NICE) that played remarkable roles in the formation of BCPG were: the celebrant of today, Engr. Dr. Tunde Olatunji (a leader in the BCPG Igando – Ikotun Cell), Engr. Amos Omopeloye of the blessed memory and Engr. Saliu Lawal (a leader in the BCPG Bariga Cell). We bonded together through series of meetings and activities.
The BCPG grassroots focused structure enables professionals in the built environment to monitor new building developments and existing buildings in their localities termed Cells, guided by the stamping ground model (that is, where a member resides or works).
It was an effective system that yielded useful information to LASBCA officials. However, the LASBCA officials were overwhelmed with avalanche of alerts on distressed buildings and substandard building construction sites. they could not cope with all attendant issues.
From the foregoing, the need or advantage of using construction industry professionals in the private sector to stem the tidal wave of building collapse becomes apparent. One then wonders why our colleagues in the Ministry of Physical Planning and Urban Development continue to nurse the anxiety that their relevance and job could be hijacked by BCPG members. Although self- preservation is the first law of nature, collective efforts and collaboration are necessary tools that could help restore safety in the Nigerian built environment. With this understanding, the BCPG initiative should not be perceived as a threat to the survival of government officials.
At this juncture, it is pertinent to make reference to a practical collaboration between LASBCA and BCPG following the collapse of a residential building on 22nd November, 2012, truncating the lives of two siblings at LSDPC Housing Estate, Oke – Afa, Isolo, Lagos. LASBCA General Manager, Dr. Mrs. Abimbola Animashaun-Odunayo sought for a joint inspection with BCPG.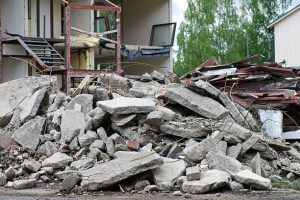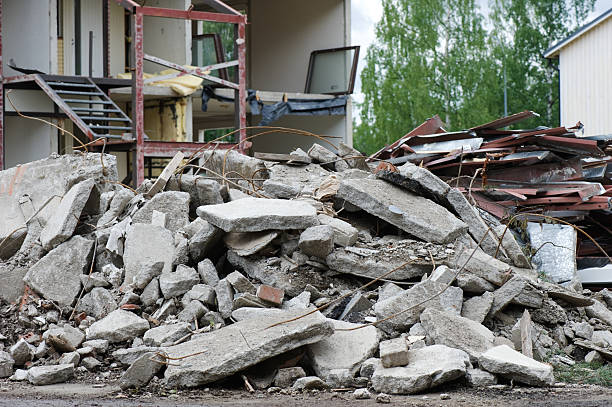 A few days after the Oke-Afa collapse, BCPG representatives led by my humble self, joined LASBCA officials on a tour of the estate, trying to identify potential distressed buildings. After some hours, we began to pant under the scorching sun.
The large technical team of LASBCA was led by Engr. Mrs. Bisi Oyenekan. What we were doing majorly in that exercise was visual inspection of the buildings. Definitely, employing structural integrity test instruments would take longer time. In fact, it might take many days to complete examination of buildings in the large estate. Yet there are hundreds of estates in Lagos State.
Lesson learnt: As agreed by the General Manager of LASBCA at the end of the Oke – Afa exercise that day, the staff strength of the Ministry of Lagos State Physical Planning and Urban Development was not sufficient to monitor buildings effectively in the state. Then why is the Ministry resisting collaboration with construction industry professionals in the private sector? How can tragic collapse of buildings be prevented with this attitude of territory defense? Commissioners of the Ministry kept on raising hopes on collaboration which, ironically, they knew would never materialize till their tenure in office elapsed. Back and forth approach and delay tactics became the norm. Collaboration promises have been received with scepticism as a ritual or gimmick to lessen criticism of the ministry's shortcomings.
Lagos State has the highest concentration of building construction activities in West Africa. The staff strength of LASBCA is less than 500. The population of Lagos State is about 22 million. Juxtaposing the figures with the number of LASBCA officials will result in a bizarre equation.
With his participation in the then Reis-led Technical Committee and his current vantage position as Lagos Number One citizen, professionals in the built environment consider His Excellency Babajide Sanwo-Olu as the messiah that would put an end to the menace of building collapse in Lagos State.
It cannot be business as usual. The rule of consequence begets discipline. Innovative approach will bring the desired result. All bureaucrats should continue to display necessary political will power required to make positive change.
Equally, built environment professionals should not feel discouraged. The BCPG having survived past challenges should sustain its role as the built environment pressure group against building collapse. Our project delivery and monitoring system needs to be sanitised and good people should not retire into inaction.
Professionals should intensify efforts in other areas of promoting standard building construction. Setting regular training for building artisans is essential. Our professionals should also continue to collaborate with the Standards Organization of Nigeria and States' Materials Testing Laboratories to ensure improvement in the quality of building materials, especially steel reinforcement bars and sandcrete blocks.
There is a symbiotic relationship between geotechnics and design of structures. Subsoil investigation reports are used for the design of foundations. If data or information supplied from the soil-test field is not accurate, calculations and analysis of the geotechnical engineer cannot be correct. Structural design based on such geotechnical report might lead to structural failure.
The importance of soil test in the prevention of building failure made the Reis-led Technical Committee recommend compulsory soil test on sites of two- storey buildings and above. But what the committee did not envisage was the unintended creation of jobs for charlatans.
Prevalence of cheap and fake soil tests forced prominent soil-test companies fold up. There was no way they could compete in an unregulated business. Unfortunately, since States' Materials Testing Laboratories are directly involved in soil-test business, there exists no neutral government agency for soil-test standard regulation.
Observations from many soil-test sites revealed insufficient accessories, uncalibrated Cone Penetrometer Test (CPT) machines, poorly taken Standard Penetrometer Tests (SPTs). In fact, N- values are usually forged as non-taking of SPT at regular or necessary intervals has become a norm.
In this part of the world, there are no schools or training centres for drillers that handle soil-test operations on sites. Trial and error approach. Most of the drillers, nowadays, avoid soil- test sites where thorough supervision is put in place. The drillers are always in a haste to complete subsoil investigation. Hence, a geotechnical borehole that is supposed to take minimum of 3 or 4 days to complete could be done by these ignorant drillers in one or two days. It is pathetic that the youths are not interested in strenuous work of drilling but immediate pecuniary gains. Unfortunately, the number of experienced drillers has been depleted by old age or death. Some of the energetic and seasoned drillers have rested in peace. Some have become debilitated by age. Seasoned drillers that could take SPT and also U-4 (undisturbed samples in cohesive strata with 4inches /100mm tube) at critical depth and formation are very thin on the ground.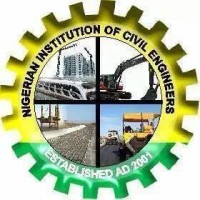 Laboratory tests on disturbed and undisturbed soil samples are hardly adequate. Sieve Analysis (Particle Size Distribution Curve) , Quick Undrained Triaxial Compression Test, Atterberg Limit Test, Oedometer Consolidation Test and Water
Test have become a waste of time Rising prices of diesel, transportation, spare parts, bentonite and change in other variables seem not to affect soil-test price. In essence, for many years, soil-test seems immune to inflation and, hence, the price remains stable. In those days, a driller worked with two assistants. But nowadays, a driller works with one assistant, even while taking SPT at a stratum as deep as 25m. Manually operated rigs (hand-rigs) have substituted percussion rigs at many soil-test sites.
Some engineers and geologists, especially young ones, who are not gainfully employed, in connivance with unscrupulous drillers, do not hesitate to sign and seal soil test reports that were not supervised by them at a ridiculous fee. Yet qualified civil/ structural engineers that design buildings and developers are not suspicious. Under this circumstance, sub-soil investigation has become a mere formality.
Unlike in the past, confirmatory soil tests have now become the vogue due to lack of trust, making clients spend double. Moreover, prevalence of pile foundation failure in the future has been predicted due to substandard work encouraged by free entry and non-sanitization of that sector.
Meanwhile, It is good to know the relevance of each professional in the built environment towards the prevention of building collapse
In Nigeria, there are seven professional bodies in the built environment. The role of each distinct professional is adumbrated thus:
Subsidence affects building stability, especially the high rise buildings. SURVEYORS, with their sophisticated survey equipment can monitor regularly the levels in a multi-storey building in relation to the surroundings. The use of a Land. Surveyor in the setting out team and construction team will add value in effective delivery of projects.
There are many abandoned and distressed buildings as a result of lack of prior knowledge on the overall cost of building projects. Pilfering and use of substandard materials are common sharp practices on some sites. Bill of Quantities (BOQ) prepared by the QUANTITY SURVEYOR would go a long way at revealing necessary inputs on which the client will have to spend money and thereby prevent substandard building construction. The BOQ indicates to a discerning client the quantity and specifications required for his project. Placing orders for and buying the appropriate quantity and quality of items of materials etc is one of the steps towards achieving safe construction.
Post construction management of building is crucial. Lack of maintenance, improper use of building, change of building use and reckless conversion or expansion of building spaces by landlords, building owners should be rejected by the ESTATE SURVEYORS AND VALUERS in order to sustain the original function for which the building was designed and built.
A system that abhors slum growth and discourages haphazard development of buildings will record low hazard and improved safety measures. Building development without adequate planning is a reflection of a society bereft of the input of TOWN PLANNERS. Where the practising Town Planner exists, and he or she is allowed by the government to practicalize what he learnt in school, such estates will stand out unique. Town Planners, among other activities, ensure compliance with land use zoning, density and height zoning regulations and relate development in surroundings through assessment of physical planning technical report.
Political interference and 'omo onile' disruption continue to undermine the important role of Town Planners. All things been equal, there should be more work for Town Planners in the private sector than in the Ministry of Physical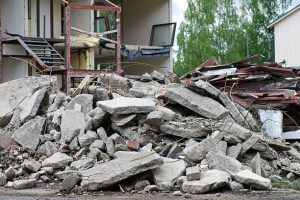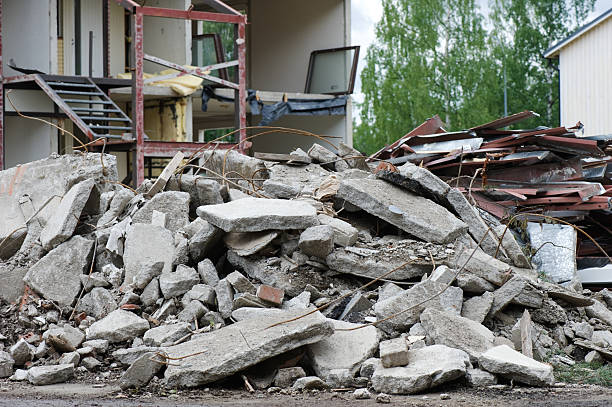 Planning and Urban Development.
A building is an enclosure that is usually partitioned to perform certain functions. The design concept needs to be carefully thought out in order to satisfy certain requirements. Intelligence, deep thinking, ability to delve into imagination and manoeuvre abstracts are the essential qualities of a qualified ARCHITECT.
When buildings are designed by those who hardly pay attention to details, future consequences are inevitable. It is an expert in architecture that can provide suitable designs for various categories of clients. To facilitate the process of building plan approval, licensed architects should assist in the vetting and review of architectural drawings.
Competence is the hallmark of successful delivery of civil/structural design that mesh with the architectural considerations in the building. Design errors are source of structural failure in a building. Communication through appropriate detailing in the site drawings helps in no small measure at eliminating cutting, bending and fixing errors in steel bar reinforcement. Availability of calculation sheets when the need arises to cross check at critical sections is a source of confidence in the ENGINEER.
Supervision role of the designers during construction is to ensure project delivery in line with their inputs. Electrical and mechanical engineers' contributions to building services will ensure pipes are located in the beams' flexural points, where bending moment is zero.
Those who received education, training and license to manage production of buildings on site should be allowed to play their primary role in building projects so as to lessen the risk of building failure. The
BUILDER shoulders this responsibility that must be taken seriously in order to avoid sanctions and unpleasant situations and circumstances. Builders manage the technology and processes of incorporation of resources to realise the building project. Builders prepare, review and use building production management documents such as construction methodology, construction programme, project quality management plan, among others, to achieve efficiency, timeliness, quality and safety in project execution. Builders working with and supervising building artisans can make considerable improvement in the safety of buildings if the extant building regulations are fully implemented.
When professionals in the built environment work cordially together, building safety will no longer elude the Nigerian society. Recently, a memorandum of understanding was signed between Ogun State
Government and the Building Collapse Prevention Guild, Ogun State Chapter. The seemingly impossible synergy between built environment professionals in the public service and those in the private sector has become realistic. Barriers created by territory defense mentality have now been dissolved for the benefit of a collective attack on building collapse tendencies. Kudos to the Government of the Gateway State for not placing revenue generation ahead of building and human safety.
Many building owners and developers have tendency to circumvent building regulations. One therefore must recognise the frustration this attitude has subjected diligent government officials to. In view of this reality, we professionals in the private sector should support our colleagues in public service to overcome pessimism.
Building safety can be achieved through reinvigorated determination and commitment on the part of all stakeholders. Very shortly, our generation will grow old and leave the stage for another. It is in the enlightened interest of professionals and the society not to hand over chaos, arbitrariness and liabilities to the next generation. We just must work together respecting everyone's competencies so as not to endanger this generation and the coming ones.
I thank the Nigerian Institution of Civil Engineers that has organised this lecture in honour of its past National Chairman and our friend, Engr. Dr. Tunde M. Olatunji. I thank Dr. Olatunji and wish him more fruitful years ahead. I thank you all for your attention.
Bldr. Kunle Awobodu, FNIOB, Immediate Past President, Nigerian Institute of Building. Past President, Building Collapse Prevention Guild.
FOOTNOTE: You want to share story with us? You want to advertise with us? You need publicity for product, or service, or   event? Contact us on WhatsApp +2348073463653 or email [email protected]