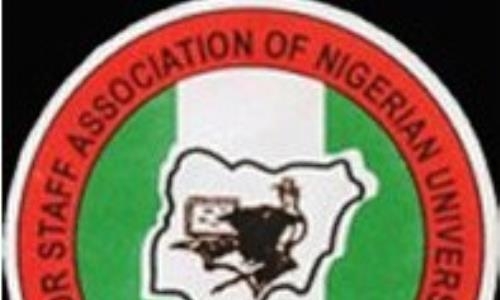 Archive
STAFF ASSOCIATION DEMANDS REINSTATEMENT OF SACKED UNIVERSITY WORKERS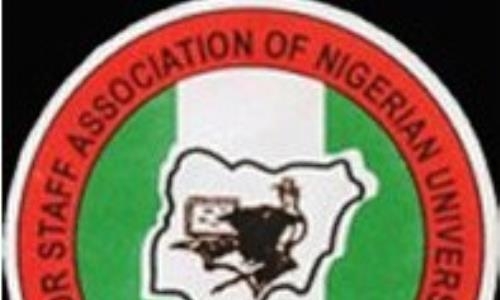 The statement emphasized that, the refusal of the executive arm of government to do the needful to reinstate the staff was an insult on the judiciary and Nigerian workers, and therefore urged Nigerians to persuade the government to respect the rule of its own court and reinstate the sacked workers and restore their rights and privileges.
"Some of us may recall that in 2014, an obnoxious circular emanated from the National Salaries, Incomes and Wages Commission, directing vice-chancellors to remove university staff school workers from the payroll of the government'.
'With this circular began a series of agitations by SSANU and other stakeholders in the sector. The agitations culminated in a legal action at the National Industrial Court, where it was ruled on December 5, 2016, that based on the SSANU/FGN 2009 Agreement and in line with the terms and conditions of employment of university staff school teachers, they are an integral part of the university system and the obnoxious circular cannot be applied in their respect."
The statement added, 'SSANU said it was worried that without any reason, the government has since 2016 refused to reinstate them to the payroll and as such, "they have been left on the hanger out to dry!"
"The question in line with the theme of today's Workers Day Celebrations now arises- Where are their jobs? For more than three years now, many of the university staff school workers, numbering over two thousand nationwide, have been wallowing without jobs and left to languish in pain'.
'Their dignities have been diminished and they have been reduced to beggars and destitute who live on handouts from families and friends. Where is the social justice in a union embarking on legal means and respecting the rule of law and yet being denied the outcome of the court process?
'It is indeed painful and shameful that this disrespect for a court ruling would occur under not only a democratic dispensation but one in which the number two man is a legal luminary of repute," the statement added.
Penpushing also reports that, the association argued that, the National Industrial Court ordered the reinstatement of the workers on December 5, 2016, and therefore, urged President Muhammadu Buhari and his team to take a second look into the matter, saying apart from denying them their jobs, they have also been deprived of their dignities and withheld justice.