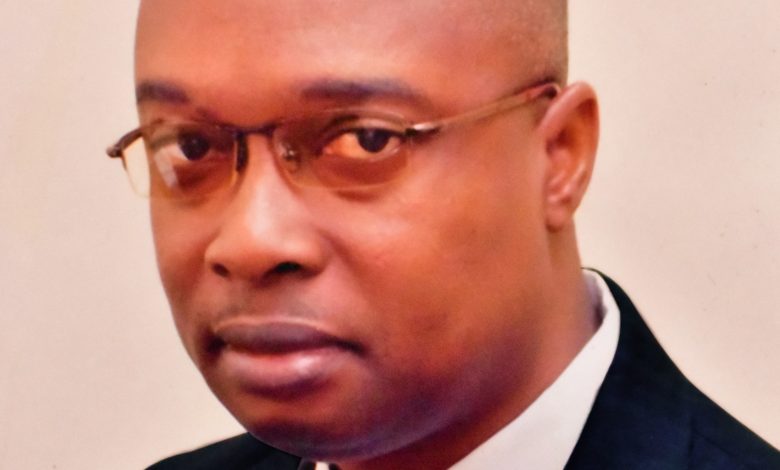 Features
SmartSoil: Bailing our nation out of hunger
Adewale Kupoluyi
It is usually said that doing the same thing over and over again without yielding results is simply an indication that there is need for a change in strategy. Over the years, a number of policies, programmes and projects have been pursued in a bid to put food on the table of Nigerians. What do we have today? Many people still go about hungry, able-bodied youths and young persons idling away due to unemployment, and large scale poverty in the land. A ray of hope seems to be unfolding with the introduction of SmartSoil technology to farming and agricultural production in the country. This is because soils provide the foundation for healthy food production and sustainable rural development, thereby contributing to global, national food security and wealth.
As complex and dynamic systems, soil properties vary greatly and are susceptible to deterioration as the intensification of production and demand for productive soils increase. To maximise agricultural productivity in Nigeria, the importance of a soil information platform that is user-friendly, easily accessible, and affordable to millions of Nigerian farmers and other users such as policymakers and researchers, is key. This would go a long way in guiding users on efforts being made to improve the fertility and biodiversity of Nigerian soils and more importantly, improve crop yield and agricultural productivity for millions of farmers. This project, "SmartSoil" development, is a modern soil information system designed for Southwest, Nigeria using digital soil mapping and artificial intelligence techniques by providing hyper-local soil information in such a way that is easily accessible and affordable to farmers and other resource-deficient target groups such as youth, women and other end-users.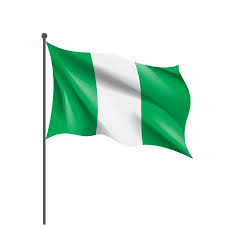 SmartSoil is meant to guide farmers on the sustainable use and management of soils resources as well as agronomic advisory service to improve agricultural yield, food security, promote soil biodiversity conservation, and adaptation to climate change. The issue of food insecurity, poverty and astronomical increase in the prices of staples and commodities have been a source of concern in the country, hence the need for increased agricultural crop yields to address the abysmally low food and nutrition security, not only in Nigeria, but Sub-Saharan Africa, given the growing populations, shrinking farm activities due to unfavourable policies, urbanisation and degrading soil fertility, among others. To enhance agricultural productivity in Nigeria, soil information management is ever relevant to serve as guide to farmers and policymakers on what can be done to improve the fertility and biodiversity of Nigerian soils using artificial intelligence techniques in soil science.
According to the Project Leader of SmartSoil, Prof. Olusegun Folorunso of the Department of Computer Science, Federal University of Agriculture, Abeokuta (FUNAAB), Ogun State, Nigeria, this innovation in digital soil mapping techniques has brought about the deployment of machine learning (ML) models to predict soil distribution in space and time using soil data. The increasing availability of soil data can be efficiently acquired remotely and proximally when combined using freely-available open-source, artificial intelligence algorithms such as random forest, support vector machine, convoluted neural network, leading to accelerated adoption of ML techniques to analyse soil data, and draw conclusions on soil properties such as soil potential of hydrogen (pH), acidity, organic carbon content, cation exchange capacity (CEC), texture, bulk density, moisture retention, hydraulic conductivity, and soil parent material by providing an insight into soil fertility and biodiversity in a large area.
"This project intends to use advanced modelling techniques such as random forest and Support Vector Machine (SVM) that have been established to yield better results. It is aimed at developing SmartSoil, a modern soil information system for Southwest, Nigeria using digital soil mapping and artificial intelligence techniques and in turn, provide hyper-local soil information in such a way that is easily accessible and affordable to farmers and other resource-deficient target groups (youth and women) and other interested end-user. It will guide farmers for the sustainable use and management of soil resources as well as agronomic advisory service to improve agricultural yield and productivity, food security, promote soil biodiversity conservation, and adaptation to climate change among smallholder farmers", Prof. Folorunso added.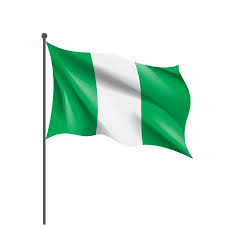 To herald the official commencement of the project, the "SmartSoil KickOff Seminar", titled "Digital soil mapping for optimal agricultural yield and sustainable soil-biodiversity management in Southwest Nigeria using artificial intelligence", was put together to explain to stakeholders what the project was all about and what it is designed to achieve. To demonstrate the high premium placed on the project, the one-day seminar was graced by the vice-chancellor of FUNAAB, who is also an expert in Soil Physics, Prof. Kolawole Salako, who although was not physically present at the occasion due to other official engagements, had his two deputies fully on ground, viz: Deputy Vice-Chancellor (Academic), Prof. Christian Ikeobi and Deputy Vice-Chancellor (Development), Prof. Olusola Kehinde.
This impressive attendance is in addition to strategic stakeholders from extension agencies like the Ogun State Agricultural Development Programme (OGADEP), Oyo State Ministry of Agriculture and Rural Development (OYMA&RD) and Institute of Agricultural Research and Training (IAR&T), Ibadan, which is affiliated to the Obafemi Awolowo University, Ile-Ife, Osun State, Nigeria. Not only that, youths and women farmers were invited and turned up from the Gateway State and the neighbouring Oyo and Osun states to have first hand idea since they constitute the major beneficiaries. Speaking further, the SmartSoil Project Leader, Prof. Folorunso, said the project "Offers to solve this fundamental issue by utilising existing cutting-edge techniques in soil science coupled with new technology in computer science; development of mobile app with artificial intelligence techniques to provide site-specific fertility status of soils, especially in Southwest, Nigeria. This will enable farmers have an idea of the nutrient status and crop suitability of their land".
The don appreciated the university management, noting that the grant was won principally because of the FUNAAB's good records, performance, due diligence on past projects in addition to efforts made in writing the proposal, availability of due diligence and other documents provided by the university when they were made, which made it easier to win the grant, just as vice-chancellor (Prof. Salako) pledged his continued support and equally encouraged the project team members to give their best towards its success. Making presentations on the project overview, the Project Co-Leader/Head, Soil Science Sub-Group Team, Dr. Mutiu Busari disclosed that the project objectives include increased access to user-friendly soil information for optimal agricultural yield for farmers in Southwest, Nigeria, manpower development for agricultural innovations and adoption, increased awareness of climate change adaptation strategies, soil biodiversity management and soil fertility conservation methodologies among farmers, improved collaboration between university researchers and agricultural policy-makers on how to provide the enabling policy and institutional support for the adoption of digital innovations.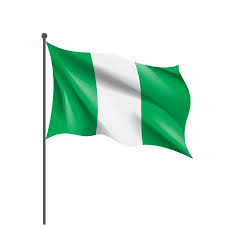 On his part, the Project Manager, Mr. Adebayo Adebayo said the expected outputs would cover baseline survey, SmartSoil android and web app, training courses for farmers, and extension agents on the use of the app, soil biodiversity management, policy briefs on sustainable soil management to policy makers, soil fertility status report for policy makers, and capacity development for young researchers and students on digital innovations development. Adebayo revealed that the expected impact would help attain improved sustainable soil management for agricultural production in Southwest, Nigeria. SmartSoil project, an Accelerating inclusive green growth through agriculture-based digital innovation in West Africa (AGriDI), is one of the projects sponsored by the European Union (EU), under the supervision of the International Centre of Physiology and Ecology (ICIPE), Nairobi, Kenya.
The main objective of AGriDI is to enhance inclusive green growth through agriculture-based digital innovations, especially for women and youth farmers in West Africa. The grant call was initiated and only FUNAAB's SmartSoil project was successful among higher institution submissions from Nigeria. No doubt, the SmartSoil is certainly poised to make a big difference and desired impact in fostering agricultural productivity. However, there are a few tips that the project team could find useful. These include constant training and retraining of participants, sustained publicity and enlightenment to elicit necessary support and cooperation, being a new programme while the products and services being offered must be accessible, affordable and cost-friendly.
Dr. Kupoluyi writes from the Federal University of Agriculture, Abeokuta (FUNAAB), Ogun State, @AdewaleKupoluyi
FOOTNOTE: You want to share story with us? You want to advertise with us? You need publicity for product, or service, or   event? Contact us on WhatsApp +2348073463653 or email [email protected]