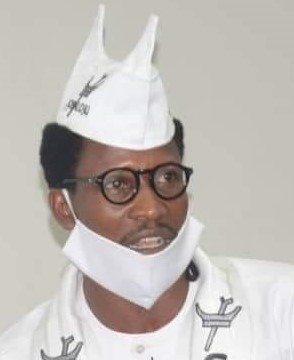 Features
Posterity aftermath our stewardship should be our watchword
The Bible tells me "woe unto them that put their hopes or trust in mortal".
On this note I want to register my displeasure on the way and manners the South Western leaders have subjected their people to modern slavery because of their selfish interests to have power at all cost.
First and foremost, I want to commend the efforts of the Ogun State 9th Assembly in passing the Anti-Open Grazing Bill into Law and appreciate His Excellency for his speedy assent to the bill in October 2021. His Excellency in his most human form and magnanimity gave Six Months from October this year before they can start to prosecute anyone in the spirit of that Law in Ogun State. This means that the full force of this law will be exerted in April 2022.
Your Excellency, as good as this window period may appear, it is a big threat to the lives of our people in Ogun West most especially in Yewa North and Imeko Afon Federal Constituency because of our fertile farmlands that attract herdsmen throughout the year most especially during the dry season.  I am not suggesting Your Excellency to change your pronouncement on this six months freedom on this law; however I am suggesting that you put apparatuses in motion to secure the lives and properties of our people.

In the past few months which is characterized with heavy rainfall, the activities of migrating Nomadic Herdsmen seem to be at lull because the grass is green & lush everywhere therefore the cattles feed sufficiently & adequately.
However, it is during the dry season, which also coincides with the window period of October 2021 – March 2022 given by His Excellency is the exact period that Fulani herdsmen destroy peoples' farm as well as the time of rampant kidnapping activities in Yewa North/ Imeko Afon federal Constituency. We have few Fulanis and their cattle moving freely without any chaos because these are the one that have been living with us for the past 40 years. Some of them even married our daughters and they are living in peace with us with their cattle business. Since we know each other, we know who to address whenever there is a problem unlike the peregrinating Nomadic Herdsmen armed with dangerous weapons like Ak-47 in the name that they are protecting their lives and their Cattle at detriment of the host communities.
They carry heavy ammunitions without the consent of our various community leaders, destroying our farmland, killing our people, kidnapping our people with huge amount of money as ransom, harassing our women etc. Late General Sanni Abacha said any insurgency that lasts for more than 72 hours means Government has hand in it.
Your Excellency Sir, I need not say that this is not fair on my people sir. Going forward, I humbly want to suggest two solutions to avert the re-occurrence of these menace that do claim the lives of our people yearly. A situation arising on the basis of our faulty but so called Nigeria Constitution which made a particular region to be slaves to other. The situation remains unchanged & undebated because of the selfish interests and ambitions of most Southerners that refused to call a spade, a spade forgetting that it is only God that can crown or dethroned.
Firstly, Your Excellency sir, it is better to make the law to be effective now forgetting about giving any six months notice because it is this period that the Herdsmen operate every year sir. History matters, records were not kept because of the weakness of the memory to guide the future ~~~ Prof. Wole Soyinka . Governor Dapo Abiodun please let us be guided.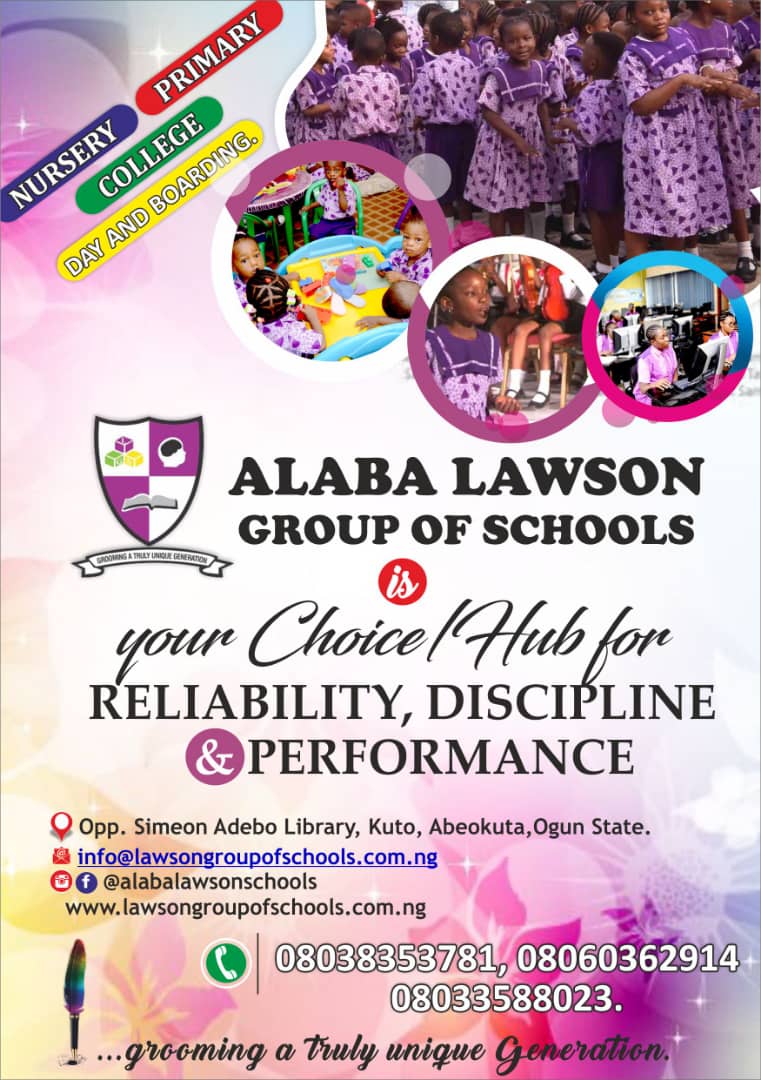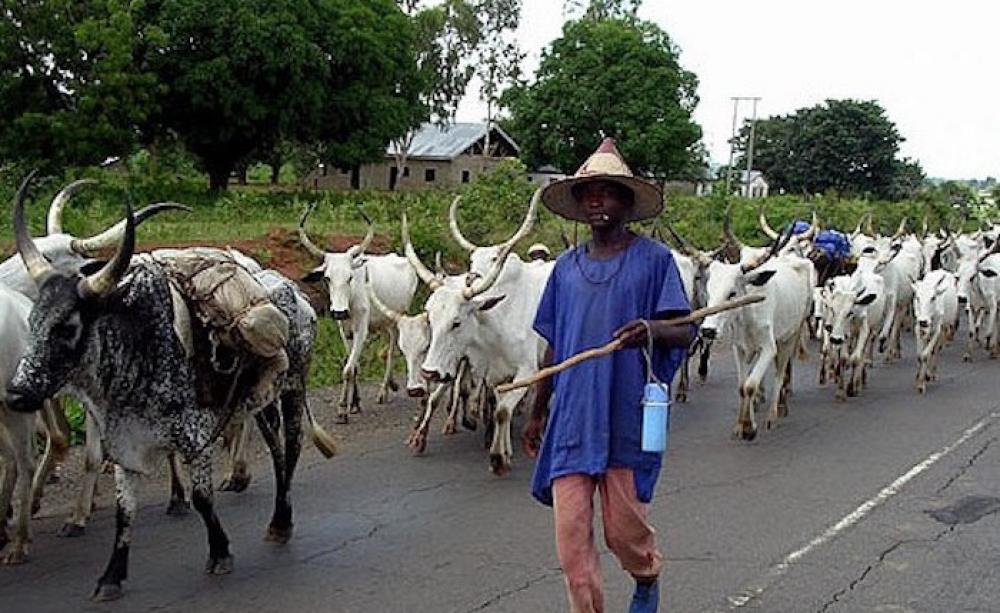 Secondly Sir, the farmers and herders peace committee that was set up by His Excellency this year to look into this year's crisis that claimed many lives and properties headed by Hon. Bar. Kayode Oladele should come up now to engage our farmers' Association. All the Seriki Fulani , Baale and our Kings across our communities should be enjoined to implement the solution provided in their resolutions.  I am glad that I am part of the member of the committee and we thank His Excellency for proper finance of the committee as well.
Finally, if His Excellency did not want to go back on his pronouncement of giving six months before the law will take effect, I will suggest Mr Governor to deploy as many as possible Amotekun, Mobile Police, Armed Civil Defence and Military personnel to our communities by the end of this Month. It is advisable that Mr Governor should have a meeting with them first because most of our security personnel that are being headed by Hausa are not fair in handling any matter involving Yoruba and Fulani at all.  The officers should be warned before they are deployed because last year some military personnel led herdsmen to destroy farm and also beat our people because these farmers told the military personnel that they will not allow them to graze on their farm land.
President Muhammadu Buhari is fighting freedom fighters to keep Nigeria together but he will be the one finally lead Nigeria to disintegration.  If Nigeria breaks up today, this present government should be held responsible. ~~~~ LAMIDO SANUSI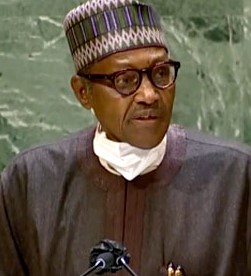 If the Presidency can declare our own son that is fighting for our freedom wanted and they are ready to put him in life imprisonment while Gumi is negotiating for terrorists and threatening that if they declare them as terrorists, there will be no peace in Nigeria and he keeps on saying till today and is moving freely while our South Westerners leaders starting from Prof. Yemi Osinbajo , the National leader of our great party APC , Senators and our Federal House of Representative in Green Chamber headed by our son. Hon. Femi Gbajabimila, Ministers, South West Governors, our reputable Kings and others Federal political appointees keep mute because we want to be loyal to our political party and future ambitions at the detriment of the masses. I know posterity will judge all of us accordingly.  The French Warrior, Napoleon said: I fear a herd of sheep led by a lion than 1000 lions led by a sheep. We seem to be leaders without sincererity and fear of God in our lives unlike the father of Democracy and our hero , late Chief Obafemi Awolowo that most of us claim to be his disciple. This is the genesis of the problem and hardship we are facing in the hand of people that claimed to be the majority by just manipulating figures without a sensible brain to govern while we that claim to be knowledgeable and well educated continue to use our resources to develop their own desert
I know that the living God I am serving will never show mercy and kindness to anyone at the end of his journey in this life who used power or money to put hardship on his fellow human being just because of his selfish interests.  May the Almighty God reward everyone of us that God has given political power, money and influence according to our service & love for humanity.
Hon.(Chief) Adegoke Adeyanju Awoso.  'the authentic triple a " is representing Yewa North 1 State Constituency and  writes this piece from Abeokuta..
FOOTNOTE: You want to share story with us? You want to advertise with us? You need publicity for product, or service, or   event? Contact us on WhatsApp +2348073463653 or email [email protected]