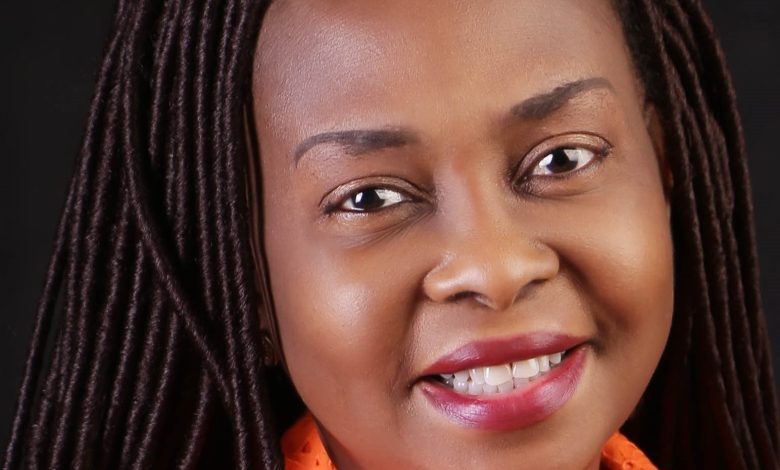 Features
For the record: Keynote address delivered by Dr Chichi Aniagolu-Okoye, Regional Director for West Africa, Ford Foundation, at the Fourth Annual Lecture Series of Penpushing Online Newspapers, in Abeokuta, Ogun State, Nigeria, on July 21st, 2022, with the theme: Social Media Regulation: Insecurity and Elections Accountability in Nigeria
Protocols.
Distinguished Participants, Ladies, and Gentlemen,
It is a great honour for me to deliver this keynote address at this very auspicious event. I would like first to congratulate the founder, board, and management of Penpushing Online Newspaper for the remarkable feat attained and for putting together this event. I trust that your commitment and contributions to a more meaningful, stable, and prosperous society will make a difference.
Introduction
Nigeria is at the brink of another general elections and there is fever pitch excitement, most of which is happening on social media. According to Statistica, a research and data analysis company, as of January 2021, Nigeria had 33.9 million active social media users. WhatsApp is the most popular platform used in the country, with over 90 million users. Facebook, YouTube, and Instagram followed as the most used social media platforms in Nigeria.
As of 2021, the country's total number of registered voters was 89 million. Consequently, it is reasonable to infer that most voters have access to social media. This indicates that social and internet media have nearly supplanted the combined mix of traditional media as crucial communication channels for social and political issues.
During the 2015 elections in Nigeria, exploratory research indicates that social media significantly influenced young people's support for the then-current Federal Government. The social media's ability to instantly and simultaneously reach a wide, diverse audience from a variety of sources – Blogs, Facebook, Twitter, Instagram, WhatsApp etc is a major part of its allure.
Conversations and video conferencing can happen instantaneously and simultaneously across countries and regions on the go – over a phone or tablet, with no special skills or education required. This has made the world a truly global village. What happens in a remote village in Sri Lanka can quickly be read or seen by someone in Ogbomosho, without the censorship of traditional media.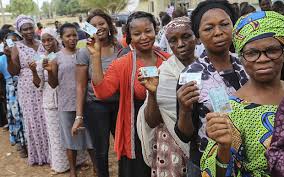 Indeed, social media has made it possible for millions, and then billions, of individuals to form online communities. From the Arab Spring to Occupy Wall Street, they enabled large groups of individuals to organize protest movements against the powerful. From these networks, individuals have imposed control. For proponents of free speech, liberalism and human rights, social media is a vehicle for the advancement of human rights. A good example is the classic quote by Queen Rania of Jordan, a social activist herself. She said:
'Social media are a catalyst for the advancement of everyone's rights. It's where we're reminded that we're all human and all equal. It's where people can find and fight for a cause, global or local, popular or specialized, even when there are hundreds of miles between them.'
Queen Rania of Jordan
To these groups of people the attendant challenges of social media especially the possibility of abuse are all part of the necessary 'burden' of freedom. The author, Brad Thor put it quite bluntly. To him, "Freedom of speech includes the freedom to offend people."
But not everyone agrees. World over, there has been heightened conversations around social media regulations. For some, including Elon Musk, the entrepreneur:
"… there should be regulations on social media to the degree that it negatively affects the public good. We can't have willy-nilly proliferation of fake news, that's crazy'
To these people, it is time for governments to reign in on these interactive technologies that facilitate the creation and sharing of information, ideas, interests, and other forms of expression through virtual communities and networks.
In Nigeria, the government has moved from being a promoter of internet access and social media in the earlier 2000s, to becoming a major proponent of regulation. In the last few years, government's efforts have been towards how to effectively regulate and censor social media. In 2019, the Senate introduced a bill, the 'Protection from Internet Falsehood and Manipulations Bill 2019' more popularly known as the Anti-Social Media Bill to criminalize the use of the social media in peddling false or malicious information.
Although the Bill did not scale through, the government continues to find ways to regulate social media. In 2021, the Federal government banned the use of Twitter in Nigeria after Twitter deleted a tweet by President Mohammadu Buhari that it said violated its policy. The government's desire to crackdown on social media was heightened by last year's #EndSARS protests against police brutality, where young Nigerians mobilized human and material resources to organize the largest most coordinated protest in the history of the present administration.
For many Nigerians, social media has morphed into the tool of choice in outing the excesses of rich oligarchs and business people, promoting and mobilizing protests, and holding the government accountable. This power of social media has rattled the Nigerian government and may explain why this free space is currently under assault, with freedom of expression and information dissemination as its latest victim.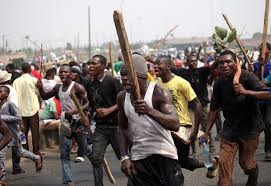 This is by no means to argue that the government's and others concerns over the negative use of social media is invalid. There are indeed many examples of how the social media has been used to spread falsehood, destabilize governments, exacerbate polarization, cause conflicts and heighten insecurity.  A good example was the last elections in the United States of America, where allegations of Russian attempts to sway the 2016 U.S. election using social media and to create societal unrest, were made.
In the aftermath of the 2016 election, the media and U.S. Congress investigated how Russian actors utilized social media platforms, including their advertising interfaces, closed groups, and normal organic posts, to attack Hillary Clinton in the U.S. presidential election. They also used the platforms to spread divisive messages regarding immigration, Muslim rights, and gun control. In Africa, according to a study that sought to broadly investigate social media use and electoral violence among Kenyan youths in Mathare, social media was seen to have had an important and positive effect on electoral violence among Kenyan youths. Facebook, WhatsApp, Twitter, YouTube, and Instagram were determined to be responsible for 65.9% of electoral violence among Kenyan youth.
In Nigeria, we are constantly bombarded with fake news on the fight against insurgency, ethnic and religious tensions, governments' actions or inactions and so on. It is almost impossible to decipher what is true and what is false. The distrust for government which is at an all-time high, can be attributed to information dissemination on social media – either true or false. These developments present grave dangers for national security and makes it much harder for government to enforce laws or policies. For instance, a study in 2020 titled 'Political distrust and the spread of COVID-19 in Nigeria' found that political distrust undermined public compliance to government protocols, limited the outcomes of government responses to COVID-19 and facilitated the spread of the virus in Nigeria. We see the same lack of trust in almost every other aspect of public life in Nigeria, especially in the handling of the worsening security crises the country faces.
According to a report by NEXTIER SPD, a prominent policy think tank, heinous violence in Nigeria has increased dramatically, as evidenced by rising patterns in massacres, arsons, and kidnappings. According to the NexTier Violent Conflict Database, at least 8,455 people were brutally murdered between June 2020 and April 2022 alone.
Abduction cases have also increased from 2,002 in 2020 to 5,667 in 2021. While these figures are worrying, even more worrying is the lack of trust by Nigerians of government's efforts to curb the situation.  Another study by Nextier, showed that, "currently, there is minimal trust between most Nigerian citizens and the security agents, particularly the police. Many Nigerians, especially those living in rural communities, perceive state security agents as 'predators' rather than 'protectors." It contends that this perception might not be unconnected with the ignoble culture of brutality, human rights violations and extra-judicial killings that characterize Nigerian security establishments.
With insecurity and elections around the corner will social media regulations do more good than harm?
To answer this question, we need to start by asking, what are the implications of insecurity in Nigeria on election accountability?
Election accountability for me, has three main dimensions:
Integrity of the electoral process itself – This is where the process of organizing and conducting elections is seamless and devoid of any negative manipulations. In Nigeria, however, the distrust for government manifests in many ways, one of which is in the lack of trust in the integrity of the electoral process itself. There is a deep distrust of government's handling of elections. There are also concerns over the integrity of INEC as an electoral body to conduct free and fair elections.
Integrity of the political participants – This is where the political participants and their followers conduct themselves within the ambits of the law. In Nigeria, unfortunately, elections are often a cause of conflict with candidates using thugs to intimidate opponents and their supporters or through deliberate misinformation. Ritual killings are also often associated with elections.
Integrity to exercise citizens' franchise- This is where, deliberate efforts are made to ensure citizens are able to vote and are not disenfranchised in anyway. In Nigeria, unfortunately, elections are almost always fraught with difficulties in registering to vote and challenges with voting on election day, all of which continue to erode citizen's confidence in the electoral umpire. In addition, elections may not hold or hold skeletally in certain places due to violent conflicts already taking place in those places.
Already some groups are beginning to share their concerns over electoral process accountability – During an interactive session some Christian leaders held with the European Union (EU) Delegation, led by EU Chief Election Observer, Ms. Maria Arena in March of this year, the  Christian Association of Nigeria (CAN) President, Rev. Dr. Samson Ayokunle said the security situation might not allow the election to be credible, free and fair, especially if voters are not allowed to exercise their rights because of fear of being harmed, kidnapped or killed.
Looking at the three dimensions of electoral accountability mentioned above, what are the options open to government in addressing insecurity and electoral accountability?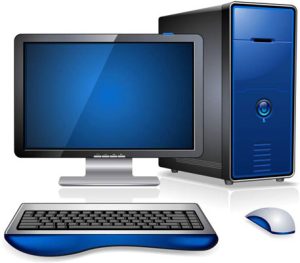 First the insecurity people face is not imagined. Killings and adductions are happening every day and it is the government's responsible to secure lives and property. By addressing the real security challenges citizens face, citizens' confidence in government will automatically and significantly improve. With respect to elections, we have to first remember that an election is a fight for legitimate power that occurs in a nonviolent political forum. In this context, it is critical to appreciate that elections do not seek to avoid confrontation but rather to control and confine it within agreed boundaries. In practice, ensuring equal security during an electoral process is critical to maintaining participants' trust and commitment to an election. As a result, security is both an intrinsic aspect of the election's purpose and an inseparable part of the democratic process.
Government is responsible for conducting elections and ensuring the process's integrity. Improving on electoral logistics can go a long way to boosting confidence in the system.
Government also has the responsible for keeping law and order and so can use its powers to reign in political aspirants and their supporters who disturb the peace. We are all aware of the widespread problems of disinformation and "hate speech" aimed primarily at inciting anger, prejudice, and violence. Disinformation and hate speech can be problematic, but they are more troubling when combined. But should we consider the free flow of knowledge a fundamental issue? That would be like throwing out the baby with the bathwater. Government should improve on its law enforcement by monitoring social media posts and prosecuting those inciting violence, hate etc as is done elsewhere and not focus on blanket regulation.
Why is government not focused on these solutions but preferring social media regulation?
I can only hazard a guess that of all the options open to government, social media regulation is the most alluring because it is the easiest to enforce of all the options open to government and administrations in Nigeria have always taken the easiest ways out of problems. Other examples abound –Okada is used to commit crime, all okadas are banned. Violence breaks out in one protest and all protests are banned etc
From my analysis of government's response to issues, I believe that government's logic is that since most of the news on the goings on in Nigeria will reach Nigerians through the social media, if social media is regulated then news will be regulated and as such tensions may be brought down. Prior to social media, it was almost impossible to get information on happenings in remote areas because traditional media did not have correspondents in those places and even if they did, they can't share every news because of the limited radio, TV or newspaper space, unlike the unlimited space on social media.
By regulating social media, news on election violence, deliberate misinformation or dissatisfaction, poor logistics etc will not spread so disaffection may be reduced.  While on the surface, this feels like an attractive quick fix option, we all know that in the long run it will not solve the underlying challenges that need urgent government attention. Moreover, the more you regulate a space, the less the space is trusted. This means that even the regulated information which government may want to disseminate through social media will also not achieve acceptability by the people.
Social media regulation will also deny the government the opportunity to become more efficient and effective at law enforcement and cybercrime detection. Countries have created jobs and expanded opportunities through expanding knowledge and expertise on cyber security.
Furthermore, transformative communication technology has always necessitated regulatory change. The sinking of the Titanic, caused partly by "chaos in the spectrum," prompted the Radio Act of 1912 and the development of a command-and-control paradigm to manage broadcast radio. The fairness doctrine and the minority tax certificate program were created to remedy inequities in the broadcast television sector. The Digital Millennium Copyright Act was enacted in response to intellectual property problems highlighted by the worldwide internet. In contrast, the FCC's 700 MHz auction was prompted by a demand for smarter mobile phones.  Now is the time to think about the role of regulatory innovation in responding to the challenges of social media, particularly in the Nigerian context.
Social media platforms and organizations have already begun to practice self-regulation, which refers to the efforts taken by businesses or industry associations to preempt or complement governmental regulations and guidelines. Self-regulation can range from self-monitoring for regulatory infractions to proactive "corporate social responsibility" (CSR) activities for an individual corporation. Following the January 6th insurgency attempt, for example, Twitter and Facebook barred Trump from using their services because the incitement of violence and illegal conduct violated their terms of service. Apple and Google both deleted the alternative Parler social media site from their app stores for identical reasons, while Amazon stopped hosting the service.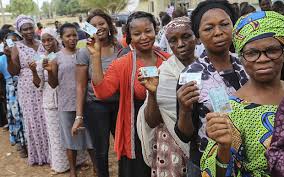 This should be encouraged but also with the awareness that there is, a limit to self-regulation considering that the political economy of social media and the prioritization of profits, is the end game for most social media companies.
Enabling election accountability and upholding public values in the face of insecurity requires delicate balancing. It has therefore become imperative to evolve a regulatory climate of social media policy governance that is more inclusive. Rather than an outright regulatory environment driven by the government or self-regulation driven by profit-minded organizations, co-regulation presents the best path. Co-regulation involves government, independent regulatory agencies, industry, civil society groups, and citizens/consumers in an overlapping set of relationships. A co-regulatory model would include tripartite government coordination, industry, CSOs, and academics in defining and coordinating the delicate balance.
In the face of heightened insecurity in the country, there is no doubt that some rules to guide social media are necessary. Yet, it is important to keep an open society where the people's freedoms of expression are not trampled upon or gagged. These freedoms are critical to election accountability, even with the attendant risks, and ultimately a better society. Rather than regulatory sledgehammers of government or the self-serving balm of self-regulation, co-regulation is the path to tow. There is an urgent need to mobilize now.
In conclusion, I always like to end my presentations with a reminder of the bigger picture because nothing happens in a vacuum. Many may wonder why government often seems to be on the other side of the people. Why good governance has been elusive in most of Africa.
For me, the continued legacy of the colonial administrative system which we inherited and which no administration has had the political will to address, is mostly to blame. The colonial system was rigged against the people. Everything was done to protect the colonizer and subjugate the citizens. No arm of government was created to serve the people. They were all created to subject the people. The colonizer never questioned itself. It only ever questioned the people's audacity to complain or demand for rights and services. It doesn't matter if the administration is military or democratic, the inherited administrative system has remained the same. The government is, therefore, more inclined to suppressing the people than it is in strengthening its own systems and processes. The piecemeal reforms undertaken now and again by different administrations are only cosmetic. The whole colonial administrative system will have to change for government to become responsive to citizens and for trust to be built with citizens.
Until that is done, social media regulation in whatever guise will continue to be resisted by the people and will be viewed with suspicion. Government can only function effectively when it is trusted by citizens. All of government's efforts should, therefore, be geared towards building a new administrative system that engenders trust so that the results of this very crucial election and other acts of government will be accepted by majority of Nigerians.
Thank you very much for your kind attention
FOOTNOTE: You want to share story with us? You want to advertise with us? You need publicity for product, or service, or   event? Contact us on WhatsApp +2348073463653 or email [email protected]