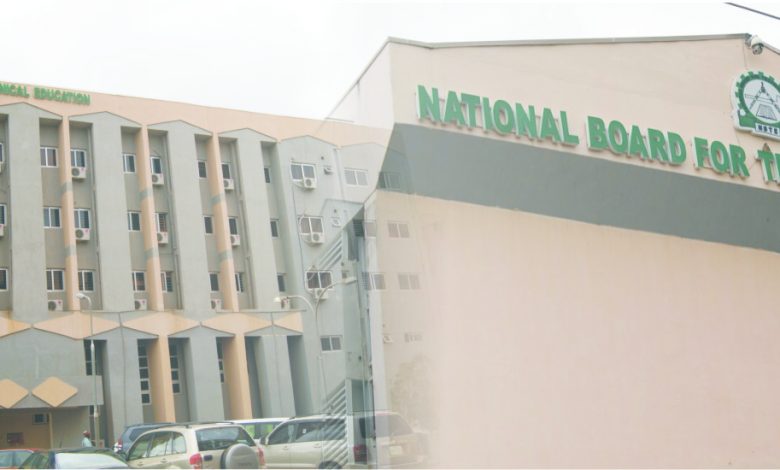 Archive
POLYTECHNIC EDUCATION IS FUTURE OF NIGERIA, SAYS PROF ADELABU

The  Institution's Public Relations Officer, Yemi Ajibola, in a statement  said  the National Board for Technical Education (NBTE),  boss who was on oversight visit to the institution , asserted that Nigeria is destined for greatness in line with the ideals of her founding fathers. So, the country must tap into the manpower and technical resources offered by polytechnic institutions across the country.
Penpushing further reports that, Adelabu, also commended the management and staff of the polytechnic for the smooth and steady running of academic activities despite the turbulent times it had gone through, while also urging them to continue to deliver in line with its mandates.
The Professor  who also impressed by the number of Doctorate degree holders in the polytechnic, put at over seventy, enjoined the staffers to make priority their professional and personal development, adding that it was important for them to attend peer reviewed and international conferences and write qualitative academic papers, to improve their productivity.
Penpushing also reports that, she disclosed that Federal Government of Nigeria was ready to finance vocational and technical education as it had secured support of World Bank to boost same.
The Special Adviser on Tertiary Education to Governor of Ogun State, Prof. Sidi Osho in his remarks restated the commitment of the state government to support the polytechnic and ensure it takes back its original position as a leading light in technical education in the country.
The rector of the institution, Dr. Samson Odedina, in his welcome address said though the institution was faced with some challenges in the past two years, noted that the polytechnic's accreditation was never withdrawn and the location was not changed from Abeokuta.
Penpushing reports that, while appreciating the government for the support it has offered the institution, Odedina called for cooperation of, National Board for Technical Education (NBTE), in considering the proposal of polytechnic for accreditation of new courses and the old which are due for re-accreditation.