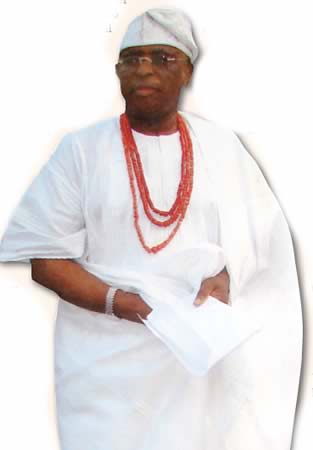 News
Penpushing members down memory lane, eulogise Osoba's good work as governor
The stakeholders of Penpushing platform on Thursday went memory lane to recount their various experiences with former Governor of Ogun State, Chief Olusegun Osoba who they described as a man with large heart, who is addicted to concern for the welfare of people, irrespective of race, religion and gender.

Penpushing reports that, number of the commentators while eulogizing the journalist of repute and astute politician and administration made this known while celebrating and rejoicing with him on his 81st birthday on July 14.

The former Chairman Nigeria Medical Association (NMA), Ogun State Chapter, Dr Adewunmi Alayaki, in his own account wrote,' Happy birthday, Igba odun, Odun kan ni. Amin. Permit me to show my appreciation of what you did to me and 17 other Doctors in 1999'

Penpushing further reports that, Alayaki who is also past National Secretary -General Nigeria Medical Association (NMA), added, 'your simplicity made me to come to you with a signed a letter from 18 Doctors making some requests on some issues that were begging for attention'.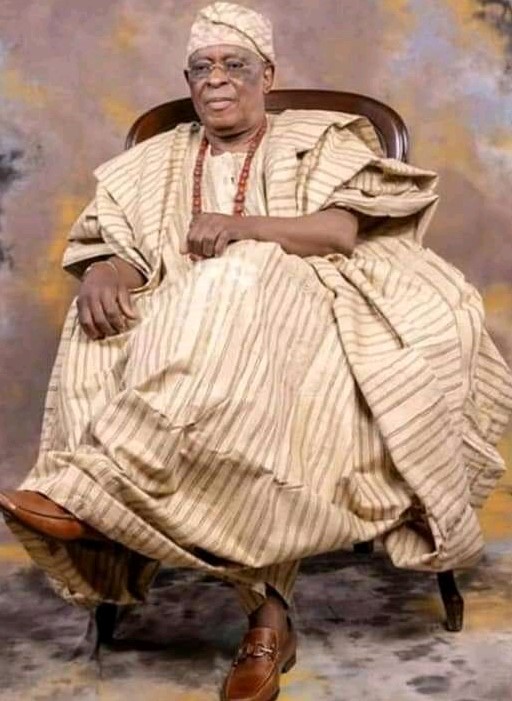 'Now, I'm sure it is not possible for an individual to approach any sitting governor with a letter and the person is allowed in. You allowed me into your office, you asked me what I wanted', Alayaki recalled,
'I told you I came with a letter for you, you asked me to read the content, midway, you collected the letter from me completed the reading yourself, collected your red biro from your ADC, minuted on the letter, gave it to him and instructed him to drop it with Alhaji Isiaka who was the Hon. Commissioner for Health'.
'We got all our demands answered. Since then, you've been an idol in my heart and I'm still looking forward to the day I would meet you personally to show my appreciation. Thank you sir. Once again, congratulations on your birthday',Alayaki wrote
Penpushing also reports that, in her own account, former Chairman, Nigeria Union of Journalists(NUJ), Lagos State Council  and Chairman, Editorial Board of Penpushing media, Funke Fadugba said she would continued to remember Osoba's wonderful support.
'Let me also recall the wonderful act of Akinrogun Olusegun Osoba, a very senior colleague, a mentor and a Dream Helper. When I was Chairman, Nigeria Union of Journalists, Lagos State Council and we desired to have an estate for Journalists'.
'This was a period when landlords in Lagos placed an embargo on Journalists not to rent out their facilities to them due to inability to pay rent owing to months and years of unpaid salaries. We got a place in Arepo and did what we thought was due diligence and had made initial financial commitments to the villagers'.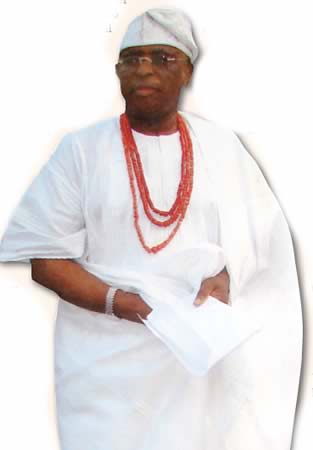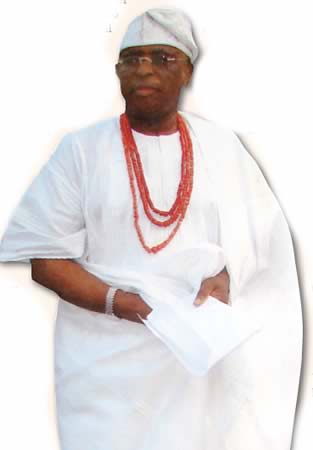 'When we were to now formalise the document we were told that OPIC would not allow us.As the leader, I found myself in a dilemma as we cannot retrieve what had been paid to the villagers. Myself and a few of my executive ran to His Excellency and he opened his door without ado or lobbying listened to us'.,Fadugba wrote
'There and then, he sent for Engineer Odebuumi the then MD of OPIC and after listening to his side that the HE ruled that if acquired areas could be given to Redeemed , Mountain  of Fire and Deeper Life, this is "Deeper Journalism" let them do the needful and release the place for them',Fadugba recalled
'This positive intervention changed the lives of Journalists in Lagos and made Ogun State to be hosting the 1st ever Journalists estate in Africa.Besides as an indigene of Ogun state, Aremo Osoba offered me that fatherly umbrella and saved me from being put to shame. For every day we wake up in that estate , our prayers are for you and your successor,  Otunba Gbenga Daniel who perfected it .Ojo yin a dale sir', she wrote.
The founder of Penpushing media, Prince Dimeji Kayode-Adedeji, in his own accounts with Osoba wrote, 'bulk of us as beneficiaries have many things to say and write about Baba Osoba"s good work and support for individual'.
' If  I should start narrating my own part, it's enough to make  a volume of a  book . All I can say briefly for now is that, he is a father, mentor and great benefactor. A man with good heart', he stated.
'Let me disclose this for the first time, because many are not aware, the journalism in him cannot be removed from his blood, it may amaze you, Baba Osoba is a Penpushing reporter!!  I know what am saying. This is a story for another day'.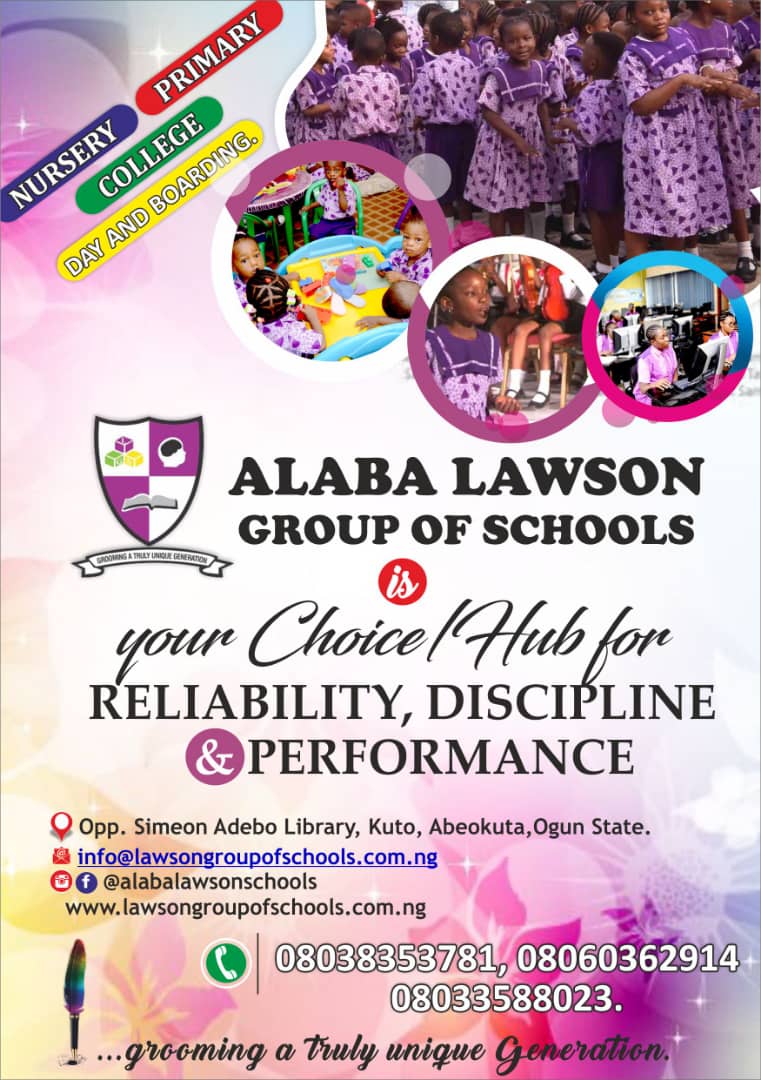 'From the bottom of my heart if I have my way, myself and other beneficiaries of Osoba"s kind gestures can collate our joyful experiences with him and turn it into a book for references. Baba, I don't know where and how to start my  prayer for you , but my conclusion is that God has been on your side and will continue to be with you', Kayode-Adedeji emphasised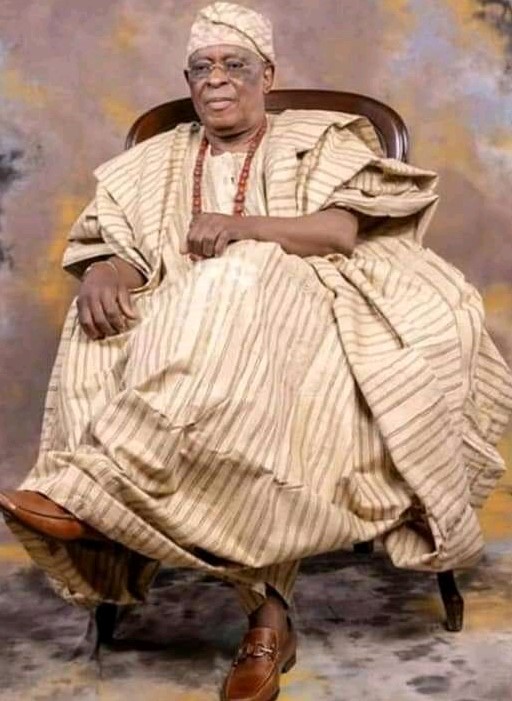 The Ogun State Governor's office correspondent, Bose Akintunde who said she was still student of journalism when Osoba was a Governor, said she was privileged to have contact with him through her senior colleagues, and revealed she saw leadership qualities in the former Governor.
'Leadership by example. God will bless your new age in Jesus name…Bba ara oba moje, omo korowa…omo tagbata…you shall live long in good and sound health sir'. Akintunde wrote
Penpushing reports that, Lanre Jaji popularly called 'Larry Jay' who is a retired Pharmacist, in his own accounts said, 'as an ordinary civil servant, posted to head the pharmacy department of the Ogun  State House of Assembly clinic then, I walked up to Governor Aremo Olusgun Osoba, and stood in front of his inner office, waiting for him to come out'
'The ADC was saying into his walkie talkie, the white horse will soon be leaving now, Mrs Okikiola was the confidential secretary to the Governor then, he came out and I boldly cornered him and said Mr Governor sir, please I needed my wife to join me in Abeokuta because we were newly wedded sir and he said Mrs Okikiola please tell them at the TSC to bring Mr Jaji's wife to Abeokuta, late Chief Aromolaran was the Chairman then'.
'Can we still have our governor's accessible these days? I doubt it. I said this on a radio station yesterday when I was celebrating you sir Baba you will never lack', Jaji wrote
The former Public Relations Officer of Ogun State Police Command, Muyiwa Adejobi in his own comments said, though he had no opportunity to work with Osoba as a Governor, but he met records of his performances which have remained reference points in the state, and motivational for various administrations after him.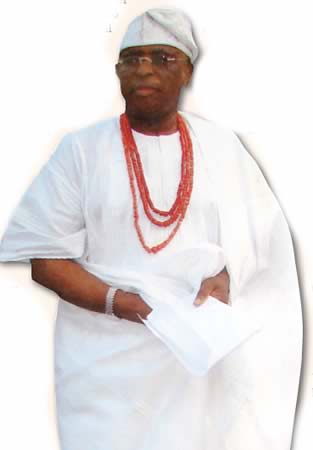 'I was told in Ogun State then that Baba Osoba concentrated on rural electrification and water projects. Excellent job that people speak of up till now. I wish we had such a system where a Governor or President won't have more than 2 or max 3 point agenda. I think such will help us in many ways', Adejobi wrote
Penpushing further reports that, Bolaji Fajounbo, a senior journalist and management staff of Ogun State Broadcasting Corporation(OGBC), recalled a memorable event he attended with Osoba
'Gbenga Obssanjo was to begin the journey as a husband. Venue was somewhere off Oduduwa road, GRA,Ikeja. Expectedly, the premises was taken over by multitudes of VIP. Almost no space to put your legs', he wrote.
'As the sitting President and father of the groom, Baba Obasanjo kept looking-out for 'Super star' whose convoy was forced to stop many meters away from the venue due to the surging guests', he recalled.
'The two-time Governor came down walked down the many meters with the ADC and other aides' in-tow. He was to be exactly attired as the groom father's in an Aso Oke fabric. At the entrance of the premises/venue of the traditional marriage,  was an herculean task to gain entry', Fajounbo who was them member of Osoba press crew recalled.
'The Governor was yet to dress for the event. Baba OBJ was already seated, expectant of the Governor. The latter, standing at the entrance of the compound, surveyed the entire surroundings and without informing anyone, leaped forward making his way frantically through the crowd'.
'The ADC had no choice. He followed ditto the Chief Detail. Before we knew it, the Governor headed for the Generator House somewhere in the corner of the premises – At the drop of a feather, the Governor surged into the Gen House',Fajounbo wrote.
'As if in cue, both the ADC and Chief Detail took positions at the entrance to the Gen House with sea of heads all over the place. In a jiffy, the Governor had removed the dress he wore all the way from, incidentally, Ibogun Olaogun in Ifo Local Government. He had changed into the same Aso Oke as that of the President (OBJ).
'Whaaattt!!!. Generator House!. Governor!!. Unbelievable!. He came out and, again surged through the crowd towards the Groom's side. The journalist in you,sir is certain to out-live you', Fajounbo emphasised.
Top of Form

Bottom of Form
Top of Form
Bottom of Form