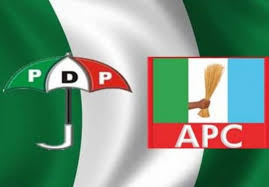 Archive
OGUN PEOPLES DEMOCRATIC PARTY THROWS SUPPORT FOR GOVERNOR ABIODUN ADMINISTRATION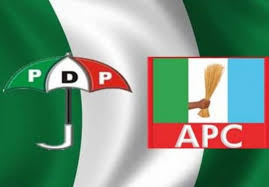 The party boss posited that, the party was readily available for that in order to facilitate development for the State pointing out that the state belongs to everyone and not to an individual, which is unlike the former administration that doesn't welcome any other opposition.
"This is is Ogun State, and I am a citizen of Ogun State and the Governor is the Governor of Ogun  State unlike the former administration of Senator Amosun who does not want to see anybody that is not in his political party. This is a Governor, a man I have known for many years, he is very responsible man and a man who knows what he is doing,
"Our Baba Segun Osoba was the Governor of the State. I was there in NRC and he was an SDP Governor but he told us that he was the Governor of Ogun State not only the Governor of SDP, he was doing a lot of things for both parties but when we have an administration for 8 years who have not invited all the opposition parties it is a shame to this Ogun State," he said.
The Peoples Democratic Party(PDP) Chairman, also urged the people not to be in haste to see the result of democracy in the State, adding that Governor Abiodun is going to perform without any doubt, though he's from another political party.
"But now we have a man who knows what is he is doing. Very cool headed. A lot of people are in a hurry to see the result of democracy. But they are too much in a hurry, this man is going to perform without any doubt. Even though is from another political party.
"My visit is to congratulate Dapo, because we have never been here ever seen he was sworn in as Governor.As a citizen of the State, I came to visit him and to thank him for what he is doing presently, because he is doing very well;.
' I discussed a lot of things about development of Ogun State and he told me his agenda which is a good one. Am very happy with what he has in mind unlike the former Governor. When you don't know what he is thinking, what is doing, you never hear what is going to do. This is a Governor that is very friendly to ladies and men. I like him very well," he explained.
The opposition party Chairman, also revealed, "It doesn't matter because I belong to another political party does not mean I cannot have confidence in him. I have 100 percent confidence for Dapo Abiodun.
"I am speaking as Adabayo Dayo, not in my capacity as chairman of PDP, because PDP is another entity. We had our own candidate but unfortunately we didn't win the election. That does not mean we didn't win the election we will not gave rapport with our Governor.
"I came here with leaders, from west, south I am here as a chairman of PDP in Ogun State coming to congratulate Dapo Abiodun of Ogun state.I came to visit my governor, particularly the governor that is doing very well'.
"There is no reason if he is doing well, my visit does not mean if he does anything wrong that we will not point it out. I will off course mention it but am sure he listens to advice and he is going to perform anybody that listens to advice will perform and people will be happy at the end of the day" he added.