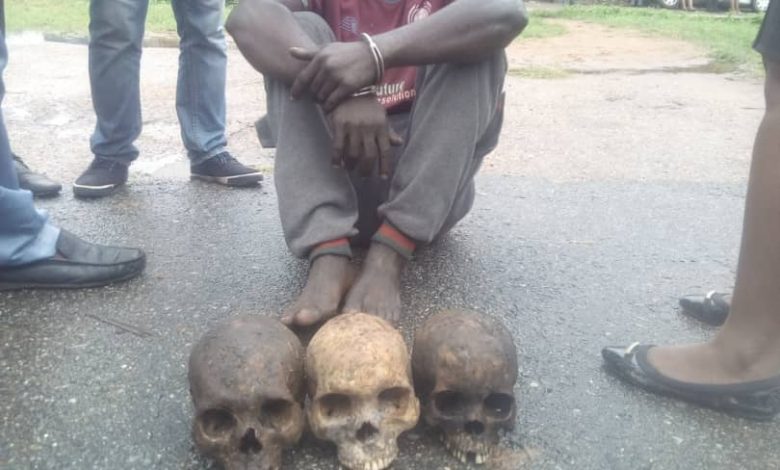 Archive
MAN ARRESTED WITH THREE HUMAN SKULLS, AS POLICE PARADE THREE FAKE PROFESSORS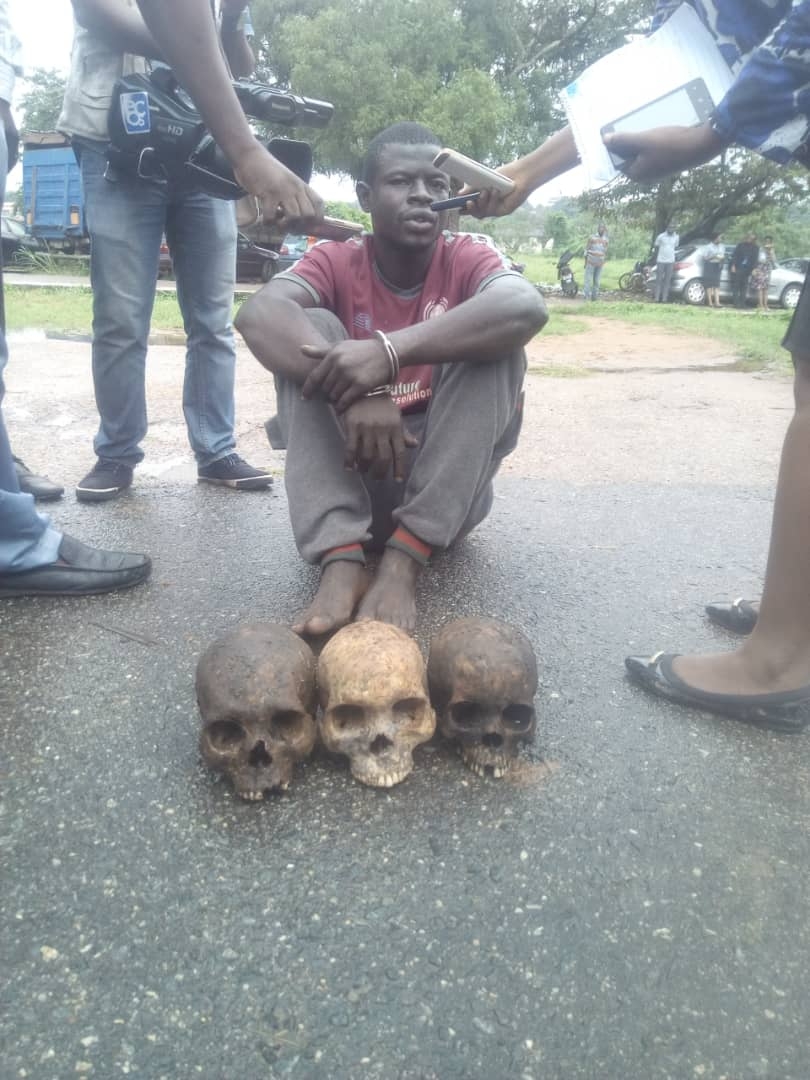 "I have a wife with two kids, I beg the Government to have mercy on me it was the hardship that lead me to this mess' Rasheed appealed.
In a related development, two men were also paraded for impersonation, identified as Adegoke Adewunmi (53) and Olayinka Emmanuel (53) who have been parading themselves as a Professor of Animal Husbandry from the University of Ibadan and falsely obtaining money from their unsuspected victims.
Speaking with journalists, one of the suspects Emmanuel Yinka (54) said "though it was the people that thought we are Professor, we only try to persuade people to buy our drugs for their domestic animals.
"Though those drugs were fakes, we used to sell it with the branded multivitamin to deceive people so they can buy it for their animals.
The Commissioner of Police, said the long arm of the law caught up with a fraudster who went about calling themselves a Professor of Animal Husbandry from the University of Ibadan, but what they does is that they used to print a fake label around Oluwole area in Lagos to deceive people that they were animal husbandry with pets drugs whereas they only sell green beans that were neatly packed and packages as multivitamin drugs for domestic animals.
"They have also used the same tricks to fraudulently obtain money worth the sum of N1million from one  Mr. Kolawole  Kamorudeen. The duo lied to their victim that they were merchants of animal multivitamin, and now that they have been arrested they will soon charge to court for proper prosecution Odude explained.