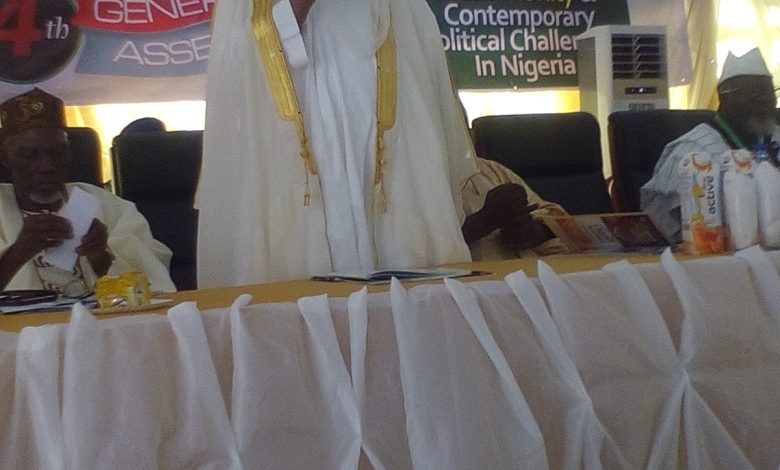 Archive
NO CONSTITUTION BANNING USE OF HIJAB IN SCHOOLS IN NIGERIA, SULTAN OF SOKOTO DECLARES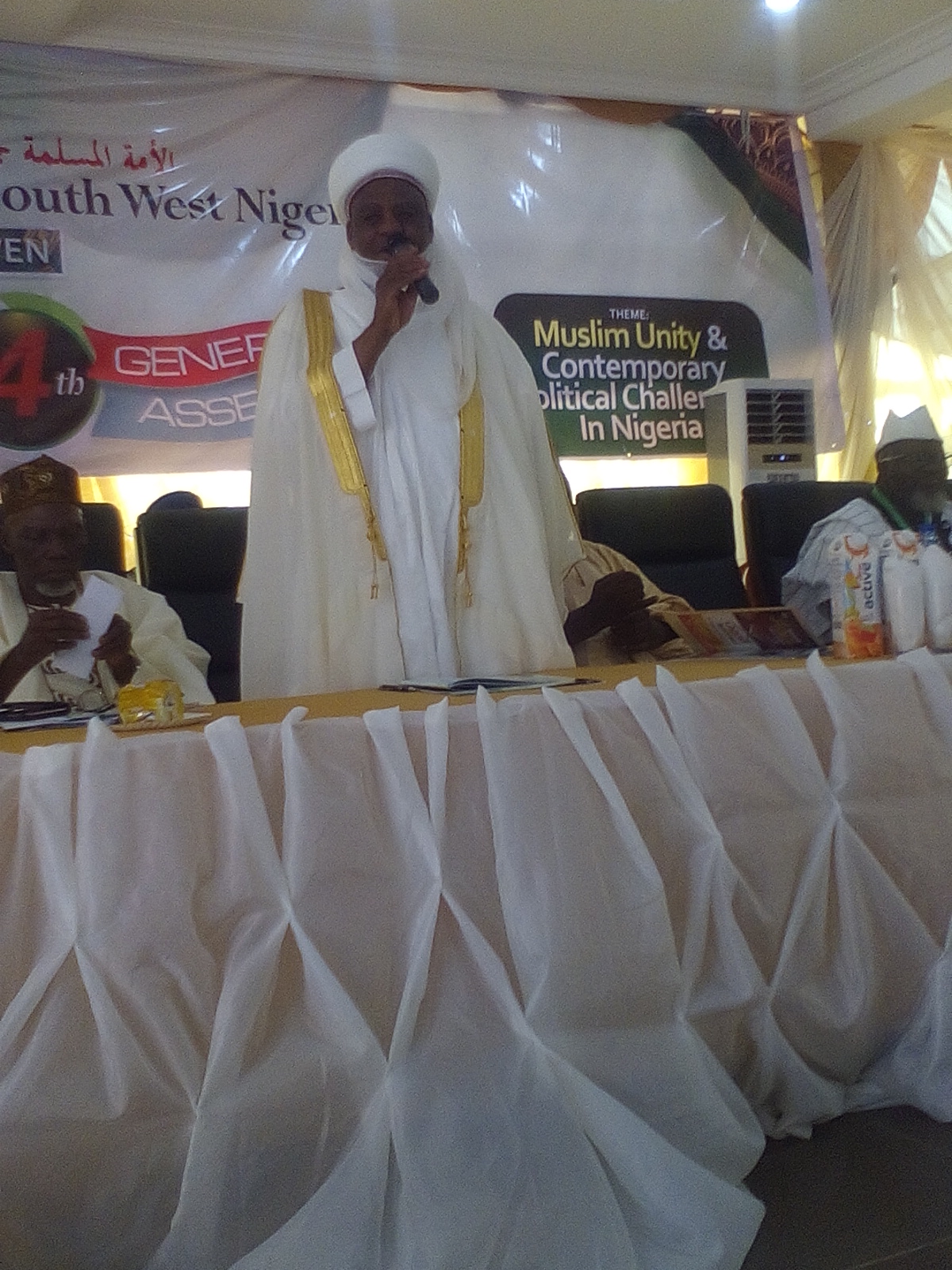 "There is a freedom of religion in the constitution of the Federal Republic of Nigeria, so nobody should be stop from using hijab, people are free to do any religion they want, we have been practicing this religion over century ago, if court is taking too long to resolve the issue of hijab with constitution, then, it means that politics is in it, and our political leaders must know that they should not take false as right', he said.
The Sultan maintained that he is very passionate about education, and as a Muslim leader, he has been doing all what he can do to find solution to the hijab issues, adding that most of the commotion happening in the country today is caused by politics.
"Islam is under a serious challenges, there is a lot of controversies going on in Nigeria concerning the use of hijab by Muslim Students in their various Schools, we are laws abiding, there will be no peace the moment we pick up arms to attack anybody, and where there is no peace, there can never be stability of development in anywhere in the world, and where there is no development, we cannot worship Allah."
Penpushing further reports that, he however called on all Ummah in Oyo State and Southwest at large, facing the challenges to be law abiding in front of the rule of law, adding that it is unfortunate that issues like this are happening, and people continue to escalate the issue just to embarrassed Muslim leaders.
"All of you should be patient because Allah want you to be patient, whatever happens to you as a Ummah, let us count it as a challenges, it is for us to wake up from our too much slumber because we have not been doing what supposed to be doing, we are divided on ethnicity line and even as a Muslim brother, the division among us s even worse than the inter religion."
"If we understand ourselves and do the right thing, and will continue to add our voice toward the nation building, we shall come out victorious at the end of the day", the President General of the Nigerian Supreme Council for Islamic Affairs emphasised
The Board of Trustee Chairman of Muslim Ummah of Southwest Nigeria (MUSWEN), Prince Bola Ajibola in his opening remarks said that the conference will be the first General Assembly after the 10th Anniversary marked last year which serves as a milestone that witnessed the beginning of a new epoch special gratifying experience
Penpushing also reports that, Ajibola, however appealed to all stakeholders to give maximum support to the new set of leaders as may be decided by the assembly, saying that Muslim must forge ahead as united and indivisible Ummah at all times, and must place the interests of the Ummah above personal interests.
"I want to remind all the new leaders that will emerge today to know the imperative of selfless service and inclusive leadership, they must be broadminded In their dealings with our internal stakeholders and accord everybody a sense of belonging I'm the umbrella body."
"The incoming leaders should make sure that they faithfully implement MUSWEN's third strategic plan which is to guide our operations for the next ten years and strive to play greater role in the socio-economic and political development of the region and the nation at large."
The Executive Secretary of Muslim Ummah of Southwest Nigeria (MUSWEN), Prof Dawud Shittu Noibi earlier in his welcome address noted that the conference marked the first time Muslim in Yorubaland would converge to critically look at their common history and heritage and chart a course for a better future
Penpushing reports that, Noibi called on Muslim faithful to take a critical look at how best the issue of the yet to abate discrimination against the use of human in public institutions could be addressed in the interest of Islam and for the purpose of peace of the nation, saying that it is sad  that cases on discrimination against use of human by female students in public schools are at different stages of litigation in Lagos, Osun, Ogun, and Oyo State
'We need to come out strongly against attempt by some external force to divide the Ummah in Yoruba land along political lines, in the interest of Islam and for the peace of the nation, we have to work harder to stop this sad development'
The Scribe, however reiterated that the body is committed to peaceful coexistence among the diverse people of Nigeria and to the sanctity of the 1999 constitution as amended, appealing to the peace loving people of Nigeria, especially Muslim and Christians not to succumb to agent of division, but rather remains at peace with one another despite their religious and ethnic differences, and as a law abiding citizens.