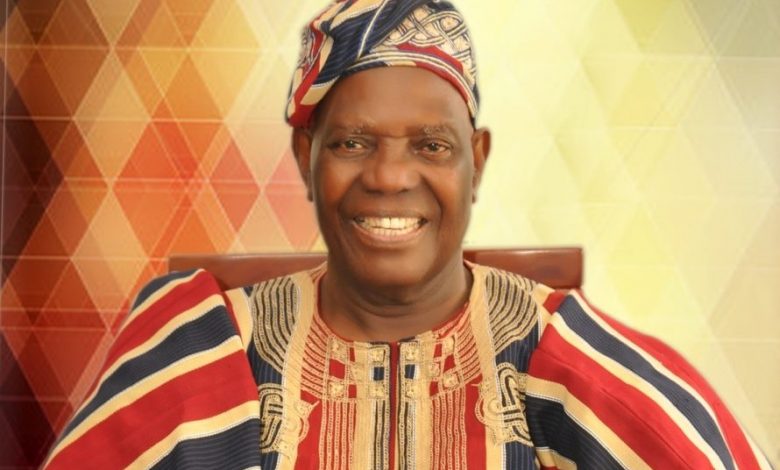 Archive
NIGERIANS CELEBRATE BISI AKANDE AT 80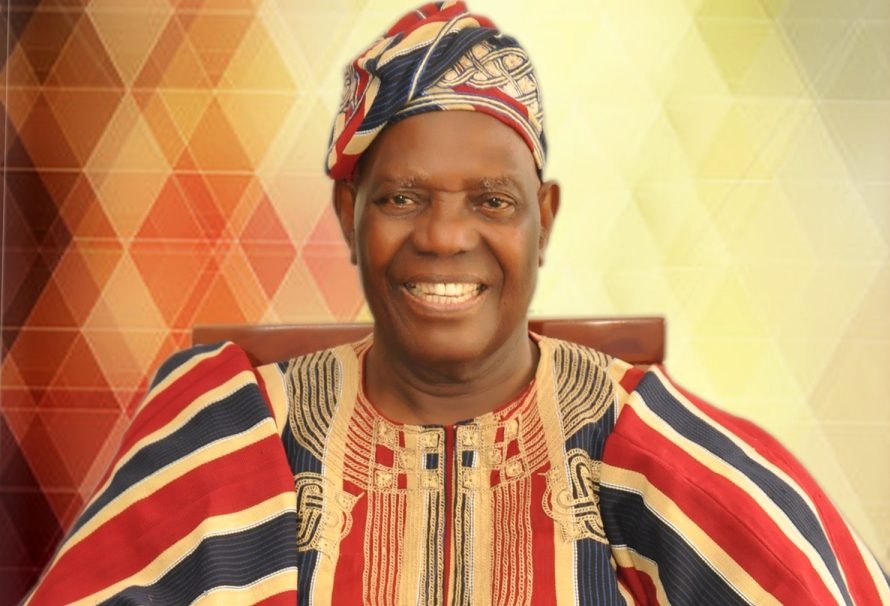 The Vice President who was the chairman at the ceremony said that it is necessary that we strengthen the states so that we can have a rapid development, adding that we have to pursue this with litigation and not parliamentary because that is the only process that can make it effective.
He described Chief Bisi Akande as a gentleman to the core, and a man of good virtues, adding that he is an exemplary leader, so simple just like the late sage, Chief Obafemi Awolowo
Penpushing also reports that, Osinbajo used  Lagos State as a case study where he said the then Nigerian President Olusegun Obasanjo had  to succumb for Lagos State under the administration of Bola Tinubu who fought the federal government on fiscal federalism and other issues, over revenue sharing formula.
"This is what we need, we should be able to seek for restructuring through litigations to let the federal government realise what is proper for them to do over states and what the states can do for themselves'.
"As we all know that Nigerians has been agitating for restructuring since and we have conducted series of conferences and confabs on restructuring but nothing has been done so far", the Vice President pointed out
The former Senate President, Senator Ken  Nnamani in his remark said that those people that are using restructuring to campaign are liars, arguing that they are only pretenders who are  saying what they cannot do.
"We need to critically look at it, and fashion way out for a better restructuring of this country so that this country can move forward. We did not opposed the issue of restructuring then when I was the Senate President, what we actually wanted was that we need a federalism system where we will have States as a federating unit and they must be free to develop themselves so that the masses can have great sense of belonging, and they can be well develop."
"Restructuring does not mean disintegration but to allow our states to develop at their own pace thereby giving the masses the privileges to manage the economy and resources of their respective states, and to the enhance peace and harmony of this country.
Penpushing also reports that Professor Adigun Agbaje, a discussant at the event said Nigerians should move away from creating problems that they will now be calling on the likes of Chief Bisi Akande to come and settle for them, stressing that national unity and restructuring are global issues that really need urgent attention."
"I agreed that we should have a federation that is centralised. We have to address the issue of poverty in our country, and I think proper restructuring will check those problems. So I strongly agree with the keynote Speaker, Governor Nasir El Rufai who has given us dimensions and who has said that restructuring will address the issue of poverty in our country".
The Guest lecturer, Governor Nasir El Rufai  in his paper with the theme  "Achieving National Unity Through Peaceful Restructuring", said most of those in the Northern parts of Nigeria  not in support of restructuring are doing it on their own but not for anyone or political party.
"They have no class in any political class, it  is true that Nigerians need restructuring and that is the only way forward, we really need restructuring, and it is the way forward to develop our country, restructuring should be seen as much important to improve our society',  El Rufai explained.
The Kaduna State Governor however described, Chief Bisi Akande as his permanent role model, describing  him as one of the very best we have in Nigeria, noting that he is happy to say Nigerians value Akande's contributions towards the development of our dear country.
Penpushing further reports that, the Host Governor, Abiola Ajimobi, in his welcome speech described Chief Bisi Akande as the last man standing in Nigeria politics, stressing, "Baba Akande remains only the living politicians that has a good repute in all sphere of life in Nigeria, and he should be described as the politician of the century judging by his role in this present day politics.
The celebrator, Chief Bisi Akande while speaking with journalists at the end of the program urged Nigerians to remain peaceful, and be optimistic for a better Nigeria, noting that this can only be achieved through a hard work."
Notable dignitaries at the event include; Lai Muhammed,  Isaac Adewole, Ken Nnamani, Sen. Olu Adetunbi , His Royal Majesty Oba Adedokun Aboderin,  Bola Tinubu, Ibikunle Amosun  and Nasru El Rufai.
Others are; Aremo Segun Osoba, Senator  Sola Adeyeye, Rauf Aregbesola,  Gboyega Oyetola, Most Rev Leke Adegunrin, Sanwo Olu, Hamsat Obafemi, Prof  Olu Aina, Gen Alani Akinrinade, Mrs. Idiat Adebule.  Gboyega Famodun, among others.