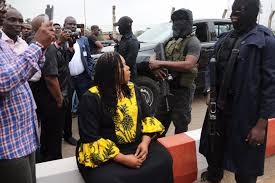 Archive
NATIONAL ASSEMBLY INVASION: SENATORS TO SPONSOR MOTION DEMANDING FOR JUDICIAL PROBE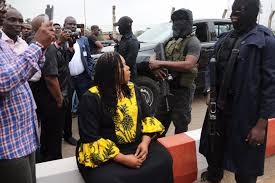 "The National Assembly must insist on getting to the root of the case. We must understand the causes of the invasion, unravel the brains behind the anti-democratic action in order to bring the perpetrators to book and prevent future re-occurrence'.
'The inquiry must not be subjected to executive manipulation and cover up. We must ensure transparency and that is why an open judicial inquiry is what is needed now. A judicial commission of enquiry, holding its investigation in an open environment will help.
"This we believe would serve as a deterrent to any person or group of persons that may want to contemplate such condemnable action in future," they stated.
The Senators while warning that security forces should not be used to derail the nation's democracy, called on Nigerians and members of the international community to remain alert in order to frustrate further attempts to truncate the nation's democracy through illegal deployment of security forces to intimidate, harass and arrest political opponents. 
They added: "The recent siege on the National Assembly must not happen again and the only way to prevent a future reoccurrence is to ensure that the perpetrators and their evil collaborators are unmasked and made to face the full wrath of the law. 
"Anything less would only be condoning illegality and this will be unacceptable to Nigerians and our International development partners – who look up to Nigeria as a leading democratic nation in Africa. 
"Any attempt to sweep this siege under the carpet by not setting up a judicial panel to determine the role and level of involvement of those who masterminded the shameful act will be resisted by the National Assembly, and by extension, Nigerians," Misau and Ibrahim said.