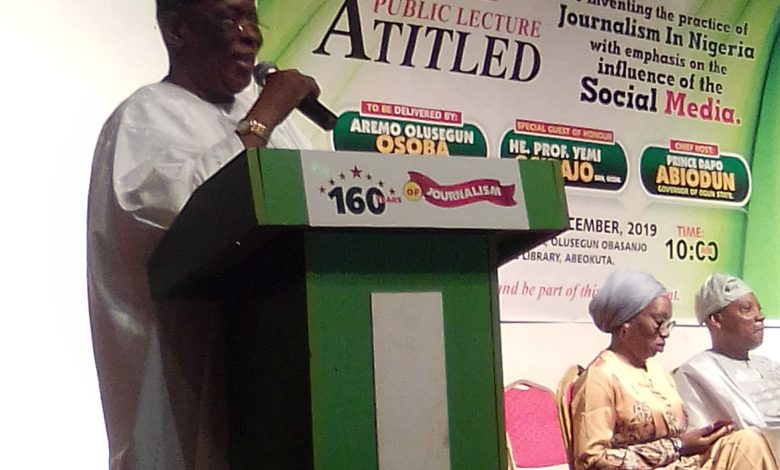 Archive
MOSHOOD ABIOLA POLYTECHNIC MANAGEMENT EXCITED OVER OSOBA'S OFFER TO BECOME LECTURER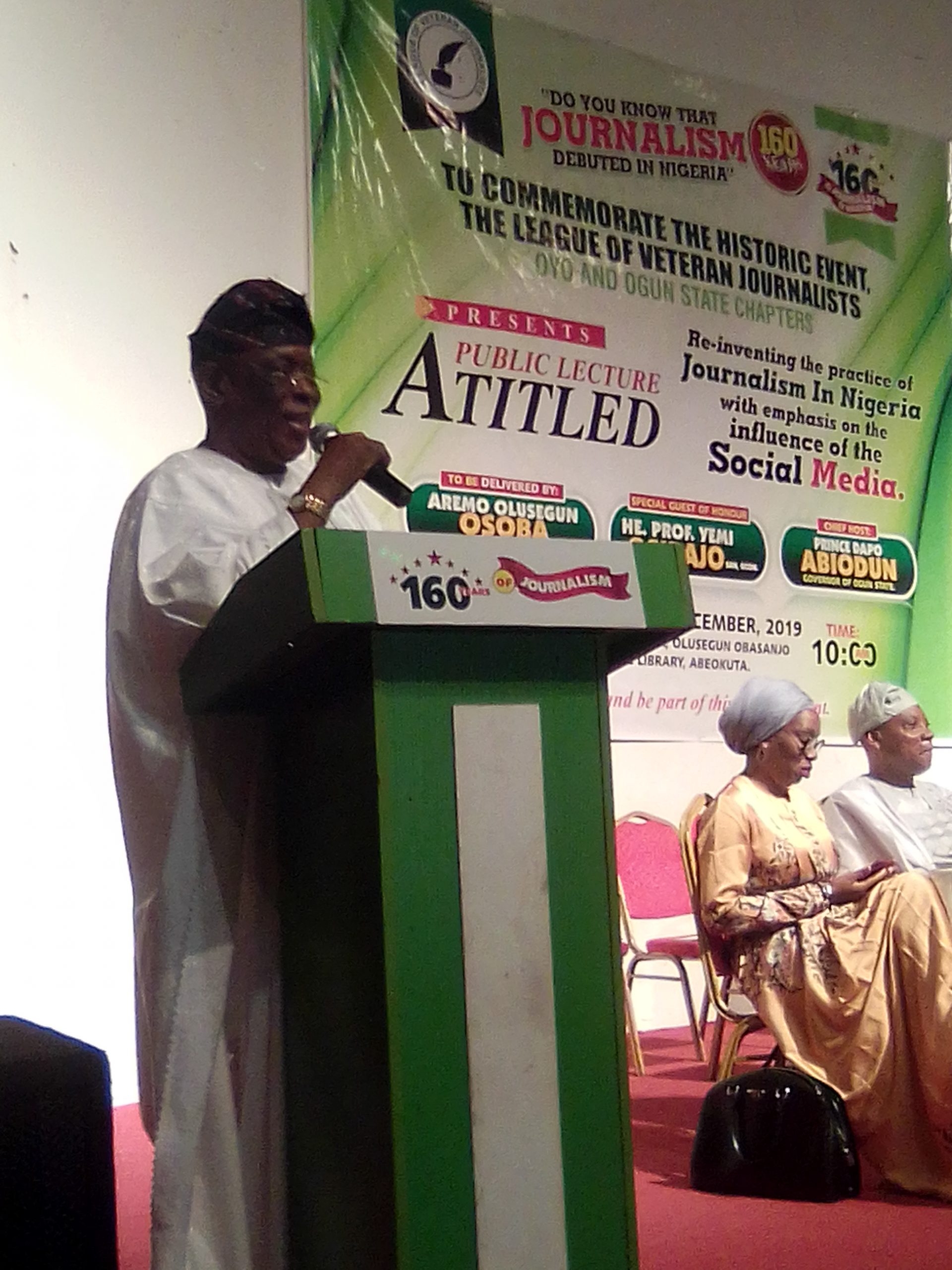 The theme of the anniversary lecture was, "Re-inventing the practice of Journalism in Nigeria with emphasis on the influence of the Social Media", which took place at the main auditorium of Olusegun Obasanjo Presidential Library, Abeokuta.
Penpushing further reports that, the rector said the management and staff, as well as the students could not hide their joy, over Osoba's pronouncement, adding that the institution is eager to have him(Osoba) as a distinguish lecturer in the school.
'The entire management, staff and students of Moshood Abiola Polytechnic, Abeokuta received the news of the expression of interest of former Governor Olusegun Osoba joining the institution as a Distinguished guest lecturer in the Department of Mass Communication with great joy', Odedina stated.
'How best do we appreciate a statesman, a courageous patriot who has got the gait of a champion all his life to surrender his time for the service of our people at no cost whatsoever? How best do we define altruism if not in this noble and novel unprecedented service driven offer from a man who has seen it all?'
The Rector emphasized, 'We reckon that Chief Osoba is a quality addition to us at this material time that the institution is soaring in academics and moral. However, the Department of Mass Communication will be more than glad to receive a quality mind like Chief Osoba who would rub minds with leaders of tomorrow while bridging the lacuna that has existed between the older generation and the new one'.
'We must state here categorically that MAPOLY has raised the bar of academic excellence and it has become the toast of all. As evident in the ongoing 2019/2020 admission, over 12,000 young people are jostling for space in our programmes. This is so because the institution has never been deprived of the needed support from the state government'.
'We are proud to identify with our former Governor as the institution is eternally grateful for his selfless effort at repositioning our young people for better exploits through qualitative and adequate preparations for the task ahead'.