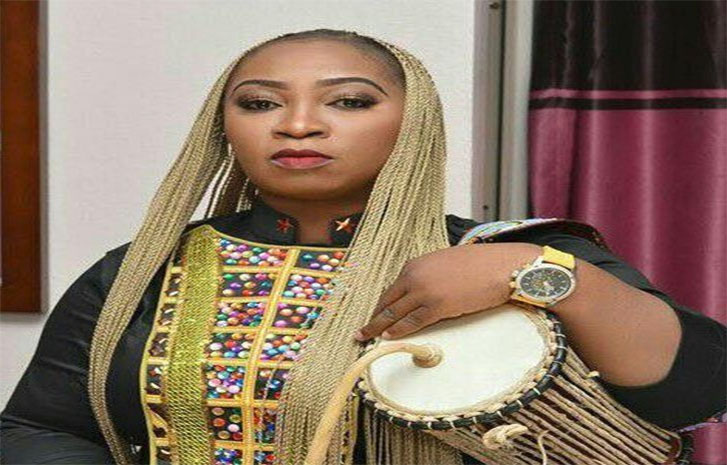 Aralola Olamuyiwa is the Nigeria's first talking drummer of International repute, who passionately brought her roots, culture and Nigeria to the world status, and this has earned her many international recognition.
Penpushing reports that, the Queen of drums came to limelight in 2000, while her first video titled 'Which one you dey" was between 1998 and 1999, recorded by Ebenezer Studio owned by Mr Femi Olasonde
'There was a lot of publicity about my coming Ara is coming and people were wondering who this Ara is? People yearned for me but they weren't sure where Ara would come from. That was in year 2000', she recalled.
'It was memorable, because it was my first day on the talking drum and being the first female talking drummer, I wasn't sure how I was going to be received. I think it went very well, because I never had stage fright', she added.
'A few minutes before getting on stage, I dozed off a bit and I saw a vision of the confirmation of what I was about to do. It was after the whole thing, I remembered that vision and I realized that it was God's way of confirming to me that he had a hand in what I was about to do. He blessed me before I went on stage'.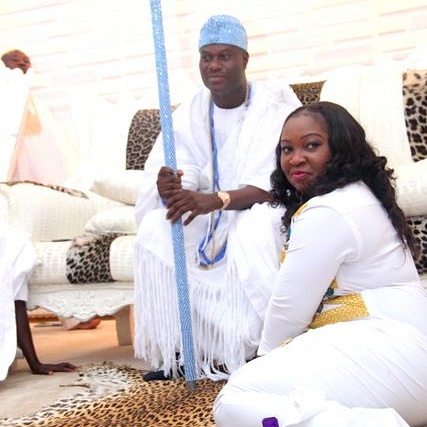 Penpushing further reports that, she disclosed that her first day with long hairstyle was in Benin Republic, where she went to braid her hair, and shortly after completion and stepped out, kids in the town started following her chanting 'Pangolo, mammy water don come,mammy water don come
'That was in Benin Republic where I went to braid my hair. I finished very late at night and by the time I stepped out; kids followed me and chanted "Pangolo, mammy water don come, mammy water don come"
Penpushing also reports that, the famous drummer recalled that as the kids were chanting and singing, her hair was responding to the rhythm, recalling that the hairdo took her about ten hours for completion
'As they were singing, my hair was responding to the rhythm. That day, I knew I chose the apt signature hairstyle for my pseudonym, Ara. It took the stylists between 9 hours and 10 hours to finish and we had breakfast, lunch and dinner in the process'.
Penpushing reports that, the female drummer popularly called Ara, said she was in primary four when the inspiration came, having travelled with her parents to Ondo town, their homestead for Eid festival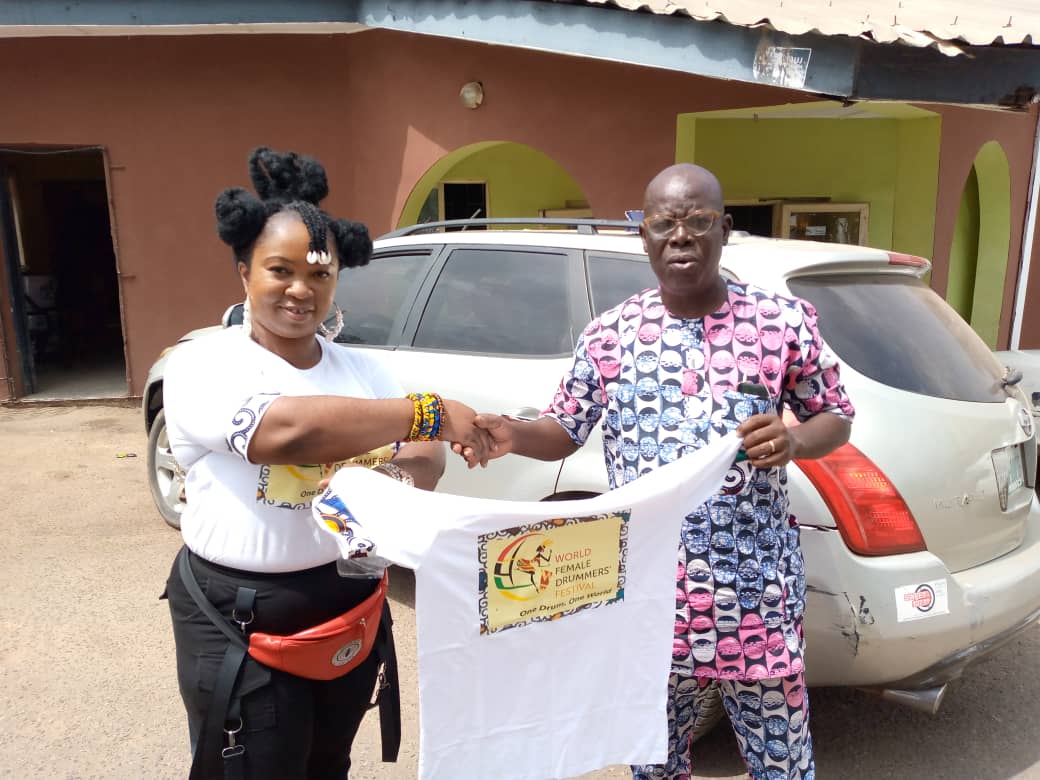 'I was in primary four and we had gone home for Odun Ileya (Eid festival) in Ondo town with my parents. My mum is from a royal family and they had this talking drum and there was this elderly man, Pa Olopade who played the talking drum and I was always amazed. One morning, he visited the house and I asked him if I could carry the drum. He said "Why not"? That was the Iya ilu. I played the Iya ilu, gangan and omele'.
Penpushing further reports that,fortune smile on her in 2001 when she travelled to New York to perform, a trip she said was symbolic, being her first sojourn outside Africa, adding that on arrival in America, she burst into tears of joy
'I remember I had been through a series of things in my life and going to New York at that point in time was very symbolic. I traveled in business class and I remember they said, "Welcome to JFK" and tears welled up in my eyes. There was something special about going to New York at that very point in time for me. I went to perform and I was supposed to sign a deal there. So, it was very symbolic for me.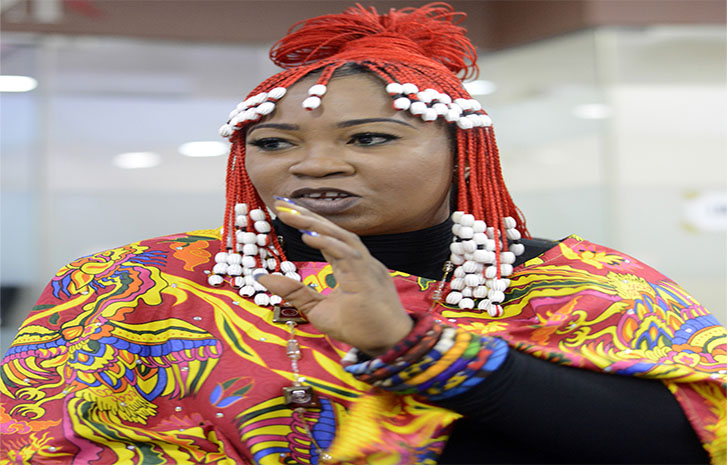 Penpushing also reports that, as a result of her dexterity in promoting tradition and culture, the Ooni of Ife, Oba Adeyeye Ogunwusi appointed her as cultural ambassador to the kingdom of Ife, while it is on record that she has worn number of awards globally and appointed as UNESCO Ambassador by the world body.
The drummer of international repute and member of the Penpushing Platform, and arm of Penpushing Media, disclosed that, as her organization continued to wax stronger in promoting tradition and culture across the globe, arrangement was also ongoing to partner with Penpushing Media in subsequent performances across the world.
Penpushing reports that, the Queen of drums is known to produce concert series paying tribute to the drumming culture in Nigeria, and set objectives are to reinforce true cultural values and vision of traditional African society and the forging of a return path towards , honest lifestyle, decency, respect, good virtues as taught by our culture, through music and arts.
The Ondo state born female drummer brings the huge history of Africa's rich traditional music instrument (talking drum) to all lovers of culture, and also  further strengthen these goals of projecting culture, through the drum culture,with beautiful and mesmerizing but educating performances.
Penpushing also reports that she has succeeded in spreading the message of the drum in different parts of the country and on international stages in giving priority to culture in a fast changing society,and she is currently organising a world female drummers competition.
FOOTNOTE: You want to share story with us? You want to advertise with us? You need publicity for product, or service, or   event? Contact us on WhatsApp +2348073463653 or email [email protected]