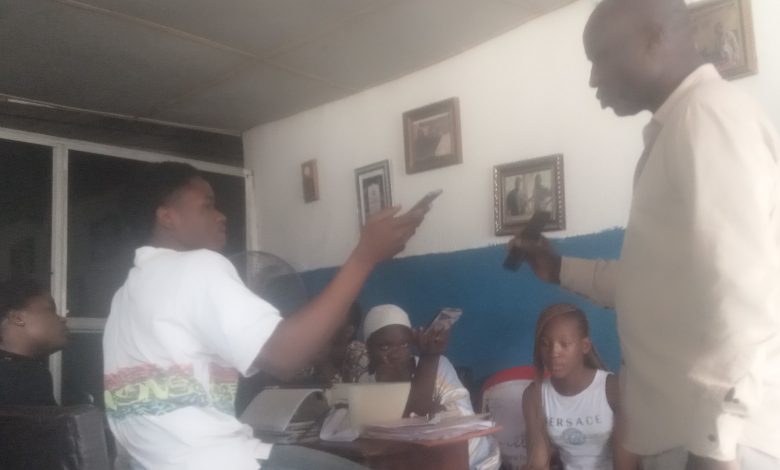 Education
Material acquisition is not success, Kola Obadimu advises Nigerian youths
Olamide Adeboye(intern)
A Child's right activist; Kola Obadimu has called on Nigerian youths not to see or regard acquisition of materials, as an ultimate success, but should engage themselves in positive activities that make society better.
Penpushing reports that, Obadimu gave the advice while addressing interns with Penpushing media during a courtesy call to corporate headquarters of the media organization in Abeokuta, Ogun State Capital.
'You're going to meet some people at a cross road, cross road is you'll get to a junction, you'll see that there's a path here, there's a path here. So you can have about 3 paths that you can walk towards. I must let you know that there are lot of people that will want to divert your intent in life, your attention to the wrong path of life, that's why we call it a cross road', he said.
The award winning playwright stated that the youths should be cautious of association and type of people they relate and communicate with, stressing that the naked truth is that, such association will either turn negative or positive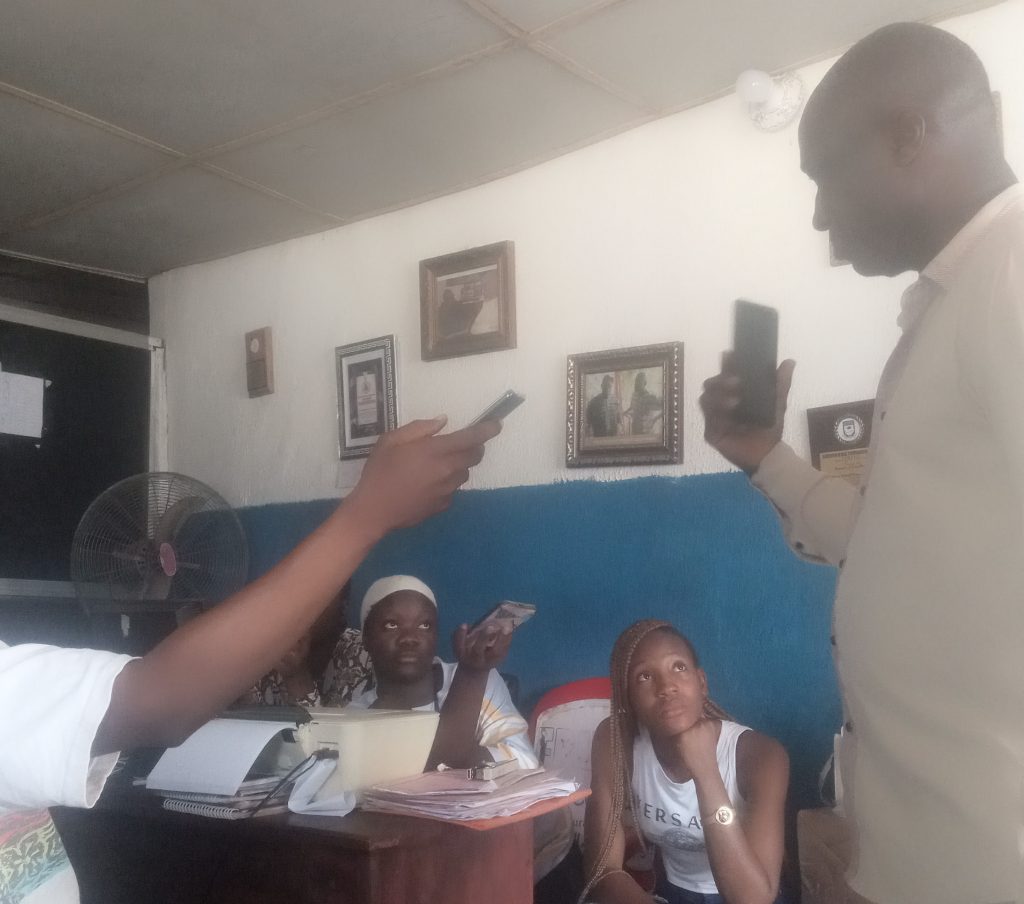 'I must let you know that for over 3 decades in my life specifically 36 years, I've been relating with young people even when I was a young person. So that has been my calling and I'm so delighted to be with you and I just want to give you three key points about how you must go about your life', Obadimu said
'I want you to know because you're educated; you will agree with me that what I'm saying is the naked truth. So the whole world is a small village in your hands, so what do you do with it. Are you going negative or are you going positive?, that's the question you must ask yourself'.
'So I want to urge you go for the positive, make research, find out what have been done before, look at those ancient period. If you ask me who is my target, my target is Wole Soyinka, I had a little opportunity of getting closer to the man but I realize that here is a man who was born poor, who came out from a humble background and yet ruling the world. So if Wole Soyinka can do that, what stops me from doing it'?
Penpushing further reports that, Obadimu said the youths must engage in positive activities, adding that positive  impacts of individuals in the society is regarded as success story, and not material gains.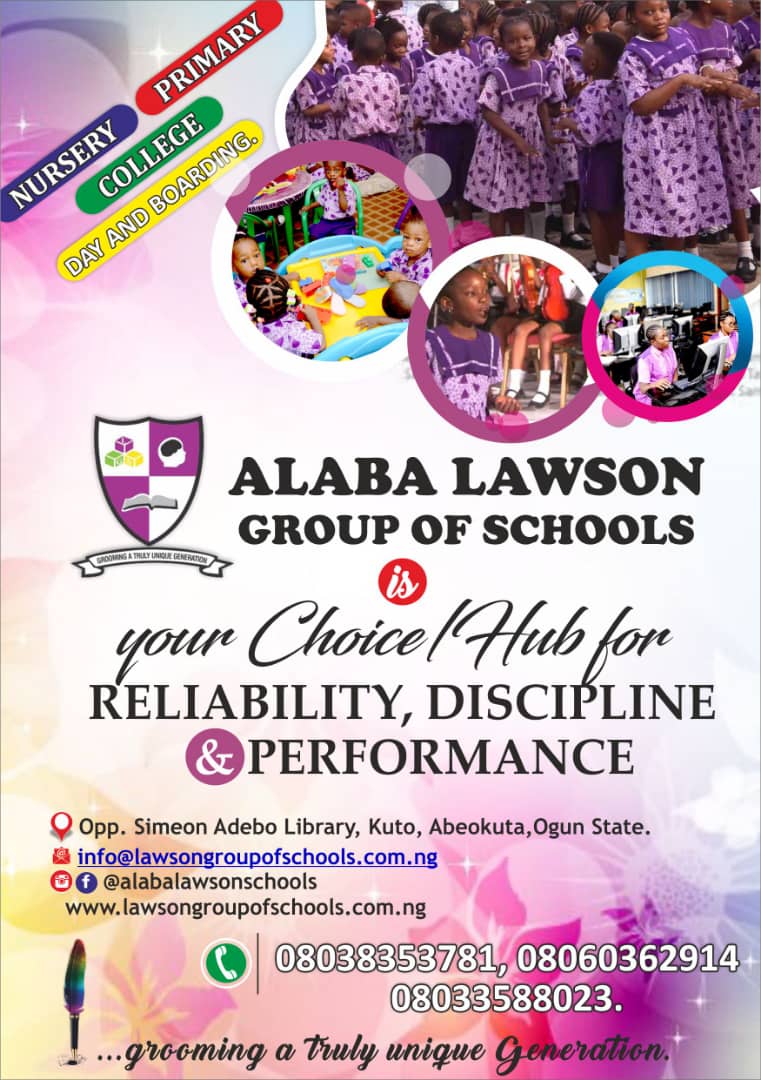 'You must engage yourself in positive activities, that is it, today has come, what have you achieved , tomorrow has come what have I achieved, I am going to be 57, so the big question I keep asking myself, Obadimu's jnr how sure are you that you're still going to spend  another half of your age on earth',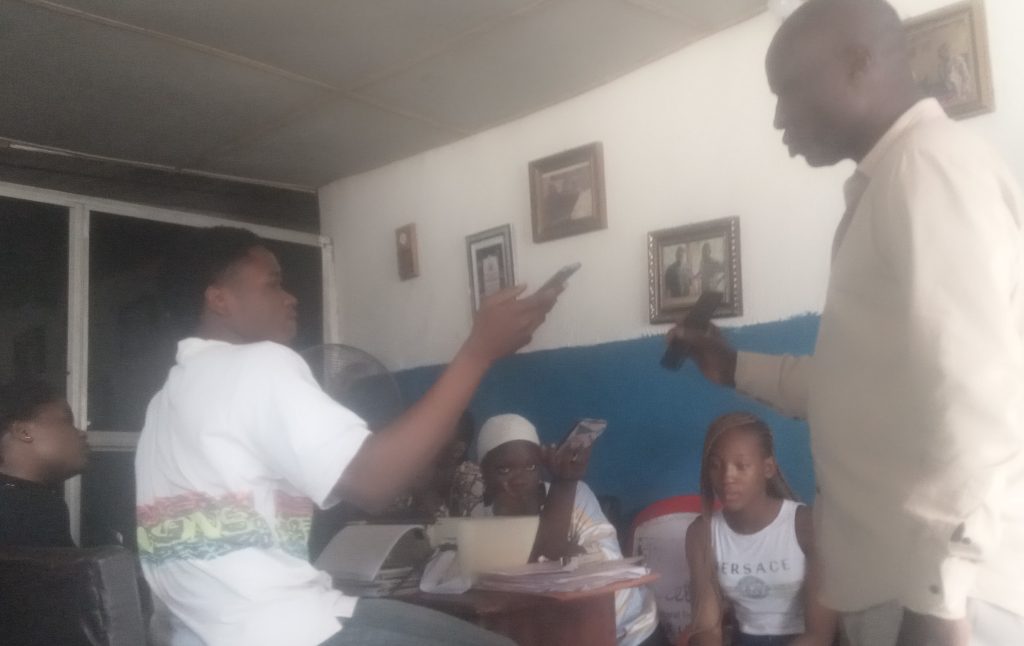 'It is not sure, I could go 60, I could go 65,I could go 70,so it's mean that time waits for no man, everyday is moving like that, and we must move along with it, otherwise you'll be found wanting and at the end of the day what is the essence of a man that comes to the world without achieving anything'
'But when we say achievement young people will say materialism, materialism can never be an achievement because any fool can have that. I can be an armed robber, I can do cocaine, I can do any wrong thing and become a multi billionaire but the point is this have I made an impact in my society'
'If the answer is no so it's just a waste, but if you've made an impact into somebody's life, into the society, into the community, if you have made a kind of change in moving the society forward then you're a celebrity, that is who I see as a celebrity, not the kind of public opinion celebrity, that appears on television and becomes a celebrity "No" that's not the one'.
'A celebrity to me is somebody who has made an impact into his little community, look at what you can do, what you can achieve, who have you been able to push forward just like Penpushing.  So if at the end of your life, you've not been able to do that the only thing you've been able to do is to acquire and acquire and acquire like the other fools then you're just a waste', Obadimu emphasised.
Penpushing also reports that, he said the youths should carve a nitch for themselves by standing out from the crowd, so that at the end of the day, society will realize they are great persons that need to be celebrated
'Carve a nitch for yourself; we carve nitch for ourselves by standing out from the crowd on anything. So at the end of the day you'll realize that you're a great person and you'll be celebrated, even beyond after you've gone, you'll be celebrated. Live your life, live a moderate life and remember the home that you came from', he added.
FOOTNOTE: You want to share story with us? You want to advertise with us? You need publicity/live coverage for product, service, or   event? Contact us on WhatsApp +2348073463653 or email [email protected]
#news  #metro  #penpushing  #education  #media