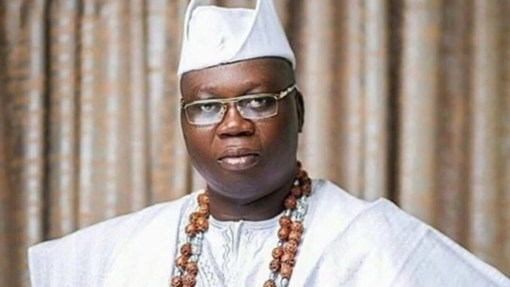 Archive
JOIN HANDS TO RECLAIM YORUBA'S LOST GLORY, GANI ADAMS URGES YORUBA LEADERS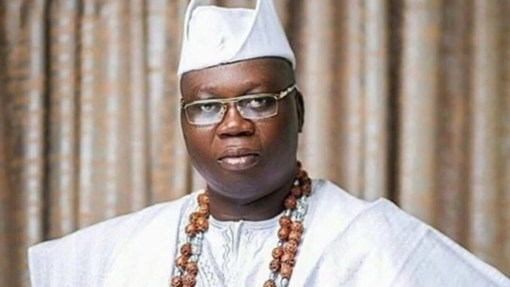 The Yoruba warlord noted that there is a need for Yoruba leaders to join hands to restore the lost glory of Yoruba race because the culture and heritage of the Yorubas is gradually becoming the hubs of hatred, pretence, resentment, rancorous acrimony and lost of love, adding that the leaders must reinvent themselves to avoid the negative judgment of history.
His words, 'the present situation is gradually bringing the Yoruba rich culture to cultural nuisance and political apogee, and it has now turned to a culture of all comers where the sacred and accent scrutiny of the chosen one is no more a norm'.
"Yoruba ancestors and progenitors are turning uncomfortably in their graves as the new situation unfolds before our very eyes, history may not smile with our complacency and deliberate ignorance", Adams emphasised
The Aare Ona Kakanfo reiterated further that this is a clarion call on Yoruba leaders to fashion out their best option to reclaim the lost glory and value of Yoruba land, noting that Yoruba is the richest culture in Nigeria.
"There is need to showcase our rich cultural heritage, we should not politicised our culture because the diversity of unity in any nation is showcase in the individual cultural value and of each geopolitical zone", he added
Penpushing further reports that, while speaking on Oke'badan festival, Adams pointed out that the festival has always been the special treasure and heritage of the Ibadan people and Yoruba in particular, adding that Ibadan has always been a place of abode, protection, and security.
"Ibadan remains the prominent town in Yoruba history, it is a center to the development of the entire South-West, it is the second largest city in Africa after Cairo in Egypt. It is my duty to always promote Yoruba culture, if there is unity among Yoruba leaders and all our traditional rulers, this land would have developed and grown more than this".
The guest lecturer at the event, Wahab Yusuf, who is a lecturer from the Department of Public Administration, at The Polytechnic, Ibadan  in his own speech, noted that we are now having a cultural paradox because Yoruba culture is now in trouble.
Hear him,"Yoruba has a fantastic and reserved culture before the advent of the British, but the problem Western Education has caused to our culture and tradition is enormous." He however urged all Yorubas to join hands to promote the cultural heritage."
Penpushing reports that, some notable dignitraries at the event include;  Gani Kayode Balogun, Chief Akerele Babatunde, Chief Muraina Olalere, Ahaji Rasheed Adigun, Ahajij Ganiyu Akinkunmi, Chief Ayoade Jagunade, and  Mr Rotimi Oluomo among others.