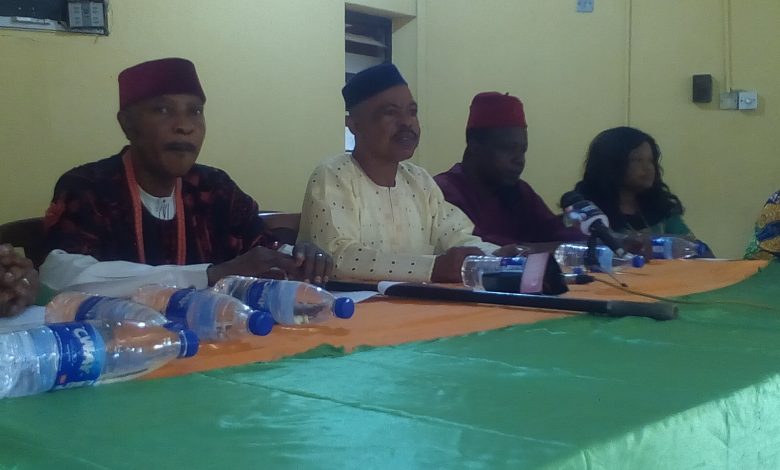 Politics
Group backs Igbo 2023 Presidency
Segun Showunmi in Ibadan
The Igbo for President Solidarity Congress (IPSC) has thrown its weight behind Igbo people to become the President of Nigeria come 2023, declaring that the  presidency is not negotiable
Penpushing reports that the group called on other region across the country to support region in making their dreams to come to reality for peace, unity, justice and equity to reign in the country
The National President of  the body, Dr. Olukayode Oshin-Ayo while speaking on Tuesday, during a press conference in Ibadan said that the group shall championed a third force party to contest for the Presidential election if all the political parties in Nigeria failed to fill Igbo as their Presidential candidate in 2023
"We the South West zonal members and leaders of Igbo for President Solidarity Congress have watched the interest and patriotic concern of individual declaration to support for Nigeria President of Igbo Extraction by elders statement from the North, such as Alhaji Balarabe Musa, Alhaji Tanko Yakasai, General Yakubu Gowon and others like Pa Ayo Adebanjo, Pa Ruben Fasoranti, Chief Olusegun Obasanjo, Chief Bode Geoge, General Alani Akinrinade, Chief Odumakin, Cheif Ebenezer Babatope, Chief Emmanuel Iwuanyawu and other from the south'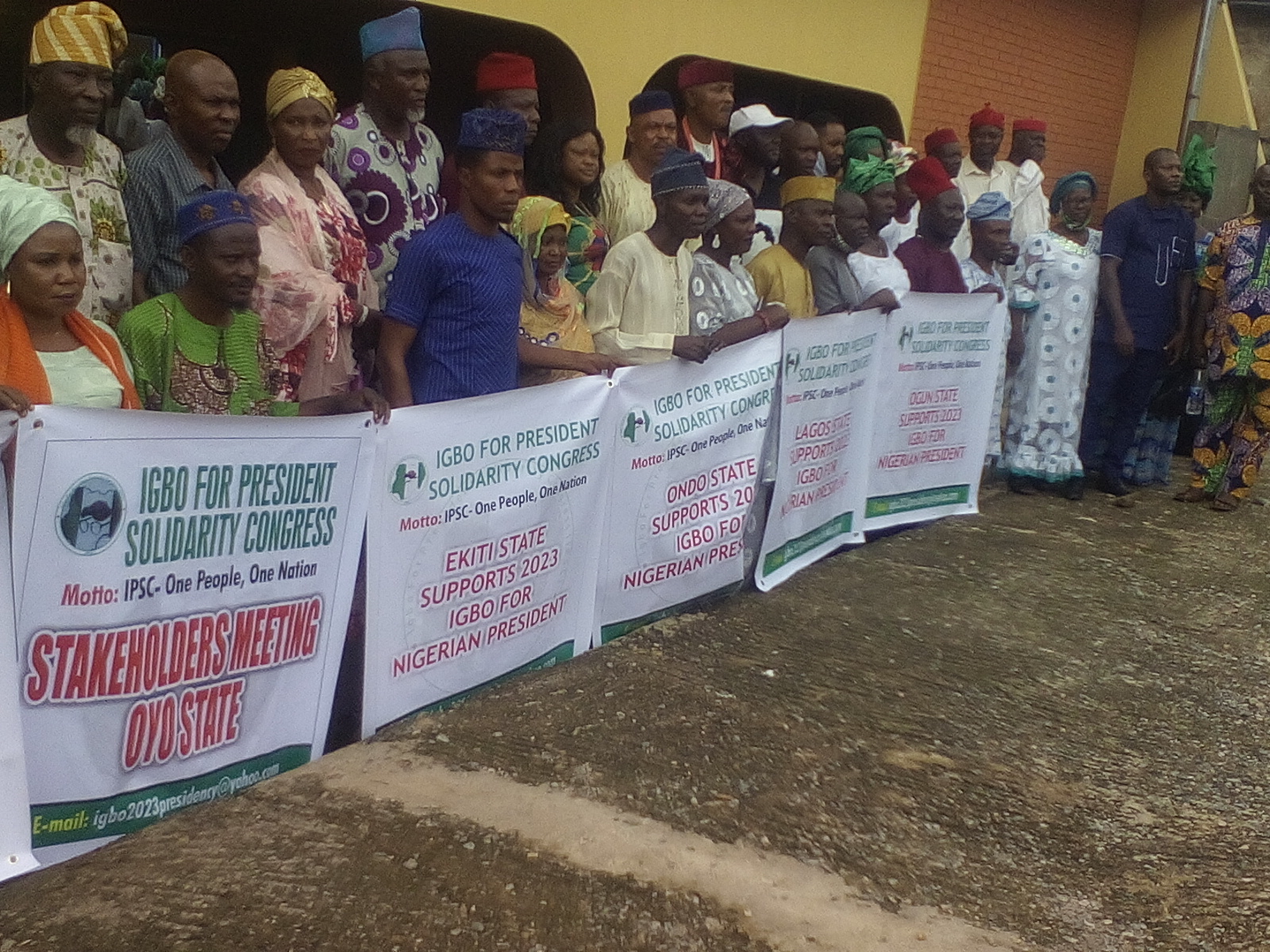 "There won't be any agitation for Biafra once Igbo become the president come 2023,
we are working underneath to persuade other groups, political parties, and we are still going to meet with the National President of Eze Ndigbo over our plan', he stated.
Penpushing further reports that while reacting on the call for Yoruba Nation, Osin-Ayo said that Yoruba has never been marginalized from inception, so there is no need for them to break away from Nigeria so that the nation can maintain its strength
"People agitating for secession should calm down because those that have tried it before failed, secession will weaken our strength, if we love Nigeria, then we must work for the peace and progress of the nation'.
The group however appealed to Nigerians, registered political parties, political stakeholders and community/religious leader to rally support for the noble agitation of power shift to southeast zone in 2023.
Penpushing also reports that, emphasized that man or woman of Igbo extraction as Nigerian President will restore glory and bring honor to  the country to regained her enviable position as giant of Africa
The Eze Ndigbo of Oyo State, Dr. Alex Anozie noted that great things will start happening in Nigeria as soon as Igbo emerge as  President group 2023,describing  the step of the group as the right step in the right direction.
The Eze Indigbo stressed that Igbo people believes in one Nigeria not secession, adding, "all the people agitating for secession is doing that not because they don't love Nigeria, but they hate what is happening in Nigeria
Penpushing reports that, the group, however gave reason for need to  support for Igbo Presidency which include: peace, unity, justice and equity, effective implementation of restructuring agenda as enunciated in the 2014 confab report stating that  Igbo President will be a nationalist, cerebral leader to challenges confronting the nation