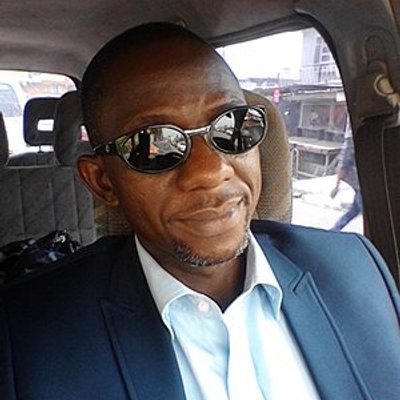 Crime
Fresh fm radio station general manager loses working tools to bandits
The General Manager of Fresh F.M Radio Station, located in Abeokuta Ogun State Capital, Samson Akindele was on Saturday a victim of social miscreants who burgled his car and carted away his working tools and other valuables.
Penpushing reports that, the incident occurred at a wedding  held  at the famous John Paul II Events Hall belonging to the Catholic Church inside the sprawling University of Ibadan(UI),in Ibadan, Oyo State Capital.
The journalist  who was one of the  invited guests at the wedding ceremony had packed his Mitsubishi Space Gear like others around 12pm with two bags and other personal effects in it, but between the time and  2pm  when he  needed to pick up his power bank to recharge his phone, only to discover that someone had neatly and clandestinely opened the locked vehicle and took away a black bag containing his  laptop computer (with its accessories), 2 professional Sony Voice recorders, a professional headphone, a New Age power bank, one Infinix S4 phone charger, one internet modem and vital documents.
'I felt empty after the shocking discovery. One, because I'm so used to getting professional work done, easier, through these gadgets. Two, the sheer number of the items lost at once. Three,   the cost of replacing them.  And four, where I lost those valuables',Akindele lamented.
Penpushing reports further that, the victim who was a product of University of Ibadan, said, 'I am more concerned about the location of the crime. When I checked, the U.I.  Campus community is becoming dreadful with stories of robbery, burglary, theft and other smaller crimes, some unreported or under reported. The night of Friday February 7, 2020, there were reports of three stolen iphones at the same venue'.
The Radio Manager called  the University management to take security more seriously, 'while I've learnt a lesson or two from my personal losses and the widely reported cases of hostel incidents, I foresee a more daring approach by whoever these criminals on the campus are; be they students or pure outsiders'.
Penpushing also reports that, Akindele pointed out that, the university community is too porous and easily penetrable by non-staff and non-students, noting that, the John Paul II Events Hall was left unmanned by the official school's security outfit.
'This led to horrendous influx of miscreants, old and young, into the campus. Some came in as old women beggars, some as petty thieves. So, who accounts for anything done by these unwanted "visitors"? Who knows whoever would be their target outside of event venues or within event arenas?
Meanwhile, he said he had made official report at the Sango Police Division, in Ibadan, while noting that  crime is a social challenge; therefore, the social scientist, the technologists, the scientists and other stakeholders must stem the tide of negative development.