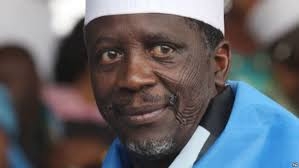 Archive
FORMER SOKOTO GOVERNOR, BAFARAWA SEEKS OBASANJO'S SUPPORT FOR PRESIDENTIAL AMBITION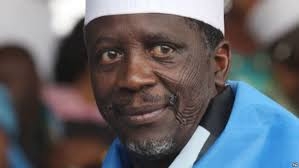 The aspirant hailed Obasanjo for his continued interventions at critical stages of the nation's history, noting that many Nigerians had misunderstood the intentions of the elder statesman, also commended the former president particularly for laying the foundation for the crusade against corruption.
'Nobody can successfully lay claim to fighting corruption without recourse to what Obasanjo had done', Bafarawa emphasised .
The former President in his response noted that "Nigeria can be better than what it is now" and pledged his support for any step to lift it up, adding that the situation of Nigeria today is not such any right thinking Nigerian should applaud. 
"My own strong belief is that Nigeria deserves better than we have now and we can get better than what we have. I believe the task of moving Nigeria to an enviable height is a collective responsibility and if we fail to act together as we ought to, the nation will not be where it is supposed to be in 2019," Obasanjo said.
He recalled his role during Nigeria's civil war between 1966 and 1970 as well as his travail in prison, saying, "I have made sacrifices for Nigeria and will continue to do so", just as he called for new strategies to fix Nigeria, adding that " we have continued to tread on the old path".
Obasanjo called for more attention to the welfare of the less privileged Nigerians and increased educational development, particularly, in the North-East geographical location of the nation to end insurgencies.
He charged Bafarawa  to strengthen the leadership qualities he identified in him (Bafarawa), including humility, diligence, selflessness and lack of discrimination and also prayed for God's guidance and support for Bafarawa's presidential ambition