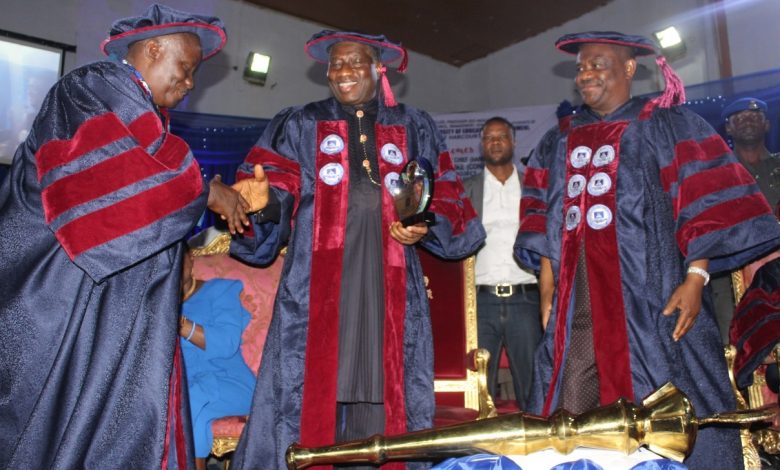 Archive
FORMER PRESIDENT JONATHAN HONOURED AS 'ICON OF DEMOCRACY'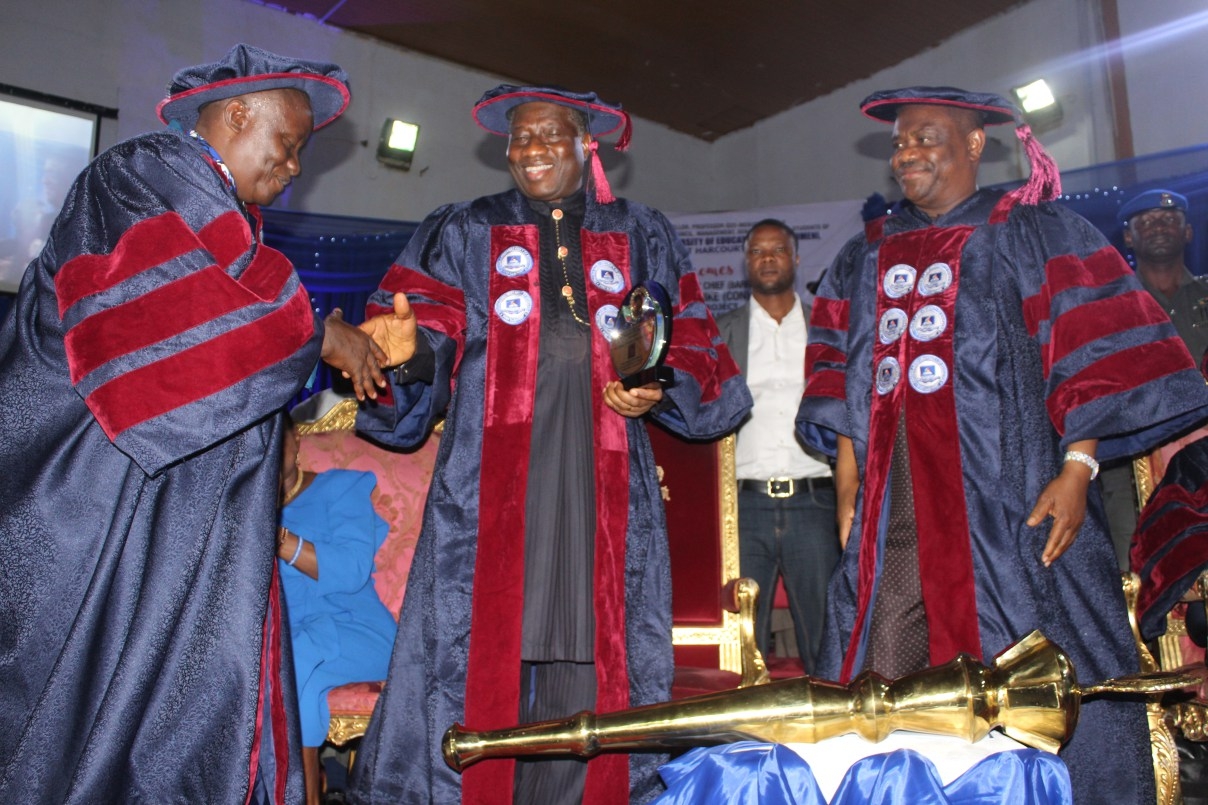 He also recalled with nostalgia his days in the institution, noting that he enjoyed his days as a lecturer, adding that he has not given up on going back to teaching.
His words "I commend the members of staff of this university for your commitment and great roles in developing our youth. Sometimes I feel like coming to join you again, but I don't know if the Vice Chancellor will consider me still qualified for the job. I sincerely would have loved to teach for some years before the onset of the natural decline usually associated with the infirmity of old age.
"Let me also say that I had good job satisfaction here, compared to all the other places I have worked. I know that the only major challenge academic staff face is with the reward system, considering the fact that as a nation, we are yet to get to the point where we pay our teachers the wages they deserve.
"However, for all the hindrances teachers face, they derive a fulfilling experience and satisfaction from the special relationship they cultivate with their students. This is because bringing up the young ones is very rewarding in a very distinct manner. The bond, friendship and sense of loyalty is eternal. Even today, the way my former students regard and relate with me is different from the way my fellow politicians relate with me, even those I mentored."
He added while praising the university, "I want to specially thank the Senate of the University for considering my family worthy of double honours, to wit: the conferment of the honour of Icon of Democracy on me and the naming of the new Automated University Library after my wife, Dame Patience Jonathan.
"I always attach so much importance to any recognition coming from home because I strongly believe that no Prize commands higher value than the one given by the beneficiary's direct constituency."