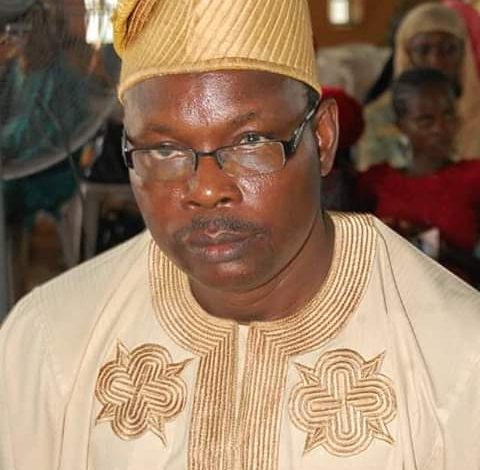 Archive
For the record: SPEECH DELIVERED BY DR. IZIAQ KUNLE SALAKO AT THE OFFICIAL DECLARATION OF WEST OGUN PROGRESSIVE MOVEMENT (WOPMOV) FOR THE ALL PROGRESSIVE CONGRESS HELD ON TEUSDAY 14TH JANUARY, 2020 AT AKE PALACE GROUND, ABEOKUTA, OGUN STATE.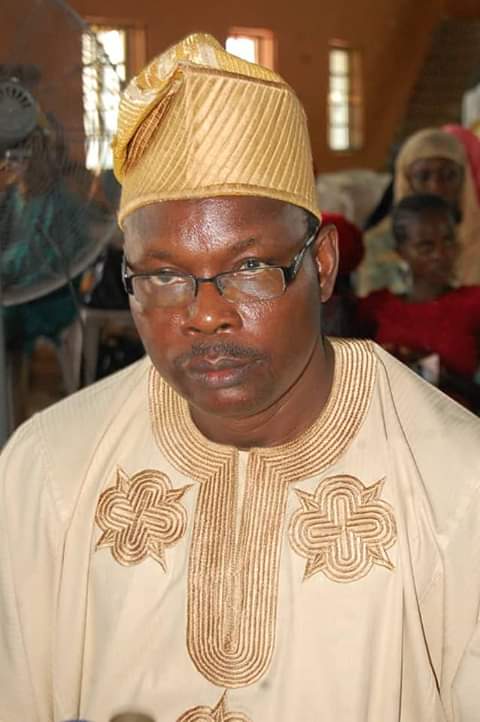 We have in our midst many grassroots political practitioners, former councillors, retired civil servants and professionals of diverse background. Prior to now, our members have joined the APC in their various wards and have been attending meetings. This declaration today is therefore to formalize our entry and to declare to the whole world that we in the APC.  
Your Excellency Sir, there is no doubt that Ogun West keenly contested the last Gubernatorial election with you but because you carry a divine mission which no contestation can overcome, you were overwhelmingly elected by the mass of Ogun State electorates. Not only did you win the popular vote on the field, you also trounced your challenger at every level of our judicial system.  On behalf of the teeming members of WOPMOV across the 5 local government of Ogun West, I want to congratulate you for the well-deserved victory.
WOPMOV have been closely following your government since you were sworn-in in May last year and we make bold to say that your unique approach to governance anchored on the principles of justice, fairness, equity, inclusiveness and respect for rule of law is not only resonating very loudly with us, it has become irresistible hence the decision of WOPMOV to come on board and be part of the APC. We are doing this so that we can optimally support your government and contribute our quota to your resolve to wipe the tears of Ogun West Senatorial District through massive infrastructural improvement, human capital development and empowerment of our people. I therefore have the honour and privilege on behalf of the leaders of MOPMOV to pledge the absolute loyalty of the over 5000 members of the organization who are here represented to the All Progressive Congress and to the government of Prince Dapo Abiodun mfr
It said that as morning shows the day so does childhood shows the man. Yoruba says "arise larika, arika baba iregun. We sincerely appreciate your Excellency for the good work you are doing in Ogun State and in Ogun West. I recall that sometimes in early May, 2019, I had the privilege of being part of delegation on behalf Yewa Traditional Council led by Emeritus Professor Anthony Asiwaju that visited your Excellency at your Iperu home. I had the honour of presenting the Ogun West Developmental Blueprint to you on behalf of the delegation and I recall the studiousness with which you took note of our demands at the interaction and how you responded diligently to every points raised.
Today, WOPMOV bear witness of your good policies and practical actions to make life more meaningful for our people. We thank your Excellency for the attention you gave to the State Hospital, Ilaro which is now a secondary public health facility we can be proud off, the reconstruction of the Ota-AIT road, the Ota-Command road, the rehabilitation of many secondary schools and primary health centres are worthy of commendation. We salute your Excellency for the employment and wealth creation initiatives through such innovations like the Anchor borrowers programme, Fadama guys, the Ogun job portal, Ogun Techhub and Okowo Dapo. Our prayer is that God Almighty will continue to strengthen you, inspire your thoughts and guide your actions to take Ogun State to that greater future you are envisaging.
Your Excellency Sir, Ogun West is like child who was starved for many years while his peers when being reasonably fed. Such a child will not only be malnourished, he will be stunted and small for age.  Ogun West is currently suffering from infrastructural kwashiorkor, empowerment marasmus and growth stunting. We appeal to your Excellency, to please target Ogun West preferentially in order to change the narrative of the district positively. May Almighty God assist you to do it sir.
In conclusion, I want to on behalf of West Ogun Progressive Movement thank the soft spoken but action packed Caretaker Chairman of the All Progressive Congress in Ogun State, Chief Yemi Sanusi and the members of his team at the party level. Without the peaceful and cooperative atmosphere that you have created in the party, all the achievements we are crediting our Governor for may have been very difficult if not impossible to achieve. WOPMOV is very proud of you, the party Secretary, Hon. Ayo Olubori, the PRO, Ambassador Tunde Oladunjoye and all the party hierarchy working with Mr. Governor, Prince Dapo Abiodun to make the APC in Ogun State attractive and enticing.
Thank you all for your kind attention
Dr. Iziaq Kunle SALAKO
For West Ogun Progressive Movement (WOPMOV)