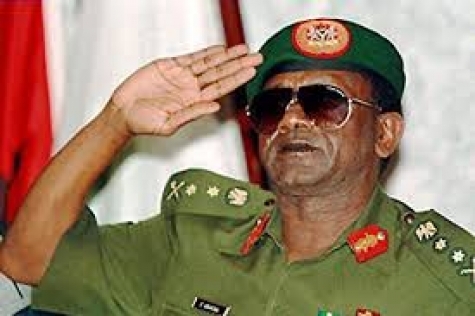 Archive
For the Record: REMEBERING NIGERIAN MILITARY DICTATOR SANI ABACHA TWENTY YEARS AFTER DEMISE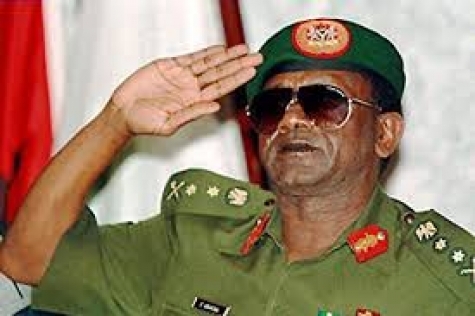 Abacha's regime comes under worldwide condemnation in 1995 and Nigeria suspended from The Commonwealth after the execution of the Ogoni Nine, environmentalists who were protesting against the activity of the government and oil giant Shell. Among them was Ken Saro-Wiwa, a poet and Nobel Prize nominee.
Abacha was in 1996 elected Chairperson of The Economic Community of West African States (ECOWAS), a regional economic bloc, while in February 1998, he deploys Nigerian forces to Sierra Leone in a bid to oust the Military Regime and restore the Civilian Government overthrown the year before.
He was Nigeria's 10th Head of State and served as the de facto President of Nigeria from November 17, 1993 till June 8, 1998, while his government was marred by human rights abuses, especially the hanging of activist, Ken Saro-Wiwa, one of several executions of Ogoni activists who opposed to the exploitation of resources in their enclaves.
The unpopular regime jailed Moshood Abiola, the presumed winner of the 1993 Presidential election and Ex-President Olusegun Obasanjo were jailed for treason, while Nobel Laureate, Prof Wole Soyinka was charged in absentia with treason.
Abacha whose regime was met with stiff opposition by pro-democracy activists, was during his regime said to have alongside his family to have stole over £5 billion from the country's coffers, and in 2004, Abacha was listed as the fourth most corrupt leader in history.
He died in June 8, 1998 while at the Presidential villa in Abuja and was buried on the same day, according to Muslim tradition, without an autopsy. This gave rise to speculations that his death may not have been normal, but government however identified the cause of death as a sudden heart attack.