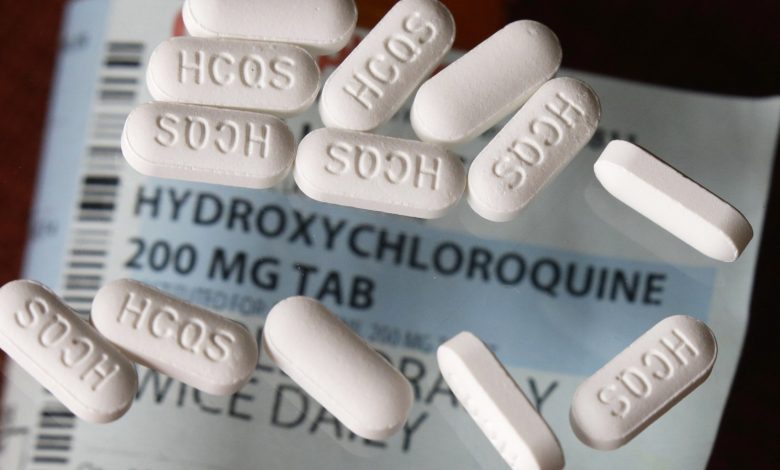 Archive
Nigerian government shuns World Health Organisation's directive on suspension of hydroxychloroquine as drugs for coronavirus
The Nigeria Government has shunned the directive of the World Health Organisation (WHO) calling for the suspension of all clinical trials for hydroxychloroquine as a potential treatment for coronavirus
Penpushing reports contrary to the directive, the National Agency for Food and Administration Control(NAFDAC)  declared that the trial will continue in Nigeria, and posited that, there are proven records that hydroxychloroquine has been effective in the treatment of coronavirus patients.
The Director-General of the National Agency for Food and Administration Control (NAFDAC), Mojisola Adeyeye, made the declaration on Tuesday during an interview on Television Continental (TVC).
"There is data to prove that hydroxychloroquine worked for many COVID-19 patients.Therefore, we would continue our own clinical trials in Nigeria', Adeyeye declared, adding that is most effective in those at the mild stage of the virus.
Penpushing further reports that, the World Health Organisation(WHO) had on Monday stated need to temporarily suspend  the clinical trials of hydroxychloroquine as a potential treatment for coronavirus over safety concerns.
The World Health body Director General, Tedros Ghebreesus  explained that the decision followed a study in The Lancet that the use of the drug on coronavirus patients could increase their likelihood of dying.
"The Executive Group has implemented a temporary pause of the hydroxychloroquine arm within the Solidarity Trial while the data is reviewed by the Data Safety Monitoring Board' Ghebreyesus said.
Meanwhile, chloroquine is a synthetic drug introduced in the 1940s. It is a member of an important series of chemically related agents known as quinoline derivatives.    Hydroxychloroquine is a related compound that was introduced in 1955.