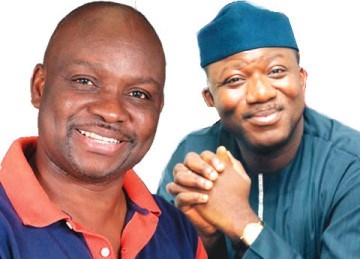 Archive
FAYEMI, FAYOSE AT WAR OVER 'PARTING' RECRUITMENT IN EKITI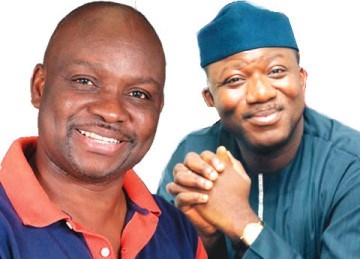 "Most importantly, Fayose will carry out all the functions of his office till October 16 and since there is need to employ workers, the government will do so through a transparent process.Isn't it funny that the same APC people that criticised the government for constructing a modern Oja Oba Market in Ado Ekiti are now kicking against allocation of the shops to the people?
'So Governor Fayose should build the market for Fayemi to come and allocate the shops to his cronies? The APC in Ekiti State should therefore be reminded that there is still a government in the State and that government will not change until October 16, 2018",the statement queried
Penpushing reports that, Fayemi in reaction described the last minute move by the outgoing administration of Governor Fayose to recruit the workers as a deliberate effort to put obstacles in the way of the in-coming administration.
The Governor-Elect in a statement by the Director of Media and Publicity in the Office Wole Olujobi, berated the outgoing administration for embarking on a last minute mass recruitment to allegedly deceive the unsuspecting victims and set a booby-trap for the incoming administration.
The statement said Fayose was playing on the intelligence of the people to paint a picture of a man of the masses in clear infraction on the law, adding that,"it is a grand deception and sheer wickedness for a governor that has refused to pay workers and pensioners for between six and 10 months to now turn around to recruit about 2,000 workers in a selective manner to favour his supporters only,"
Penpushing also report that, the statement described the Governor's planned recruitment as an act of desperation by a governor who never cared for the people but would always take advantage of them in a most dehumanising manner.
"Once again, we call on Ekiti people as we did in our recent press release to be wary of Fayose's last minute illegal deals, transactions and mass recruitment which do not follow due process, Any transaction so done shall be reviewed by the incoming administration",the statement said