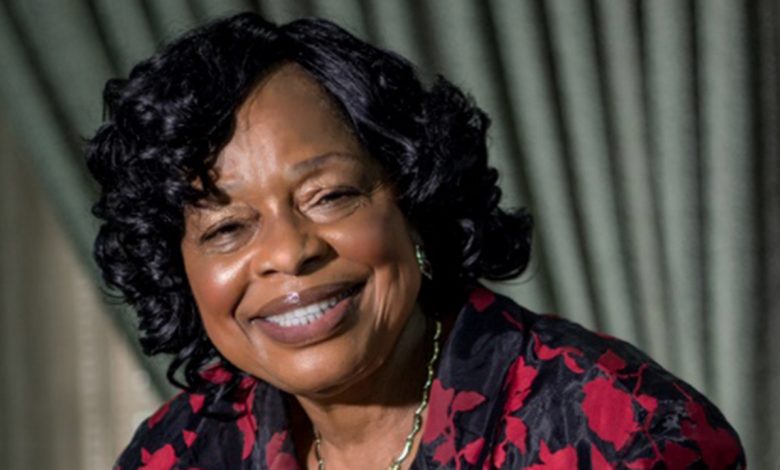 Interviews
Trending
EXCLUSIVE: HOW I BECAME IYALODE, SAYS ALABA LAWSON
Yanju Uwala in Abeokuta
The Iyalode of Yorubaland, Chief (Mrs) Iyabode Alaba Lawson, has called on the younger ones to be humble and also place God first in everything they are doing if they want to become a good example to others coming behind them.
Penpushing reports that Lawson, a former Chairman Academic Board of  Moshood  Abiola Polytechnic (MAPOLY), Abeokuta pointed out this in an exclusive interview with Penpushing  recalling her road on how she became a female high chief in Egbaland and beyond.
According to her, "Iyalode is an Iyalode, and before you can be an Iyalode, they must have seen many traces of qualities in you, quality of leadership, quality of togetherness, quality of unity, quality of so many things, they must have seen in you, likewise by the time, they make the choice to make me Iyalode of Egbaland, 20 years ago, that is 7th of August, 1999',
"I was installed as Iyalode, that is 20 years ago, my mother even refused that it should be older people to become Iyalode, she now said they cannot make me Iyalode, she objected that I cannot become an Iyalode, so they send Baba Toye Coker to calm my mother down, so Baba Toye Coker came and couldn't break through, so Kabiyesi Alake Oyebade Lipede had to invite my mother to the palace, that we just want a situation that when there is a great decision to be taken about Egbaland, when all of us are gone, we want somebody that will take that bold decision about Egbaland, and that is why we want your daughter, we have seen the traces, she is not the only one'
'They have met people like Mama Ogunbanke, the then Iyalaje, they have met so many Mamas that can be taken as Iyalode but they have in one unison voice said please give it to Alaba. That is exactly what has really happened"
Penpushing further reports that, Lawson also added that her relations with women who are Elders, as a young girl exposed her to have a good understanding of how leadership and relationship with other people is all about.
"That's true, even without the demise of my Mama, my mentor, my mother, Iyalode Bisoye Tejuoso, even including Mama Hannah Dideolu Awolowo, we have been going together and I used to be a younger person following them around, so whenever we are in a place where people think women are nothing, I will go and get their chairs and put it in the front and say, what are you saying?
"You don't underrate women, then I will now put Mama Tejuoso, put Mama Ogunbanke, put Mama Obembe, and everyone of them and their chairs, that no one would underrate them, and I will stand by the chairs until they are all seated, and do you know, they were loving mothers, and the way they will dress together in their Aso-Ebi (same clothes), you will love to have it, so that's it, so I have been going out with them'.
"It is humility, because then I must not deceive you, if I want to say I am Alaba Lawson, I am Alaba Lawson, I won't even carry a chair, but even up till today, I still carry a chair, if I see anybody and feels this needs to be respected, I get out and even get out of my chair and offer my chair to such person" she added.
The famous Educationist, also advised those looking up to her, saying, "they have to be God-fearing, number two, many rivers to cross, I have crossed many rivers that Jehovah has made possible for me to be able to cross. When others are fearing they would sink, I would say I will sail through, and have sailed through, so they have to believe in their inner being, they have to believe in Jehovah God to tailor their life, not human being because everyone has an opportunity, other have inner voice. I always listen to my inner voice and Jehovah has never failed me, Jehovah has never failed me"