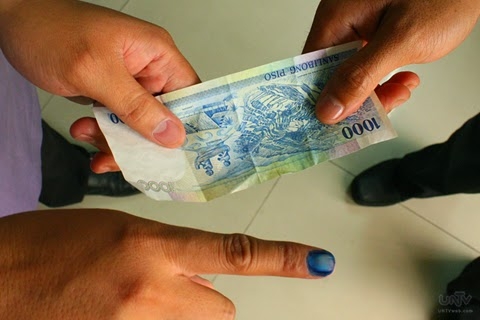 Archive
ELECTORAL COMMISSION, ANTI GRAFT AGENCY COLLABORATES TO PROSECUTE VOTE BUYERS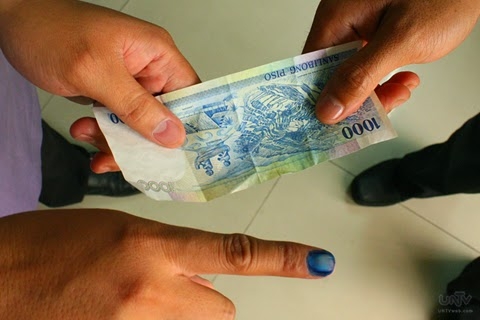 "We are here as part of our consultations with critical agencies that are connected to the electoral process. We have undertaken a number of innovations to strengthen the electoral system and these days, you hear less of ballot box snatching and kidnapping of INEC officials. But as we solve one problem, another one is coming up'.
"Of immediate concern is the election we are holding on Saturday in Osun State and it is going to be the last major election before the 2019 general elections. We have taken steps as a Commission, but we need the support of the EFCC in this respect'.
"Vote buying and selling is earning a bad reputation for our democracy, for our elections. We thought we should visit national institutions like the EFCC because they have the powers under the law to arrest, to investigate, to prosecute. They can assist us to stem this ugly tide of vote buying and selling," the statement said.
Penpushing reports that,Yakubu expressed regrets at increasing inducement through electronic transfers in order to influence their decisions on election day,adding,."we believe that you have both the law and the capacity on your side to help us in this respect,'' .
The Chairman  implored the Economic and Financial Crimes Commission(EFCC) to also monitor campaign finances of political parties and their candidates,stressing that,"as we go into the elections proper in 2019, we need your support in the area of campaign finance and spending by candidates.
"The law has prescribed limits as to what candidates can spend in elections but we need the enforcement of these laws.We don't want the money-bags to determine our democracy. We want the votes of the people to determine who wins in our elections,''.
Penpushing further reports that, on his part, the Economic and Financial Crimes Commission(EFCC) Chairman, Ibrahim Magu, said there was cause for concern over vote buying and selling,stating that,."we have the mandate to monitor money transfers and we are collaborating with the banks. We have the mandate to arrest, investigate and prosecute and we are going to use the Osun governorship election as a test case,".
The agency  pledged to work with the Independent National Electoral (INEC)  to curb the menace and appealed to Nigerians to support the Economic and Financial Crimes Commission (EFCC) in the fight against corruption.