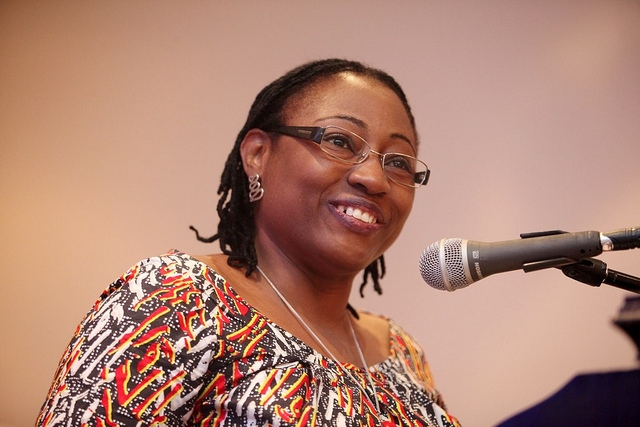 Archive
EKITI LIBERATION: ERELU BISI FAYEMI'S POETIC PURGATION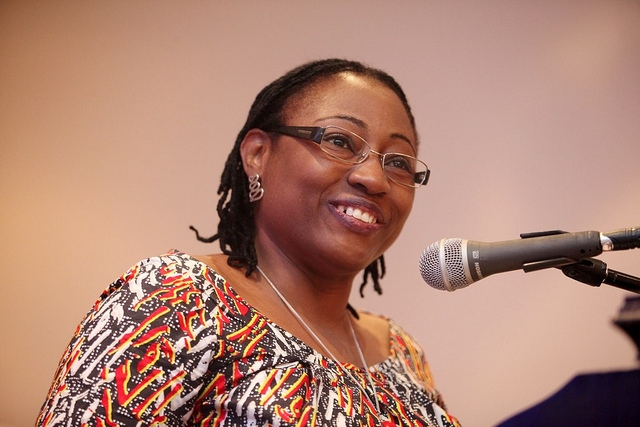 Her feeling is mixed as she still beholds the 'glory' and 'beauty' of her land even in the face of 'danger' and 'chaos' unleashed on it by an emperor who was enthroned in error.
Calling on her people to be resolute in their thirst for liberation, Erelu holds tenaciously to the land as she repeatedly reminds her people at the opening of every stanza that 'This land is ours'.
The weapons and power of their oppressors(vultures)would not depress her neither would the overt loss and pains abort the mission to freedom.
Encouraging her people, Erelu reminds them of the beauty and glory of the past side by side with the harsh present. With unity of purpose across all strata, both young and old 'all bound together' they shall surely hit the promise land.
Tacitly, she eulogises the efforts of individual Ekiti sons and daughters in dethroning "the vultures who prod and peck at our throats, so they can suck even more blood." Happy is she as the struggle ended with good tunes of victory.
Her joy knows no bounds as ultimately "and we reclaim what is ours with our voices;
with our blood and with our souls;"
Quickly she reminds her people how uncomfortable their oppressors are having been shot down from their Olympian heights. A sane clime is hateful to them because it's devoid of their stock in trade.
But Erelu emphasises the ownership of the estate Ekiti belongs to the people as she's sure of its total freedom from the claws of the 'vultures'.
The imagery used in the piece is so scary. This portrays the degree of hardship the people of the state are being subjected to by the immediate past administration in the state.
Surprisingly, she provides no accommodation for lamentations in the 23-line poetic purgation.
Bolu-Olu Esho is a journalist and socio-political analyst