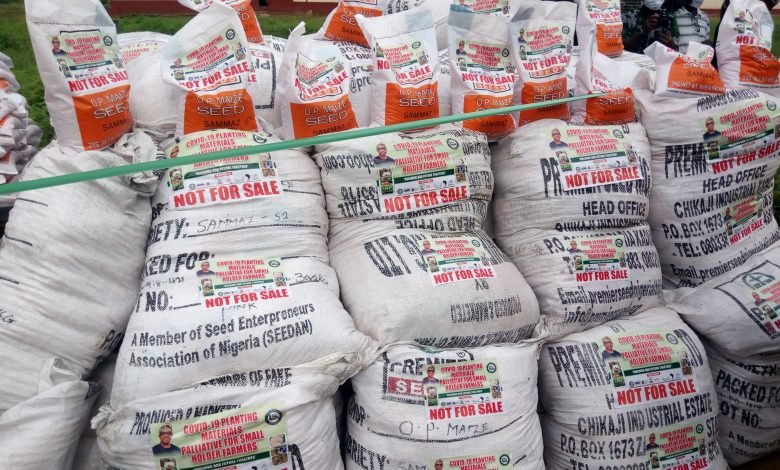 Metro Plus
Coronavirus: Ogun state government set to prevent famine, distributes planting materials to 40,000 farmers
The Ogun State Government on Wednesday flagged off the distribution of free planting materials palliative to stakeholder farmers, as part of measure to bring food and comfort to the tables of the residents and prevent famine.
Penpushing reports that, 40,000 farmers are to benefit from the project held at the Agro Services Corporation in Ikenne, Ikenne Local Government area of the state, a project also aimed to tackle the coronavirus pandemic and thereafter.
The Governor, Dapo Abiodun represented by his wife, while flagging off the project, explained that it is equally aimed to  at supporting smallholder farmers who are in the frontline of food production and processing activities in this pandemic period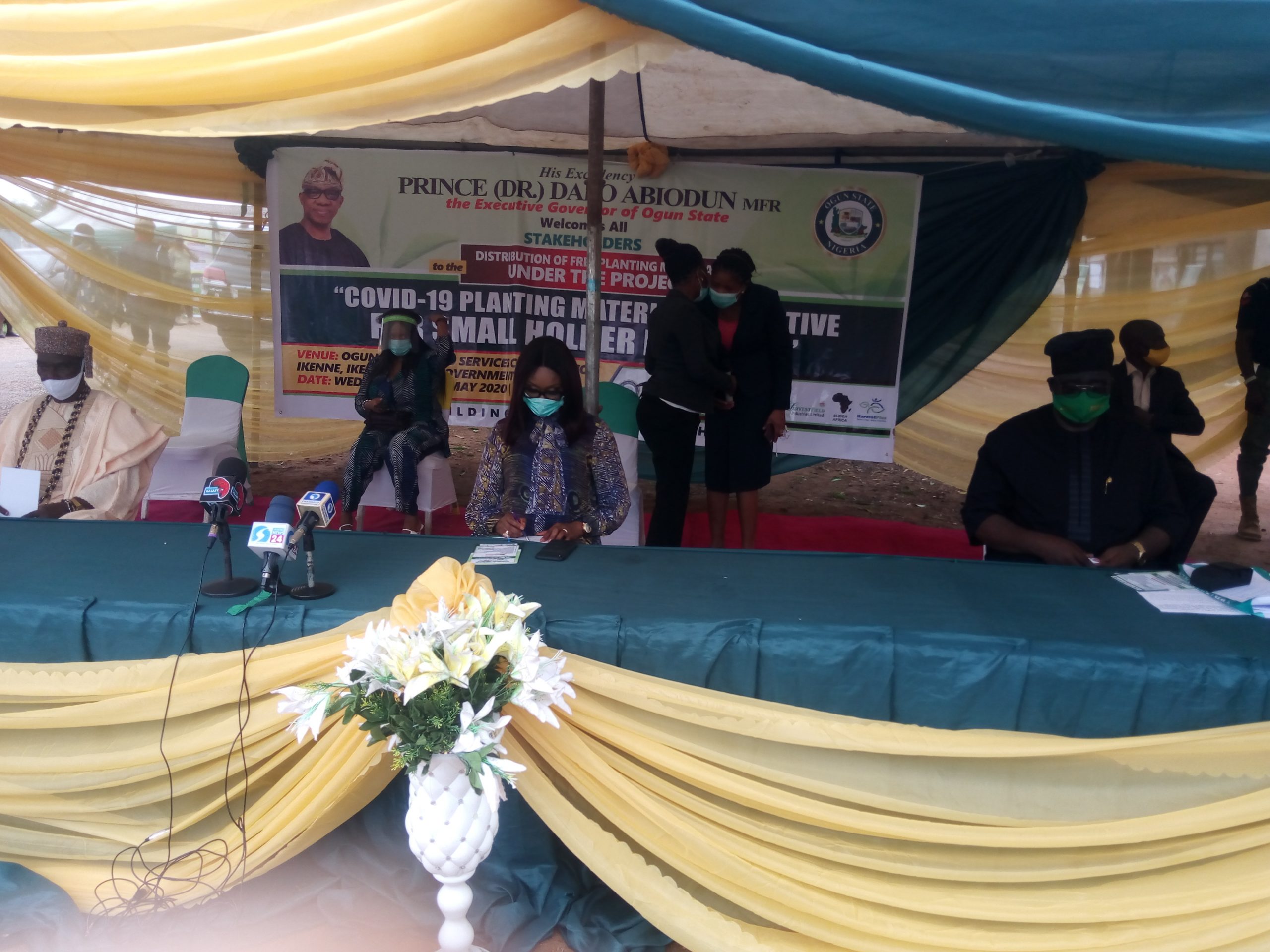 'As government, our focus  on Agriculture from inceptions recognises the role  being played by smallholder farmers, who are responsible  for 75% of overall food production and security activities in the state and countries in Africa, as applicable in other states',Abiodun said.
Penpushing further reports that, the Governor added that, the administration  agenda for agricultural industralization, job creation and food security is inseperabale from its focus on increasing the productivity of smallholder farmers.
The Governor explained that, the government will bring yield gaps and promoting inclusivenness, by involving  smallholder farmers in all Agricultural opportunities being promoted by the state,stressing that,the importance of empowering the smallholder farmers has become more urgent and appropriate now that the world is faced with envisaged coronavirus food crisis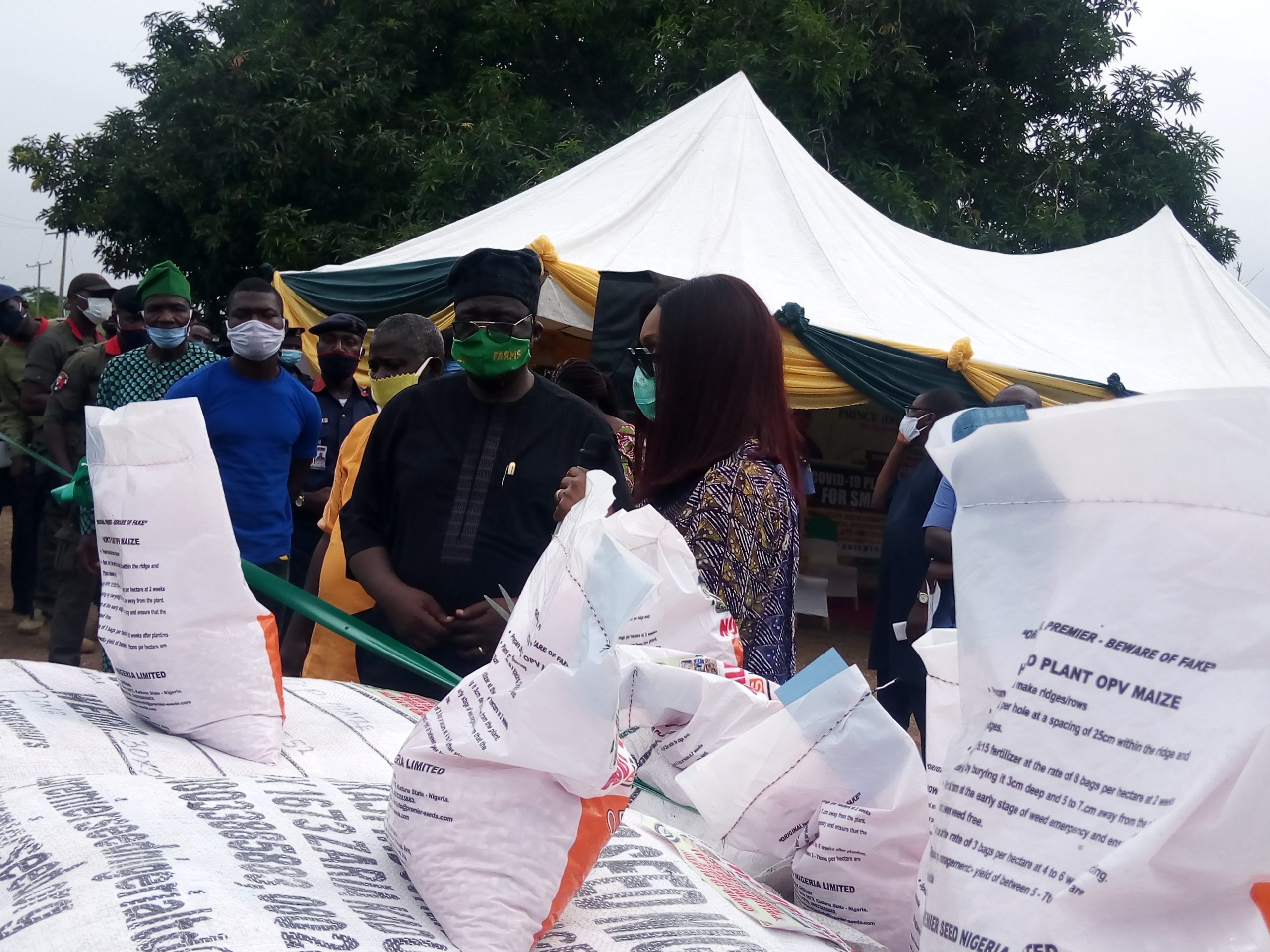 'The Covid-19 pandemic could be likened toa war situation, and we are therfore determined to ensure that famine would not ravage our good people after the scourge of this pandemic. We have consistently worked towards stemming the spread of the pandemic  as well as mitigate its effects on our people'
Penpushing also reports that, Abiodun said the 80,000kg of maize and 80,000 bundles of cassava distributed free of charge to 40,000 farmers in this project, would be able to plant 3,200 hectares of maize and 1,600 hectares of cassava.
The Governor emphasised that these will be additional seed bank in the hands of smallholder farmers, in addition to other hectarage they are cultivating in their larger spaces, recalling that he recently flagged off the commencement of the 2020 planting season with inputs, credit and technology support for 3,500 cassava farmers
'I am equally pleased to further announce a 20% discount for smallholder farmers buying additional seeds, herbicides, fertilizers(2bags) and other inputs at government designated input centre' Abiodun disclosed.