Features
Communiqué on the colloquium on the Industrialisation of Ijesaland by Ijesaland Development Foundation (IDF) held on 27th of September 2020
PREAMBLE
The Ijesaland Development Foundation held a virtual meeting on the 27th of September 2020 which has in attendance Ijesas from different countries of the world like Nigeria, USA, Great Britain, Australia, Canada, and other nations of the world. As at 5:00PM (WAT) when the meeting began, there had been in attendant over 100 participants which cut across different nations of the world. It will suffice to say that in attendance were captain of industries, Traditional Rulers (Obas), Nigerian Government functionaries both at the Federal, State and Local Government levels, Academia (i.e Students and Professors) etc.
FOCUS
The focus of the virtual meeting was to galvanize Ijesa sons and daughters to establish industries in Ijesaland to develop our fatherland. The foundation focus of IDF was to pursue all-round Industrial development projects for Ijesaland which will cut across Tourism, Entertainment, Art, Trade and Commerce in order to engage the youths, provide more conducive environment for Ijeshas both home and abroad in terms of development using International Brewery Limited as a model to achieve the aspirations for Ijesaland.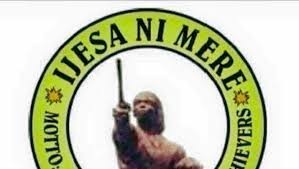 LIST OF PRESENTATIONS
• Benefits of Industrialization of Ijesaland. (Presented by Dr. Ayo Adeyemi)
· Role of Government(s) and traditional institutions in industrializing Ijesaland.  (Presented by Mr. Abiola Falayajo Jr.)
· Mobilizing Ijesa in Diaspora for the industrialization of Ijesaland. (Presented by Mrs. Funmi Fajimolu)
· Models and funding of industrializations projects. (Presented by Engr. Dideolu Falobi)
• Abridged Business Plans of Small & Medium Scale industrial projects in Ijesaland. (Presented by Engr. Titus Olowokere)
• CALL TO ACTION
BENEFITS OF INDUSTRIALISATION
1. Direct or in-direct employment generation through construction and development of industries in Ijesaland.
2. Appreciation in the value of land and increase in rental values of accommodation.
3. Increased business opportunities such as raw materials' supply, training, repairs, consultancy, distribution of raw materials etc.
4. Introduction of better farming techniques and improved funding for farmers.
5. Transfer of technology to the indigenes of Ijesaland.
6. Increased utilization of land.
7. Accrued benefits from CSR (Corporate Social Responsibility) platforms of the established industries to host communities.
8. Improved infrastructure by government to encourage the industrialist.
AREAS OF AGREEMENT
1. The government's role in industrialization cannot be over-emphasized as studies showed that government's positive impacts determines the extent of industrial development in any given nation, state, or community at any given period.
2. The government is expected to enact friendly industrial policies, establish infrastructure, establish technical institutions, tax holiday, public-private joint ventures, ensure security of life and properties, grants, and loan availability.
3. Traditional institutions' support is craved in peaceful co-existence, community development, purchase of landed properties at reasonable price, check youth exuberant, encourage investment and strong work ethics among artisans.
4. Ijesas in Diaspora can be helpful in terms of human resources building, transfer of technical knowledge and funding assistance.
5. The industrialization projects must be devoid of religious bigotry, political affiliation, ethnic leaning as indigenes of all local governments from Ijesaland must be recognized as Ijesas.
6. Ijesas in the Diaspora who wants to live in Ijesaland desire facilities that will be near what they've enjoyed abroad like malls, banks, security, hospitals, computer cafes, Crèche, Nursing home for aged, shops, pharmacies, clinics, homes, library and, zone, etc.
7. Ijesas in the Diaspora are making efforts to contribute funds towards industrialization of Ijesaland and hopefully the businesses will employ Ijesas and alleviate the suffering of our youths.
16. A large scale farming in each Local Government Area can be set up on hectares of land e.g Potato, yam, cucumber, plantain, cocoa, cows, poultry, eggs, pepper, tomato, vegetables, fruits, can be planted or reared and be supplied as raw materials.
17. The Ijesas in the Diaspora desire a formidable Ijesa organization to achieve their industrial objectives.
18. The business models we have for industrialization include private, public, private-public partnership, community, and hybrid.
19. The hybrid model is recommended for Ijesaland industrialization project, although others may also be considered depending on business interest and investors.
20. Industrialization of Ijesa land can explore businesses from agricultural resources e.g cassava, fruits, bamboo, oil palm, maize, cocoa, soybean, plantain, sugarcane, sweet potato and yam. Mineral resources e.g clay, kaolin, laterite, feldspar, beryl, and gold.
21. Prospective industrial projects include tuber processing, tomato paste production, industrial cassava starch production, biogas production, mechanized garri production, palm wine bottling and preservation, fruit juice production, plantain production, hair and body pomade production.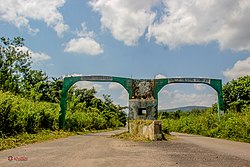 RESOLUTIONS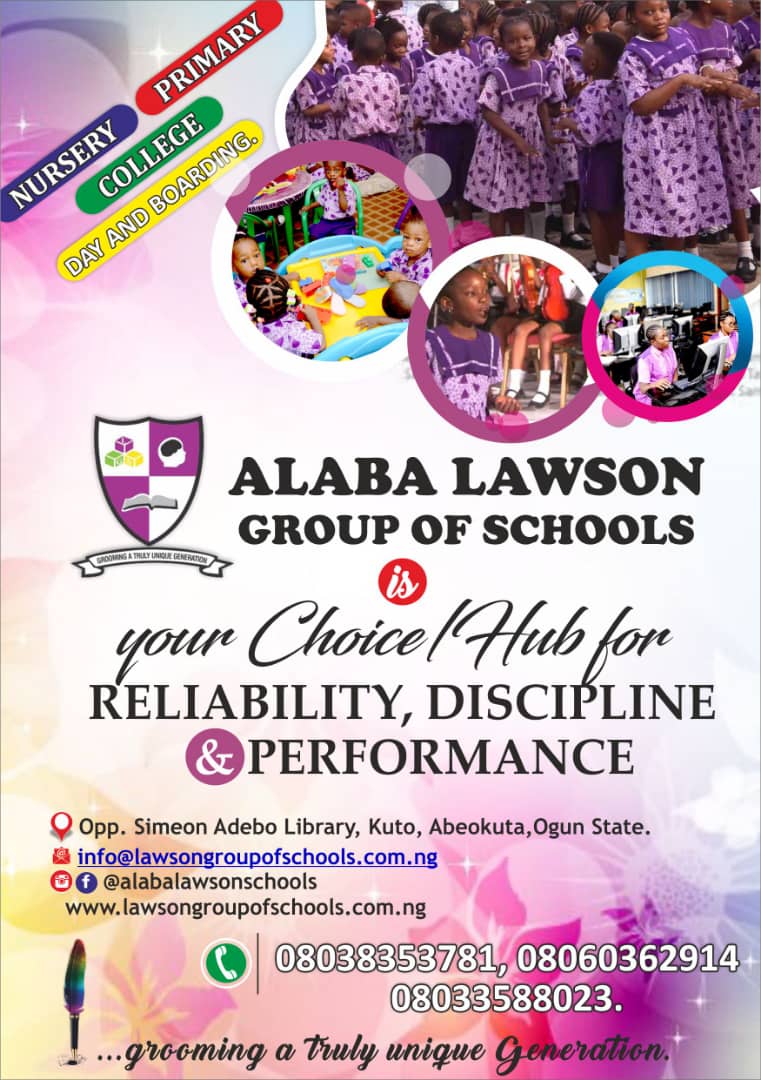 1. Epileptic power supply which is a peculiar challenge must be tackled head on to motivate investors coming to Ijesaland to invest their financial resources.
2. Joint venture problem i.e trust issue must be tackled to establish an environment where investors can with trust pull financial resources together to establish industries. Hence, legal framework to regulate joint venture partnership must be developed and regulated.
3. The interest rate of government is on the high side. Hence, this must be negotiated to a bearable percentage in order to give a soft landing to investors seeking to make use of loan facilities to establish an industry.
4. Mechanized farming system should be adopted for investors planning to venture into agricultural business in Ijesa land as this will boost moral for farmers to work on farmland.
5. Investors can invest in the processing of raw materials to finished products in order to add value to the farm produce and also establish factory-based investment in Ijesaland. With this, youths' excesses will be checked as they will become useful to themselves within the factory system.
6. Youthful exuberance must be checked by traditional rulers as Ijesa youths are becoming restless due to wrong orientation from the society and perceived godfathers.
7. The industrialization of Ijesaland projects must be devoid of political affiliation, religious bigotry, traditional institutions and regional dichotomy so that this laudable project does not become hijacked by any unscrupulous individuals that may want to use this agenda for their personal aggrandizement.
8. There must be strategic plans of involvement by sons and daughters of Ijesaland both home and abroad to ensure the industrialization of Ijesaland becomes a reality.
9. We must annex and utilize all government supports or facilities both at the State and Federal level to actualize the industrialization agenda.
10. We should form a sub-unit committee on agriculture, mining, trade and commerce that will constantly update us on new development so that we can swiftly tap into every available provision as they are been designed by government apparatus.
11. Security from invaders must be ascertained to give investors hope on ROI (Return of Investment) without fear of invasion on their farmland.
12. IDF shall set up an interface office at Ilesha that will be the link between the investors and Osun State Government, Traditional Institutions, and relevant bodies for smooth ride of investment in Ijesaland.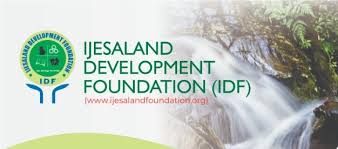 LET US WALK THE TALK NOW!!!!!

CALL TO ACTION.

In the face of many challenges yet we will not deter on this mission of Ijesa land Industrialization. On this note IDF shall:
1. come up with business risk assessment in Ijesaland and steps to take to mitigate against them
2. engage critically the relevant stake holders for resolutions.
3. identify five industrial groups and pursue the founding of at least five medium to large scale industrial projects in Ijesaland:
4. these businesses may not necessarily be established on a large scale, they could be established on a medium scale
5. investors shall align together and be identified with these business interests as groups will be formed along their business interest which include:
a) food processing plant for poultry rears, piggery farms, goat, and others.
b) cocoa processing plant
c) industrial starch production plant
d) water based plant for fruit juice, soft drinks, etc
e) plantain, yam and other food crops processing plant.
6. IDF's role on these shall be to encourage, support, enhance and facilitate the setting up of these factories.
7. set up WhatsApp platforms into five groups so that investors that will identify with these business interest can have an interface discussion on challenges and progress of their investments.
8. Interested investors shall send their business interest to [email protected] and they will be aligned with their business group.
9. A message or WhatsApp chat can be sent to 08035244004 to register your business interest.
10. At least one IDF member shall be added with these groups for monitoring and update purpose.

POINTS OF CONCERNS AND COMMENTS FROM ATTENDEES
1. If IDF is desirous of attaining the industrial level of IBL, government intervention is key.
2. There must be unity of purpose among Ijesaland Development organizations in order to galvanize a unified umbrella under which these developments can be propelled.
3. An establishment of a Committee Funding Infrastructure should be considered i.e an investment portfolio where ROI of investors can be guaranteed.
4. Considering the importance of power generation to industrialization, Ijesaland can consider generating their own electricity to facilitate this industrial wheel or for Osun State at large.
5. Environmental and water pollution are foreseen from the gold mining companies and they should be cautioned now that they are just kick starting. Else, they may create environmental issues that will impact negatively on human existence in Ijesaland.
6. Technology skills acquisition hub and software development training hub should be included in the plans because they add value to industrial development at every given moment especially at this present age and time.
7. . Considering most of the businesses projected are agric l-based businesses, they are land consuming. Hence, for continuity, such farming must extend beyond Ijesaland.
8. The establishment of Industrial bank or Micro-Finance bank in Ijesaland where youths can access fund to establish small scale businesses. This will largely solve the problem of youthful exuberance among the youths and also simultaneously solve the insecurity challenge of the region.
9. Establishment of industrial park should also be considered within Ijesaland where we will have our own power generating company, security, factory, warehouse, produce our own raw materials and serve as a model template for other South-Western region.
10. The Diaspora Development Group has been established to work with IDF in terms Ijesaland's Development. Hence, there should be a coordination between the two bodies to move forward on this unity of purpose.
Engr. Dideolu Falobi
President
Mr. Abiola Falayajo Jnr.
Vice-President
Engr. Titus Olowokere
Vice-President