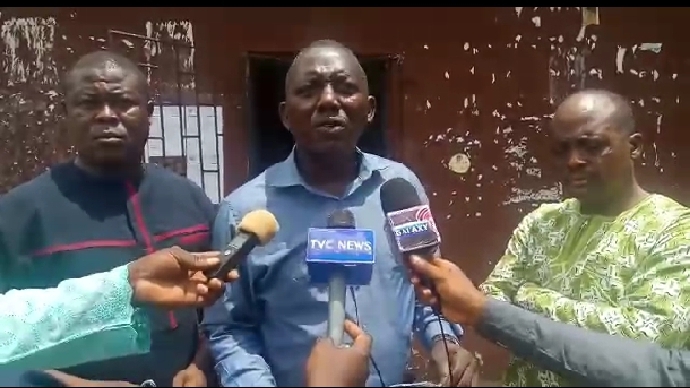 Archive
CARETAKER COMMITTEE TAKES OVER AFFAIRS OF NIGERIA UNION OF JOURNALISTS IN OGUN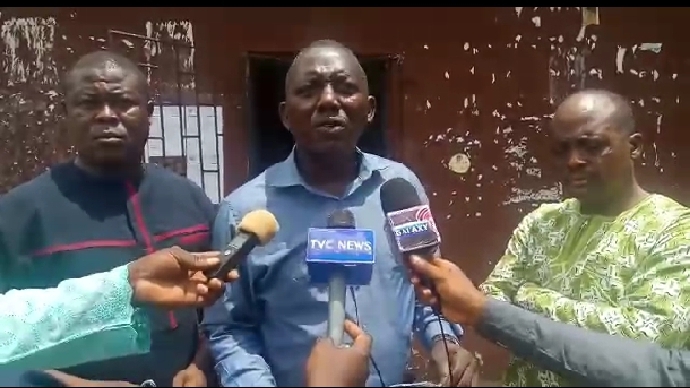 The Central Working Committee(CWC), the highest ruling  of the body at  its meeting on Tuesday, May 7, 2019,inaugurated the caretaker  Committee members  which include; Kayode Taiwo(Chairman),Segun Lawole(Secretary),Adewole Dosunmu(Member),Ayo Obadimu(Member) and Dele Ayodo(Member).
Penpushing further reports that, speaking after the takeover, which took place at the press centre in Abeokuta, Chairman of the Committee, Kayode Taiwo said the committee had come to effect the directive of the national leadership of the union.
The Committee boss, accompanied by other members emphasized that the decision of the Central Working Committee(CWC) of the union is final, hence, the action is constitutional.
Penpushing recalled that, the National leadership of the union  ordered the caretaker committee to with immediate effect take over and run the affairs of the Ogun State Council for a period of three months to conduct fresh elections into various elective positions.
The union leadership, in the letter with copies sent to the Ogun State Governor, the Commissioner of Police and Director of Department of Security Service (DSS,) to inform them on the update, declared  that the caretaker committee remained the authentic officials to be recognized and reckoned with until duly and constitutionally elected officers emerge in the council.
The letters emphasized that, the Central Working Committee (CWC), the union highest ruling body had inaugurated the committee at its meeting on Tuesday, May 7, 2019, explaining that, this followed irregularities in the council election conducted on March 29, 2019
The National Secretariat of the union in the letter with reference number NUJ/NS/SC/84/VOL 1,  signed by Senior Assistant National Secretary, Gbemiga Bamidele said, 'subsequently, a caretaker committee has been set up, in accordance with Article 5©(9)©of the NUJ constitution'
 'The Committee shall take over and run the affairs of the union and conduct fresh elections within three months, or as directed by the National Secretariat. We write to inform His Excellency, the Commissioner of Police, Director, State Security Service, Commissioner of Information', the letter declared