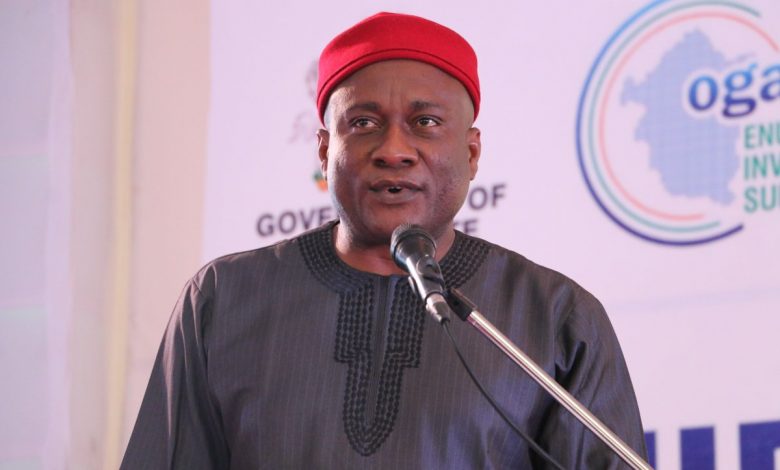 News
ALLEGED FRAUD: AMERICA BEGINS MANHUNT FOR ALLEN ONYEMA IN CANADA
The United States District Court has embarked on a manhunt for Chairman of Air Peace Limited in Nigeria, Allen Onyema and Ejiroghene Eghagha, Air Peace's head of finance and administration to be arrested if sighted in Canada.
Penpushing reports that both Onyema and Eghagha are facing multiple charges of money laundering and bank fraud in excess of $20 million, as contained in a recent indicted report by a United States grand jury.
The judges in the United States of America (USA) have been issuing warrants for their arrest, according to court filings, hence, Canadian authorities have commenced efforts to execute a corresponding arrest warrant issued for the duo.
Penpushing further reports that, the two suspects are currently believed to be in Nigeria but denied the allegations in a statement on Saturday and also declared their determination to fight the charges in court.
The report available to Penpushing has it that a Magistrate at the United States District Court for the Northern District of Georgia, Russell Vineyard on September 5, issued a corresponding warrant of arrest for Messrs Onyema and Eghagha in Canada.
Penpushing also reports that, American authorities as part of a longstanding tradition on cross-border crimes, have briefed their Canadian counterparts about their case against the two Nigerians, while the American prosecutors had sought the warrant to enable Canadian law enforcement authorities take the suspects into custody if sighted in their jurisdiction.
The documents in the same vein, has it that, a Magistrate at the same District. Justin Anand, on November 19,  issued a separate warrant against Messrs Onyema and Eghagha for their arrest in the United States, especially by the U.S. Marshals Service.
Penpushing reports that, the major aspects of the alleged fraud were committed in America, while some of the bank accounts used in some of the suspicious transactions were domiciled in Canada, and it is also on record that America and Nigeria have an extradition agreement.