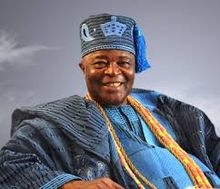 Archive
ALAKE OF EGBALAND SHOWERS PRAYERS ON JOURNALISTS AHEAD OF 2019 ELECTIONS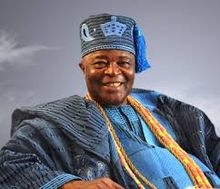 He told journalists that his greatest achievement as the traditional ruler of the town is the unity and peace among his people and Egbaland, boasting that the unity among the Egbas is their strength.
Hear him"My greatest achievement is the unity of the Egbas and peace of the land and its environs", just as he also noted that his greatest challenge is his inability to convince his subjects to patronise the local fabric (Adire), as well as local rice known as Ofada, which are products of the Egbas.
The traditional ruler speaking further called on his subjects to ensure the promotion of the culture as well as patronizing the locally made products, adding that it would enhance the progress and development of the society.
"My greatest challenge is the inability of my people to patronise our Adire and our Ofada rice. See, my Chiefs are even wearing foreign attires. When are we going to promote our Ofada rice and AdIre. We should join hands to promote it", Alake said.
Penpushing further report that, the monarch while speaking on unity of the Yoruba race, stressed that, "there should be healthy rivalry and this is what will take us there, it will also let us know where we want to be".
'We need to be unselfish in our doings, you can't be more than others. It should be others first not self first. If it is others first and self later, by doing that we will do well not only in Egba or in other states but national too".
However, highlight of the birthday activities to celebrate the royal father included visit to some Charity Homes in Abeokuta, conferment of honours and chieftaincy titles to 11 Egba sons and daughters, prayers in both Christianity and Islamic ways. 
Penpushing reports that, the organizing planning committee said, the grandfinale of the ceremony is scheduled for Friday, 14th of September at Olusegun Obasanjo Presidential Library (OOPL), Abeokuta which is the birthday date of the Monarch.