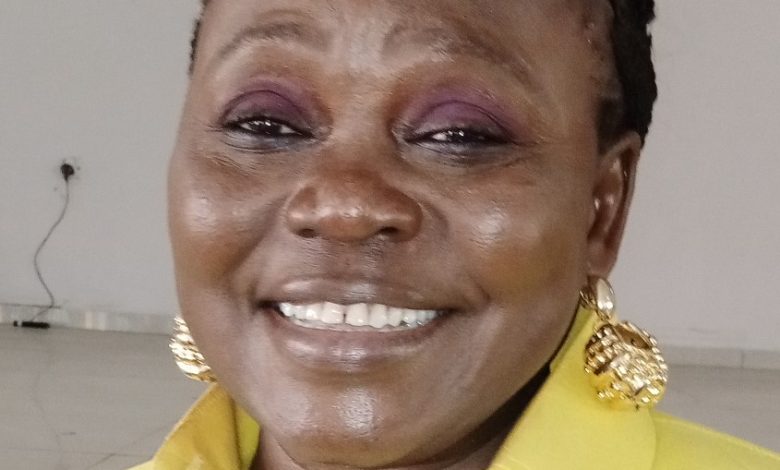 Education
Abeokuta Girls Grammar School old students association elects new executive
The old students association of Abeokuta Girls Grammar School (AGSS), Abeokuta has elected new officers to run its affairs for next four years, an election which produced Mrs Elizabeth Sholape Ajibola as the National President and Dr Yinka Eyelade as National VIce President
Penpushing reports that other officers elected during the exercise held at the school  located in Onikolobo area of Abeokuta, include Mrs Omolola Adeyinka ( National Secretary), Mrs Funmilola Opesanwo (Assistant National Secretary),Mrs Sikeade Adetu( National Social Secretary) and Mrs Teniola Adekanmbi(Assistant  National Social Secretray) ,Dr Tosin Soyinka (National Financial Secretary)
The poll supervised by electoral committee also produced Joy Orji (National Treasurer),Ms Bukola Jiboku(National Auditor),Mrs Seun Akinlotan(National Public Relations Officer) and Yeye Otunba Adetola Hassan as Ex-Officio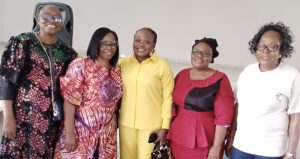 Penpushing further reports that, the Global President of the association in her acceptance speech commended the outgoing executive, as well as the electoral committee for providing level playing ground and conducive atmosphere
The President pledged that her team would continue positively towards the success of the association, assuring that she would work effectively with other executive in ensuring that next four years of their tenure will be productive
'I look excitedly forward to working with you all peacefully but most importantly OBJECTIVELY over the next four years such that our congregation will be extremely profitable to one and all because time is more costly than money and we'll be spending a lot of time together', she added.
'I stand before you today and indeed before history, deeply touched and inspired by your generous words of congratulations, encouragement and trust. With boundless gratitude for the confidence and trust reposed in me by the entire members of our Alumnae Association WORLDWIDE, and with an unswerving resolve to honour that trust, I humbly accept my election as the GLOBAL President of this great Association',Ajibola emphasised.
'I must confess that I feel very privileged to follow in line of very remarkable old students of AGGS who have led this Association, in particular, Yeye Otunba Adetola Hassan,( EYE FOUNDATION) the immediate past GLOBAL President of our Association'.
'Thank you for your wise, competent leadership and for the excellent example you have forever set for us leading the worldwide body of AGGS Old Students' Association through the past years. It is on record that your tenure brought so much stability and progress to the health of our alumnae because of the steady gaze you kept on all details no matter how irrelevant', she added.
'I must also recognize that it was in the same period that your passion, resilience, focus and unnatural patience in the face of unjustifiable opposition in conjunction with your team of brilliant, selfless and tireless'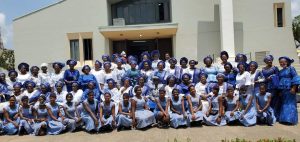 'The planning committee brought us all together from all over the global community for our first ever global conference which God has hijacked to initiate an unquenchable chain reaction of coming together within the body of our Alumnae Association', she noted.
'The work is just about to begin and we shall need to tap from your resilience and wealth of experience as we all move on from here. Yeye Otunba Adetola Hassan, be assured of my resolve to build upon your legacy and continue with the master plan'.
Penpushing also reports that, Ajibola who is a member of the 1978 set of the school said, she has given extensive thoughts to what the years ahead would hold at the helm of this association, explaining that the outcome of this extensive pondering was a clear path to follow .
'Like all past presidents who have also faced this kind of moment at very critical juncture of the history of our association, I have given extensive thoughts to what the years ahead would hold at the helm of this Association'.
'The outcome of this extensive pondering is a clear path to follow in order to further our collective enterprise of making our alma mater very great and making our Association an indispensable agency of that greatness'.
'Before now, thought has been given to widespread consultations on how best to proceed with our common agenda, be assured that we will communicate a more elaborate roadmap of the outcome of our consultation as soon as possible'.
'The interest shown in the election of our Association attests not only to the abiding relevance of our alma mater in the lives of its Alumnae but also the central place of the Association in the development of AGGS. We need to translate this interest into empirical gains and the mobilization of all of us for this project will be at the core of my leadership', she added.
'It is our hope, God helping us, that at the end of our tenure, every member of our association will be proud of their decision to have me as President and every student of AGGS, Abeokuta will look forward to joining the Alumnae and contributing to the development of our alma mater as soon as possible after passing out of AGGS', Ajibola declared.
'I congratulate those who, like me, have been elected to serve in this team and encourage them to give the assignment their full vigor. We all must understand that what we have enjoyed is a privilege of being chosen out of a vast pool of resources available to our alma mater.
'I see myself at this moment as "the first among equals' according to Jeffrey Archer and ask all of us to work together as a team for the larger good of our association and our Alma mater', the president stressed.
FOOTNOTE: You want to share story with us? You want to advertise with us? You need publicity for product, or service, or   event? Contact us on WhatsApp +2348073463653 or email [email protected]