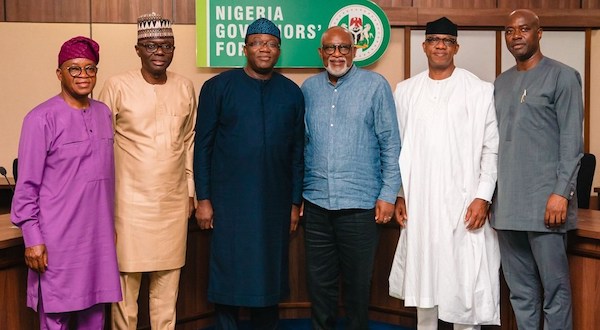 Metro Plus
You have destroyed Awolowo's legacies, Ibadan Mogaji's tells South West Governors
Segun Showunmi in Ibadan
The family heads in Ibadan land, otherwise known as Ibadan Mogajis on Monday blamed the successive Southwest Governors for destroying the legacies Chief Obafemi Awolowo and Chief Ladoke Akintola left behind, adding that the crisis in the region was caused by destruction of the 255 viable companies, left behind by the late premier
Penpushing reports that the Mogajis in a statement by its Publicity Secretary in Ibadan, Mogaji Wale Oladoja said youths in region are fed-up, adding that the region has over 10 million graduates without job.
The family heads said the companies allegedly destroyed by Governors could have absorbed them at least 90 percent of the youths, stressing that until the Governors in the region revived the Odu'a investment, the blood of the youths killed during the endsars protests for demanding for good governance and the that of the forefathers of Yorubaland would continue to hunt them.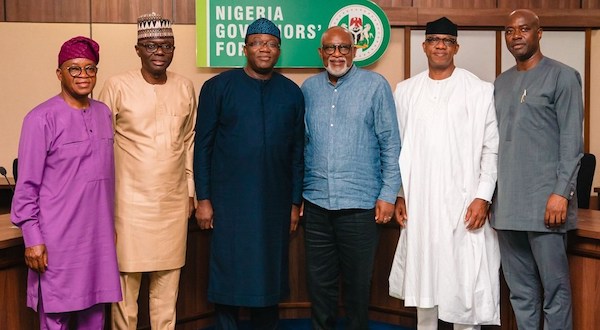 Penpushing further reports that  the Mogajis insisted that among the 255 companies, the only one remaining intact is the Nigerite limited, saying "it is because the company is being manage by the foreigners and not Nigerians."
The statement advised the Governors in the southwest to revisit the Odu'a investment and ensure that the looted funds in the companies are recover from individuals who have been robbing the companies over the years and ensure accountability.
"We have been watching the recent events in the country which the larger share of it was from the South Western States. To us, the youths shouldn't be blame but we need to appeal to them. Many of them graduated for many years without a job. Awolowo and Akintola had foresaw the events happening today and that was why they created 255 viable companies for their grandchildren not to suffer'.
"Unfortunately, our Governors over the years mismanaged those resources and killed those companies. The only one remaining now is Nigerite and this is because it is not being managed by Nigerians but foreigners. We are not happy with this development and we hereby call on the Governors to retrace their steps to those companies and revive many of them'.
"They should ensure that the resources of these companies in the hand of individual are retrieved. Our children need not to go abroad or Abuja before they live a desirable life, if those companies are well managed," Mogajis said.
Penpushing also reports that on the restructuring, the family heads said it is time for the leaders to consider regional government for Nigeria to move on, adding that invaders of palliatives warehouses across the country had done the right thing.
"We support some young Nigerians who went to take their share from the palliatives centres. It is a lesson for our leaders that sovereignty belongs to the people. It is time to fix Nigeria because these young people may do something worse than this in the future," he said.