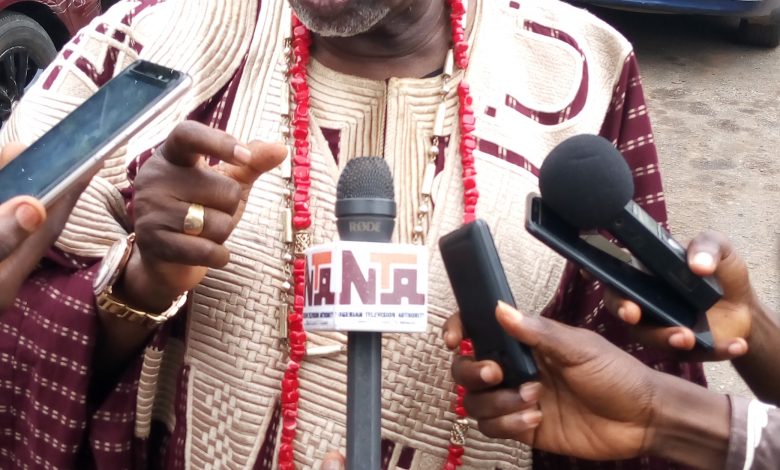 Archive
'VALUES OF JOURNALISM MUST RETURN' – OLOYE LEKAN ALABI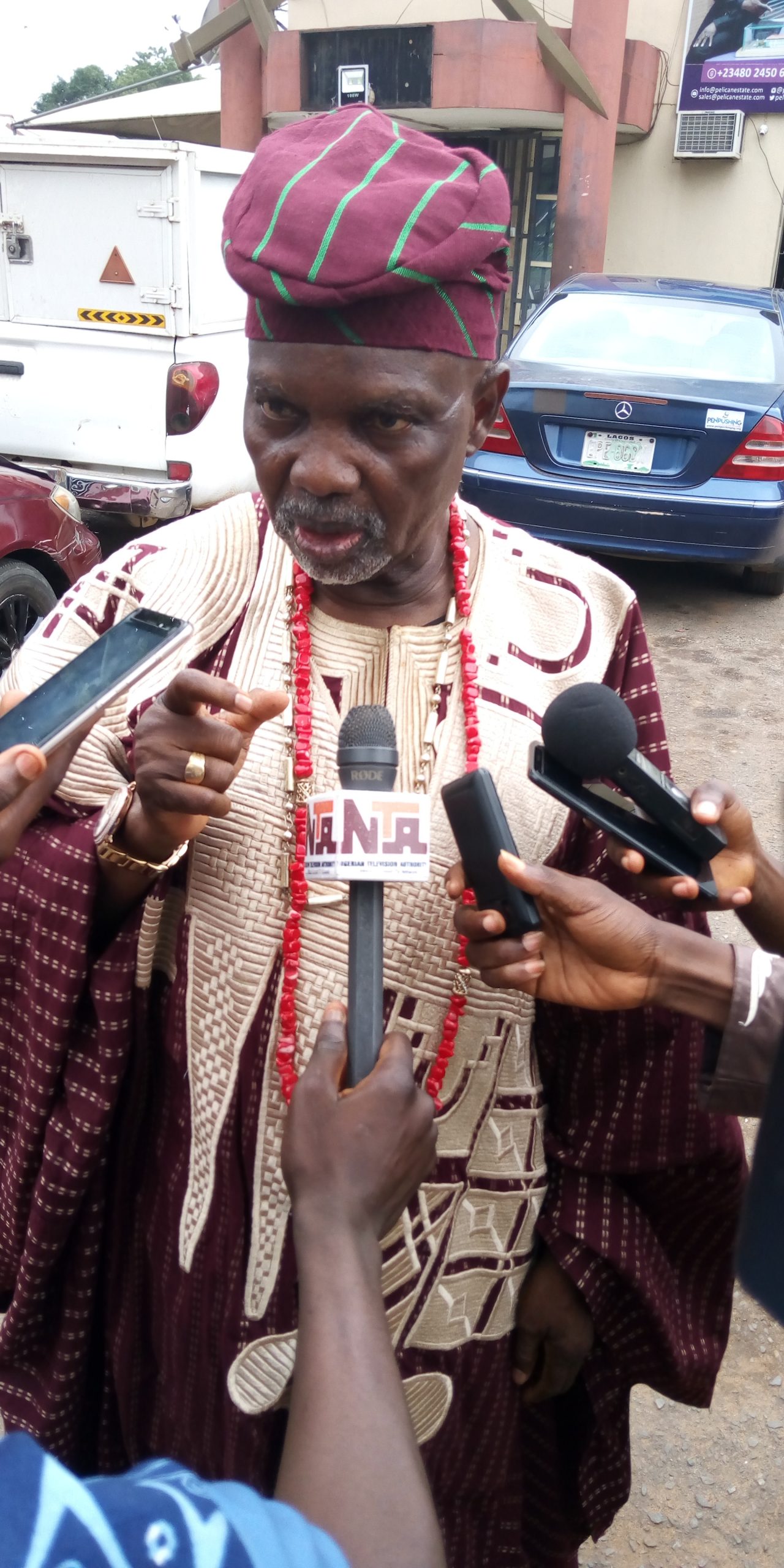 Q: We are made to understand that very soon there is going to be a celebration of the existence of Television in Nigeria, and as a strong stakeholder, our mentor as well as veteran journalist, we want to hear from you
A: Thank you very much. We can say it's our collective responsibility particularly for the journalists in the Television industry because one of the capital expectations that the public expects from us is to give true history and as a result, unfortunately, two years ago, there was a celebration of 40 years of Television but if it has been technically qualified that NTA at 40, because Nigeria Television Authority was established in 1977 but the first television in Africa, the Western Nigerian Television was commissioned,  but the then Premier of Western Region, the late Chief Obafemi Awolowo, SAN on 31st October, 1959, as such, October 31, 2019 is exactly the 60th anniversary of television not only in Nigeria but in Africa, as a result, eminent Nigerians who passed through television house, those WNTV and the sister radio, WNBS, when it later became  NTV and today NTA Ibadan, we have gathered together, not only gathered, we have registered Alumni Association with the Corporate Affairs Commission (CAC), so that we could be legal in anything we do. It is the association that has planned come October, this year major events, such as; the Creation of Hall of Fame, Publication of three books, academic, to stage a Colloquium, whereby broadcasters in Nigeria and abroad would come and evaluate television service not only in Nigeria, but in the society. Three, there would be awards in the Gala Night on 31st October, 2019.
Q: What is the name of the association that planned to organise this award night?
A: I said, First Television in Africa Alumni Association but the CAC registered us as "Television Ibadan Anniversary Planning Committee" , something of such; but actually as I said, Veterans, may the soul of those who have died continue to rest in peace but those of us who are still alive, including a former General Manager of NTV, he was then my own boss and colleague and later Nigerian High Commission Ambassador to the Philippines, Dr. Yemi Faronbi is the Chairman.
Q: Why do we have a distorted history of when television started in Nigeria?
A: No, no, no…that question is for those who organise distortion, your words, we are not distorted.
Q: What can you say that the establishment of the first television in Nigeria in 1959, what can you say it has contributed to the Nigerian nation and the broadcasting Corporation in particular, and evaluate the present broadcasting in Nigeria. Can you say we are on the right path?
A: We are colleagues, though I left NTA Ibadan in 1982, 37 years ago, but you're always a soldier until you die and you're always a journalist until you die. May you live long. The Western Nigerian Government under Premier Awolowo that established WNTV had the cardinal objectives of, one, getting a platform to support the freedom policy, making education reach all the nooks and crannies, hence that government provided TV sets for schools and radios, the standing radio either radio-vision for schools. Two, it wanted to keep Western Nigeria in particular and Nigeria in general abreast of world information because by the time WNTV was commissioned in Ibadan, Western Region, France did not have television, so you can imaging the gap of Western Nigeria under Premier Obafemi Awolowo, and later under Premier Samuel Ladoke Akintola, innovative people and you see. In addition, to the first television, many other first that they claim, housing estates, Olympic size stadium, tallest building and many others.  So, to the second part of your questions television fulfilling it's roles, that's why I said colloquium would hold and we are bringing broadcasters from outside Nigeria, in Nigeria too, to look at it, is television performing the expected roles in the society? But with the limitations that you have compared with due respect to maybe my own generations, and our seniors, you have the advantage of technology. In our own time, the Camera equipment was like a Painter's ladder, a tripod stand, the CFS and co, where you the wire force would be in the dark room to process but now if you have the data or connection, you can be transmitting this interview live to the world, streaming advantage, then look at the training schools, I think there was just two training schools in Nigeria in the 60s, 70s and late 80s, University of Lagos was conducting the Diploma Course and University of Nigeria, Nsukka until the establishment of the Nigerian Institute of Journalism in 1977, but today there are more professional schools, that is the advantage that the practitioners today have and you have more viewers than before; WNTV, that time was the only station you could watch, there was no CNN, not to talk of LTV, OGTV, so pioneer, and many of their seniors, who came to establish the state television before the privatisation either passed through television house, Ibadan or they worked under the Alumni of television house, Ibadan.
Q: What is the advantage of practising journalists particularly in the new generation?
A: I have stated your advantage over your seniors but whether here or abroad, the practice is not different as it is in China, you know the basics of being in the profession. There is one innate quality for everyone, you must have the talent, then you go to school, going to school is like polishing a shoe, it shines brighter but the inner quality is your passion for that job, because during our time, I am sorry, I refer to during our time, you too will soon be referring to your time, I remember a wife of one of our colleagues came to the desk to verify if truly the husband came to work because it was the husband's birthday and they were holding a party in his house, yet the man said he was going to the news desk to support his colleagues, and I noticed that you too don't observe, New Year Day, Ileya, Christmas, and Easter, it is work, work and work, that is the passion and secondly, it is not limited only to television or broadcasting or print media, the employers must pay commensurate salaries and allowances at the right time, on 24th, 25th of every month, our salaries are ready, the impress, I don't know whether it still exist now, it will be ready, and it was a car to a crew, and how many members of the crew, the reporter of course who drive that car, the reporter, cameraman, cameraman assistant or a corper, it is saddening these days, those stations that could afford it, now they would pack crews into a vehicle and then be dropping them at venues and when they are ready, they would be calling each other, "we are ready…wait we are coming", is better even for those who have that kind of facility, you see reporters going to assignment on Okada (Motorcycle), apart from the risk, it designs your stature, as they say. The practice as I said is not different all over the world, no wonder when Nigerians go outside this country, they shine abroad, why, because facilities are available, conducive atmosphere, no one is bringing out the neck that this story, you must use, you must remove this, no, and when you get good pay, so when they return the era of our seniors, and with all modesty, ours too, because what do you want me to stay back for, after a conference, which envelope? The values must return.
Q: Then you are talking about the Chicago awards? Can you shed more light on it
A : Thank you very much. There is going to be the first by the grace of God, the Yorùbá cultural and heritage awards in Chicago, Illionois, United States of America, by 4th- 8th September. This time yesterday, I was with the Ooni of Ife, Kabiyesi Ojaja II, who is the Royal Chair for the ceremony and moving forward behind it is Wole Ladipo, one of the sons of the great theater artist, Duro Ladipo, so he's been holding it in his residence, he resides in the US Dallas Texas, so 2017, we went to re-launch Moremi, the new edition by his Mom, Chief (Mrs) Biodun Duro-Ladipo, popularly known as Moremi, so both Blacks and Whites were asking us, why don't we enlarge this annual festival to include.. by the grace of God, what we are going to have now in a fortnight, business role, where  successful Blacks, successful Whites who loves the Black race would show up the key, if you like  also fending for ourselves instead of living on crumbs of these Whites donors, two, there will be dance, dramas and there would be awards. All roll into one, all end in four days for the programme with Kabiyesi, the Ooni, as the Royal Chair to showcase our culture.