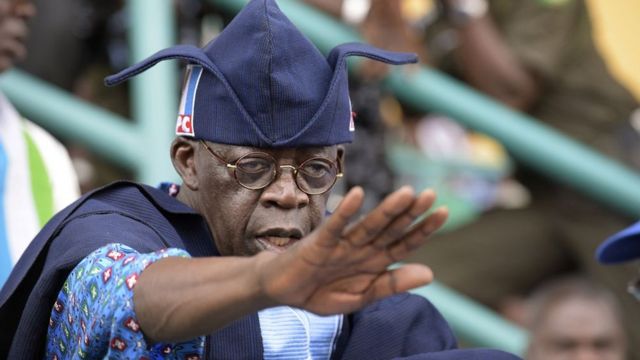 Opinion
Tinubuism: A Case Based Ideology in Nigerian Modern Politics
By Kunle Alaye
The Italian Prince (Niccolo Marcheaveli) carved an aphorism "the end justify the means". Of course Machiavelli's theory was empirically contextualised as the leverage for modern political thought, that set the pace for other modern theories.
The quote, "the end justify the means" by Machiavelli, can be described as the through reflections of the concept "Tinubuism". Which of course, has apparently turns relevant in the modern Nigerian Government and Politics.
"Tinubuism" can be described as a cased based ideology, that encapsulates betrayal, strategic permutations in sophisticated politics like Nigeria, greed, bootlicking, egoism and above all " the era of step-down endorsement. These of course,  thematically characterise the modern ideology of Tinubuism in Nigerian politics.
In Tinubuism, you learn political consistency: This of course  implies that you must be steadfast, even when your perceived enemies are ganging-up against you. In this ideology you learn on how to be tactical and strategise ahead your opponents.
To (Machiavelli) "You don't spare your opponents and their families, you must wipe them out, otherwise, they come in future to take revenge" Tinubuism of course differs here from Niccolo Marcheaveli's theory though. However, it also remain a very strategically strategic permutations to achieve a political desire.
It is an ideology that practice more of intra-partisan politics than the intra-politics as this was evident in the just concluded exercise of the All Progressives Congress (APC) as Tinubu, was almost skimmed out or crucified politically.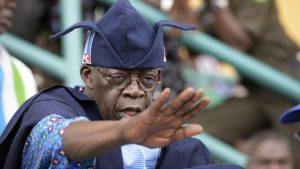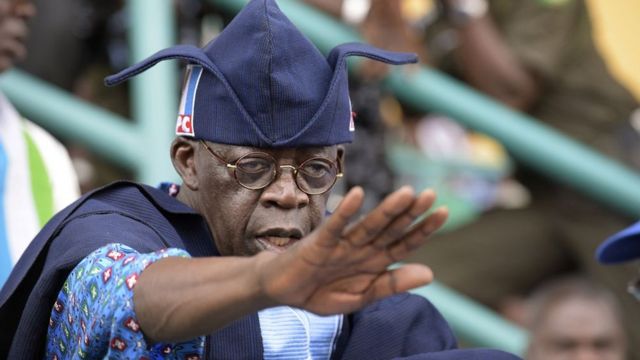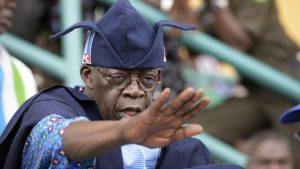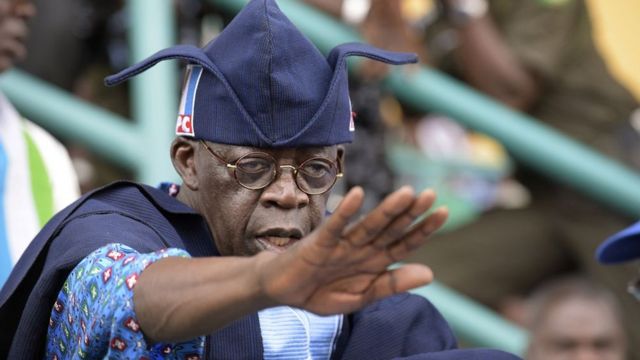 The ideology evolves round "Imperial Governance" and this of course was played out in the case of president Buhari and the cabals in the presidency who were vehemently against the National leader of APC and the party flag-bearer (Bola Tinubu).
Indeed, they aledged of working against his (Tinubu) political ambition to succeed president Buhari in 2023, Thus, whipped up serial antics, to frustrate and dimistify his (Tinubu) dynasty.  So as to impose a stooge afterwards.
The jimiks that was of course butchered by the Northern Governors Forum of the APC who believe so much in equity and sense of belonging for all regions in Nigeria.
It is interesting to learn in "Tinubuism", that "you don't "challenge your challenger, even if the challenge is worth challenging" The best you could do in a situation of this kind, was for you to reconsolidate, consult and work on your immediate emotions.
According to the classical political thinker (Plato) "you don't allow your emotion to overide your sense of reasoning". If your emotion takes charge of your reasoning, no doubt you may account for a doom or indelible disaster which of course may be quite difficult to redeem. A very good example was the Vice President of the Federal Republic of Nigeria (Professor Oshibajo) who contested against Asiwaju, his presumed political Godfather.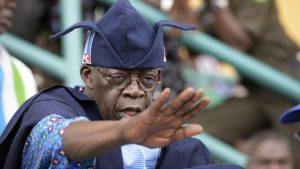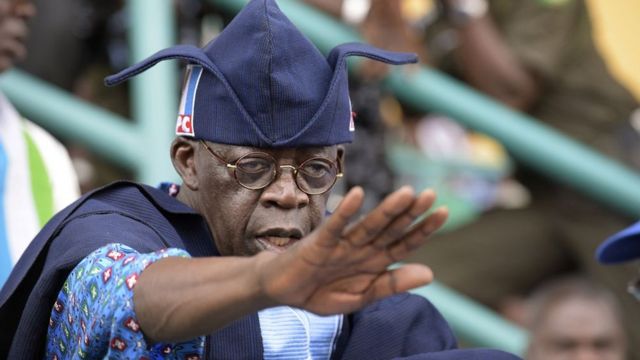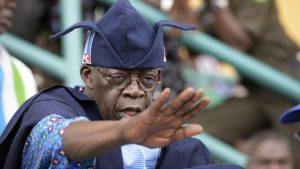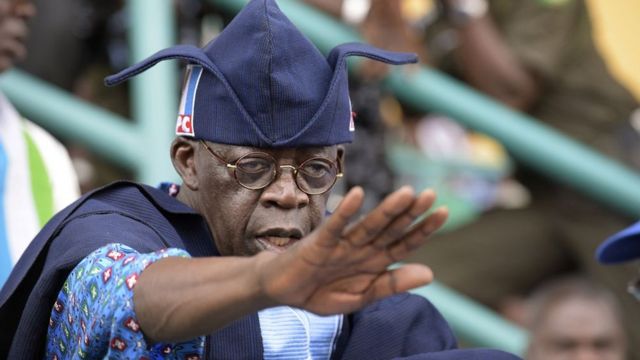 In Tinubuism, you also learn the spirit of  "Nation Building". Like it was demonstrated by the Northern Governors who remain resolute and spoke in one voice to resist the purported move of the  APC National chairman, (Adamu). Who was aledged of declaring Senate president (Ahmad Lawan). But just because of their (Northern Governors) spirit of patrotism and Nation Building, they all agreed that power should go to the South.
The trending ideology (Tinubuism) in Nigerian politics, also featured series of "drama and sarcasm". Like  the "ELEYI of Egba Land  and EMILOKAN" of Nigeria Sloganiarism. The scene where Asiwaju, during his meeting with delegates in Abeokuta, the Ogun State capital, express his anger and bitterness.
The ELEYI, was a language in Yoruba dialect meaning this one. He used it to express his disappointment in the action of the Ogun State governor (Dapo Abiodun) for drumming support for Prof Oshibajo, against him, in the just concluded primary elections of the party.
"ELEYI,". Of course depicts a condescending or derogatory way of addressing people in Yorubaland. However, the Asiwaju, purportedly used the language deliberately to express his anger..
Of course that also attracted actions and reactions from Nigerians. Especially, the people of Ogun State, who perhaps felt their governor was humiliated. However, governor Dapo Abiodun, of course did not see it in that light at all, but as a way of a boss or father talking to his son. He took it in good faith.
However, after all the tactics to stop Asiwaju Bola Tinubu,  from running for his deserving ambition, he remains calm, stable and resolute.
Thus, he eventually emerged the presidential candidate of the APC in the forthcoming general elections schedules for 2023.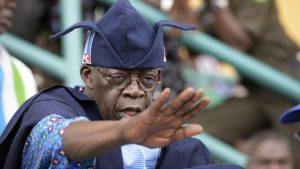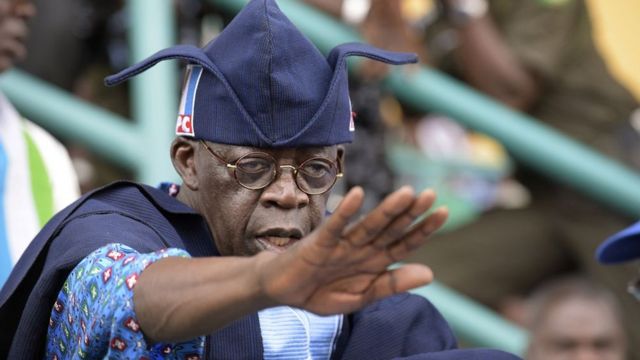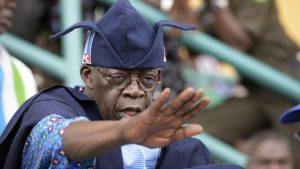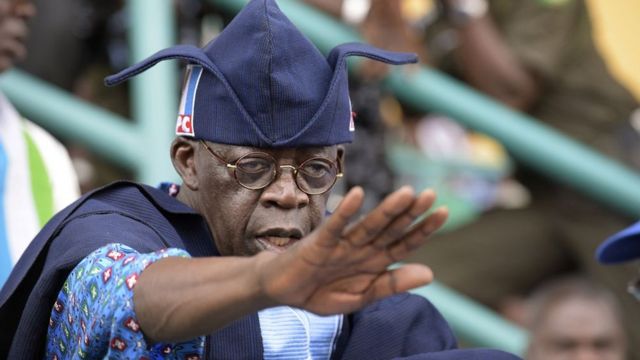 Sincerely yours, Tinubu saw and conquered at the end of the whole bickry and shenanigans of his perceived enemies in Buhari's Government.
I say a very big congratulations to my candidate and indeed the potential president of the Federal Republic of Nigeria in the year 2023.
To this end, I wish to admonish fellow scholars and individuals in the academia, that "Tinubuism" as a modern ideology, can be contextualised from different angles with a very logical and empirical theoretical review, which would attract a rich academic work by all standard.
God bless Federal Republic of Nigeria!
Kunle Alaye, Department of Political Science and International Relations, Chrisland University Abeokuta, Ogun State Nigeria.
FOOTNOTE: You want to share story with us? You want to advertise with us? You need publicity/live coverage for product, service, or   event? Contact us on WhatsApp +2348073463653 or email [email protected]