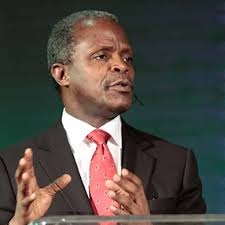 Archive
THAT OSINBAJO'S VIEWS ON RESTRUCTURING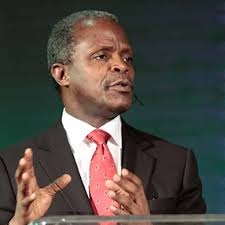 What he seem to be against is tinkering with the existing geopolitics of what constitutes the federating units.  I would agree with him because  what he advocates is seems to be  the path to true federalism should not  be confused   with bogging ourselves down with cumbersome geopolitical re-  arrangements  which some are using to agitate for creation of more  states etc or regional units that would further increase expenditures on governance. 
As Attorney General of Lagos State, he fought for restructuring without using the term which of course has acquired different interpretations among the advocates and antagonists of true federalism. Above all he is a Yoruba man with the sentiments we want to uphold in this side of the country.
Let's encourage rather than disparage him.  Of course a new federal constitution or a return to the one of 1963 would profoundly serve our desires for decentralisation. But what happens in the midterm is what renders Osinbajo s position  thinkable considering the fact that constitutional structure is one thing while it's operation is another. UK and South Africa are good examples of unitary systems where provinces have acquired considerable autonomy just because operators of the system make it so.
Perhaps we should prevail on our State Governors together with their Attorney Generals to take a cue from  Lagos because more often than not,  their style of governance  inadvertently  move us further away from federalism judging by their actions and inactions
 Jide Owoeye is Prof of International Relations Lead City University Ibadan