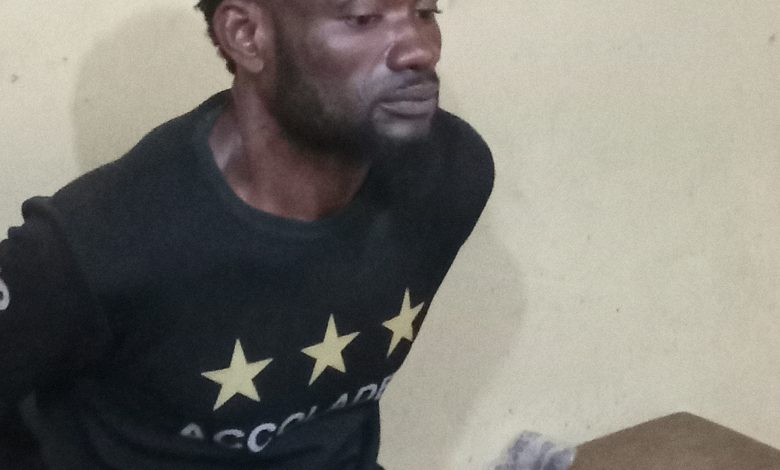 Crime
Suspected thief arrested for invading Lawson College, carting away property worth millions of naira
A suspected thief, Onyekechi Okolo has been arrested for allegedly invading Alaba Lawson College located along Presidential Boulevard, Abeokuta, Ogun State Capital and carted away number of properties of the institution.
Penpushing reports that, the 42 year old suspect was on Friday arrested in an uncompleted building which serves as his hideout, after series of surveillance placed on him by the security operatives of the college headed by Moses Olowoake.
The suspect who has been handed over to the police confessed to the crime after the arrest, adding that, he took the advantage of the bushy surrounding to perpetrate the crime, adding that many of the products, equipment and items he stole were sold to awaiting receiver of stolen goods.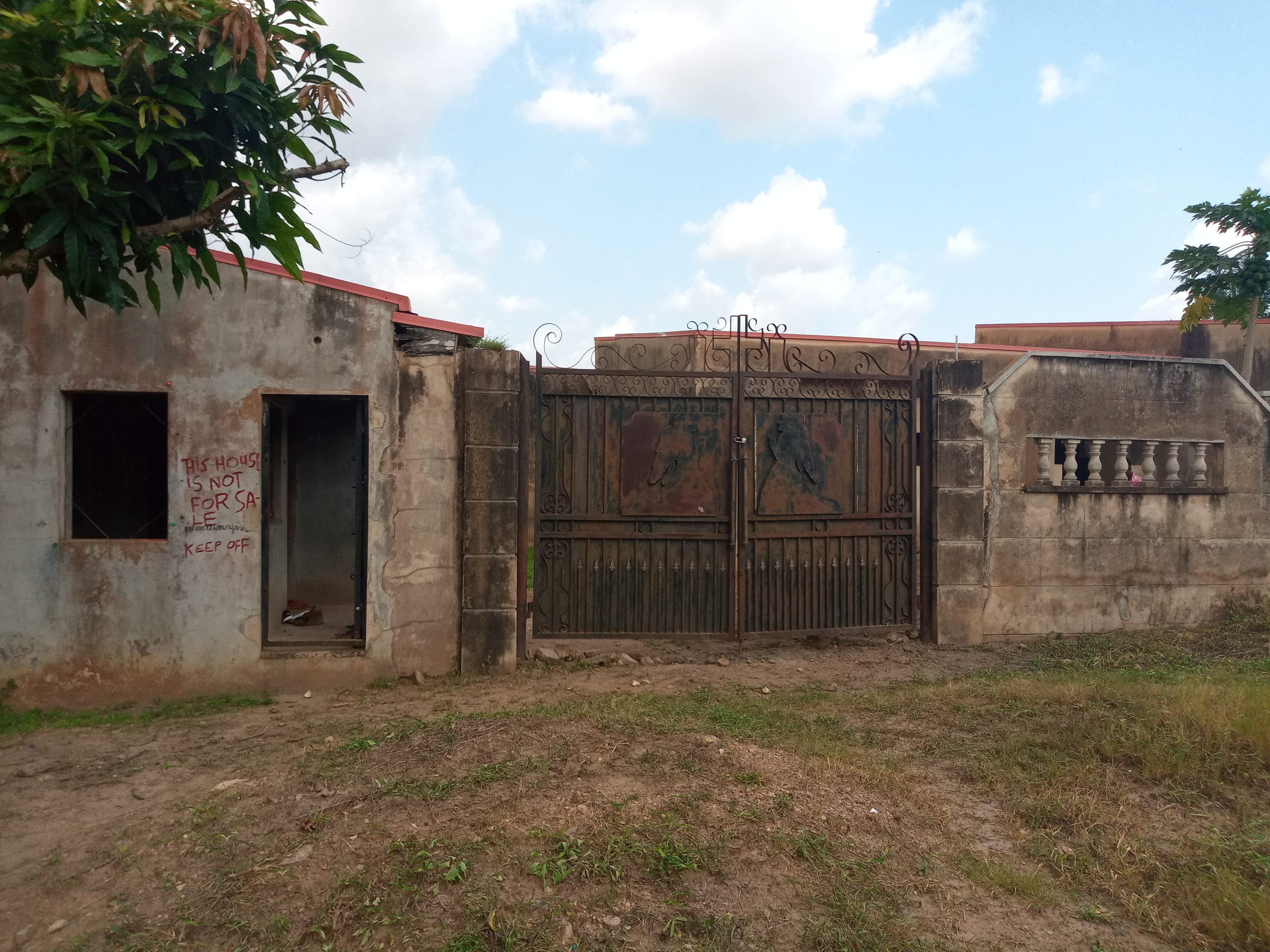 Penpushing further reports that, a visit to the abandoned building which is about three plots in size showed that the suspect is a resident massive structure, and had created a hole on the wall as passage for which leads him in and out to carry out operations.
The suspect converted one of the rooms in the building as his bedroom, while some cooking utensils were discovered in the house, as well remnants of Indian Hemp found in another room, when the police visited the scene.
Penpushing also reports that, the suspect said he was employed by a 'ghost' landlord to be in charge of the building and look for tenants to occupy the house, which was established to have being abandoned over a decade
The suspect said he has lost contact with the 'ghost landlord', and has since being residing in the building which is located inside a forest, adding that it was because no salary offered by the unknown landlord that he resorted to stealing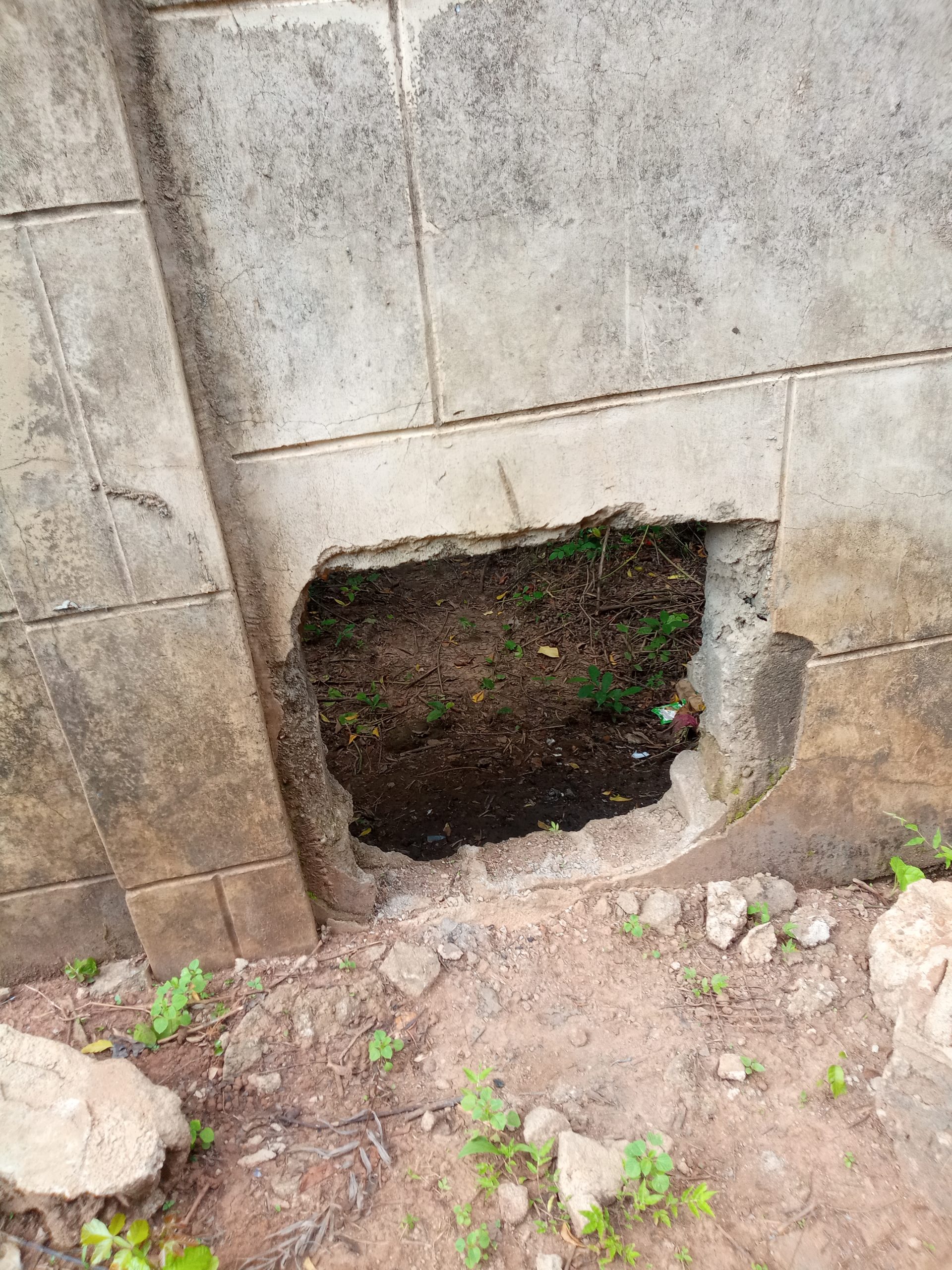 Penpushing reports that, the Proprietress of the college, Iyalode Alaba Lawson speaking on the development commended the security officials of the college which include; Dolapo Koleoso for the proactive measure exhibited to apprehend the suspect and thanked police for quick response.
The Iyalode of Yorubaland also expressed appreciation to God for exposing the alleged criminal early enough; adding that she never knew there was an abandoned building in the forest which shared fence with the college.
Penpushing further reports that, Lawson said with the shocking discovery, the school authorities will not waste time in clearing the forest within the next few days, and also called on the Ogun State Government to investigate the building and do the needful before the crimes within the hideout escalate.