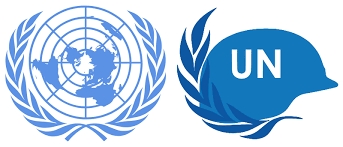 Archive
SEVEN MILLION PEOPLE DIED OF AIR POLLUTION ANNUALLY.SAYS WORLD HEALTH ORGANISATION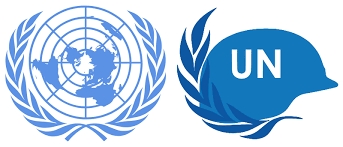 The organization further explained that the conference was part of a way to work out strategies to better combat air pollution, noting that at present, air pollution in most cities exceeded recommended World Health Organisation (WHO) Air Quality levels, adding that household air pollution was a leading killer in poor rural and urban homes.
"Air pollution also causes one in nine deaths worldwide. Affordable strategies exist to reduce key pollution emissions from the transport, energy, agriculture, waste and housing sectors. Health-conscious strategies can reduce climate change and support Sustainable Development Goals (SDGs) for health, energy and cities'.
"Let's act together because the cost is far too high; air pollution claims seven million lives every year, it is a major driver of the Non-communicable Disease (NCDs) epidemic and it accelerates climate change.
"The solution to air pollution however is affordable and clean urban, transport, waste and household energy strategies and the health, environment and development sectors can lead the way to change.''
Penpushing further reports that the United Nations (UN) body confirmed that it would hold the three days conference from October 30 to November 1 in Geneva, Switzerland with the theme "Improving Air Quality, Combating Climate Change – Saving Lives".
The conference would be held in collaboration with United Nations (UN) Environment, World Meteorological Organisation (WMO) and the Secretariat of the United Nations (UN) Framework Convention on Climate Change (UNFCCC).
Penpushing also reports that, other collaborating organisations are Climate and Clean Air Coalition to Reduce Short-Lived Climate Pollutants (CCAC) and the United Nations Economic Commission for Europe (UNECE).
The body also added that it hoped to push for a call to action by all participating organisations, governments and individuals with an agreement on a target to reduce the seven million deaths due to air pollution by 2030.
On the conference, the World Health Organisation(WHO)  said it would underline the links between air pollution and the global epidemic on NCDs and position the health sector to catalyse actions for health-wise policies on clean household energies, transport and waste.
Penpushing reports that at the conference according to the organization would include Ministries of Health and Environment as well as other Government representatives and representatives of Inter-Governmental Agencies.
The World Health Organisation(WHO) further disclosed that, other participants, include; Health Professionals, as well as individuals from other sectors such as Transport and Energy and researchers, academia and civil society.