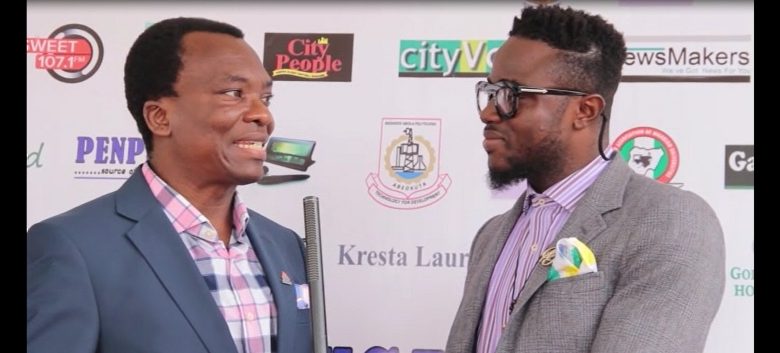 Archive
REVEREND ACHUDUME, WIFE RENEW MARRIAGE IN GRANDSTYLE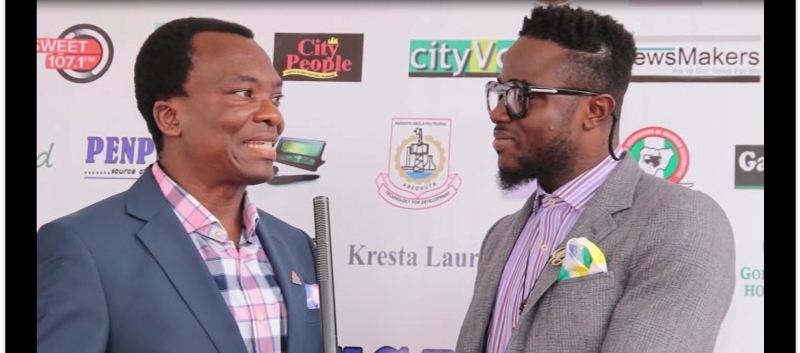 The General Overseer, Victory Life Bible Church,VLBC, Rev Lawrence Achudume and his wife,Folake were the shining stars of the day, as they walked majestically to celebrate their twenty-one year marital life.
Penpushing crew was at then colourful ceremony which attracted guests within and outside the country and took place at premises of the multi-million church headquarters and report that the colourful 'marriage', could be better described as 'Tunmi Gbe' meaning marriage renewal, as the hall was full to the brim, where teaching for a successful marriage was the sermon of the day.
The couple who smiled graciously could not hide their joy, as they intermittently cuddled themselves and accompanied by bestman and best lady at the occasion.
After the church service, the train of the couple moved majestically into the reception hall within the multi-million naira church complex, and welcome into the waiting hand of the church musical band, which dished out various gospel songs
The guests which include clerics from number of churches, professional bodies, groups,as well as journalists were seated inside the  reception hall  adorned with a lavish decoration, just as the couple walked majestically to theirseats. This was followed with stand and sound ovation welcoming them inside the palatial hall.
The master of ceremony, popularly called Dr. Smile also brought life into the event, with rib cracking jokes, which excited the couple and their guests. Infact, there was no dull moment throughout the duration of the talk of the town ceremony.
At the event, number of guests came out to speakon what they know about the couple, while questions relating to the life of the couple were asked, and in respond, the Achudumes were up to the task.There was wine and dine, which the guests regarded as sumptuous delicacies.
The husband, a known fearless and blunt cleric, in his remark, said one love has remained the tonic for the successful co-habitation of the duo, adding that, prayers also played a major role in keeping them going successfully.
Reverend Achudume called on guests, to help thank his wife for accommodating him, and also thanked God for choosing Folake as his wife.
In similar vein, the bride affirmed that she has no regret marrying the reverend, and also appreciated God for the choice of her husband,with an appeal to couple to remain faithful to each other,and let God be their guide and guardian.