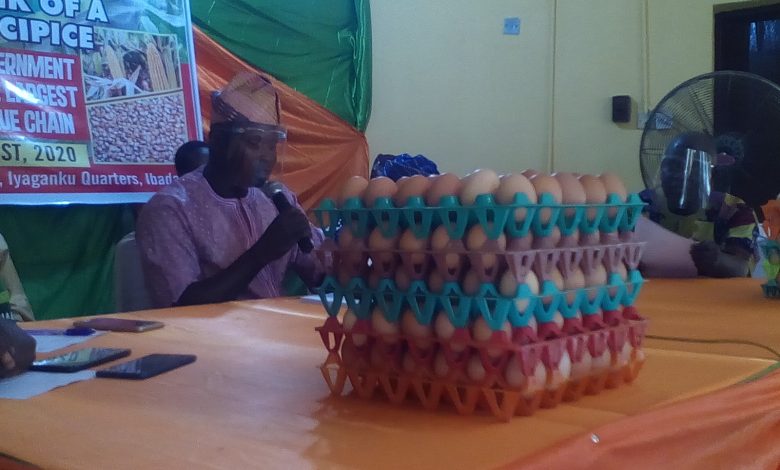 Metro Plus
Poultry farmers seeks government intervention over ban on maize importation
Segun Showunmi in Ibadan
The Poultry Farmers Association of Nigeria, Oyo State branch on Tuesday called on the federal and state government to lift ban on the importation of maize, stating that Nigeria poultry industry is now on the brinks of a dangerous precipice as the industry may lose about a trillion naira annually.
Penpushing reports that the farmers noted that there is an urgent need for the government to help salvage the largest agricultural value chain, adding that nothing less than one million jobs are being threatened as a result of the non availability of maize
The chairman of the association in Oyo State, Mr. Gbemisoye Agboola while speaking  during a press conference held at the  press center, Iyaganku Ibadan noted that maize constitutes between 50% to 70% of chicken feeds because it is the cardinal input of poultry business, adding that there has been an unhealthy competition for important staple food due to high demands for maize by humans.
Penpushing further reports that, Agboola explained that agriculture provides essential raw materials for industrial growth and development of a nation, adding that it is the strength of most developing countries, and provides employments to its citizenries.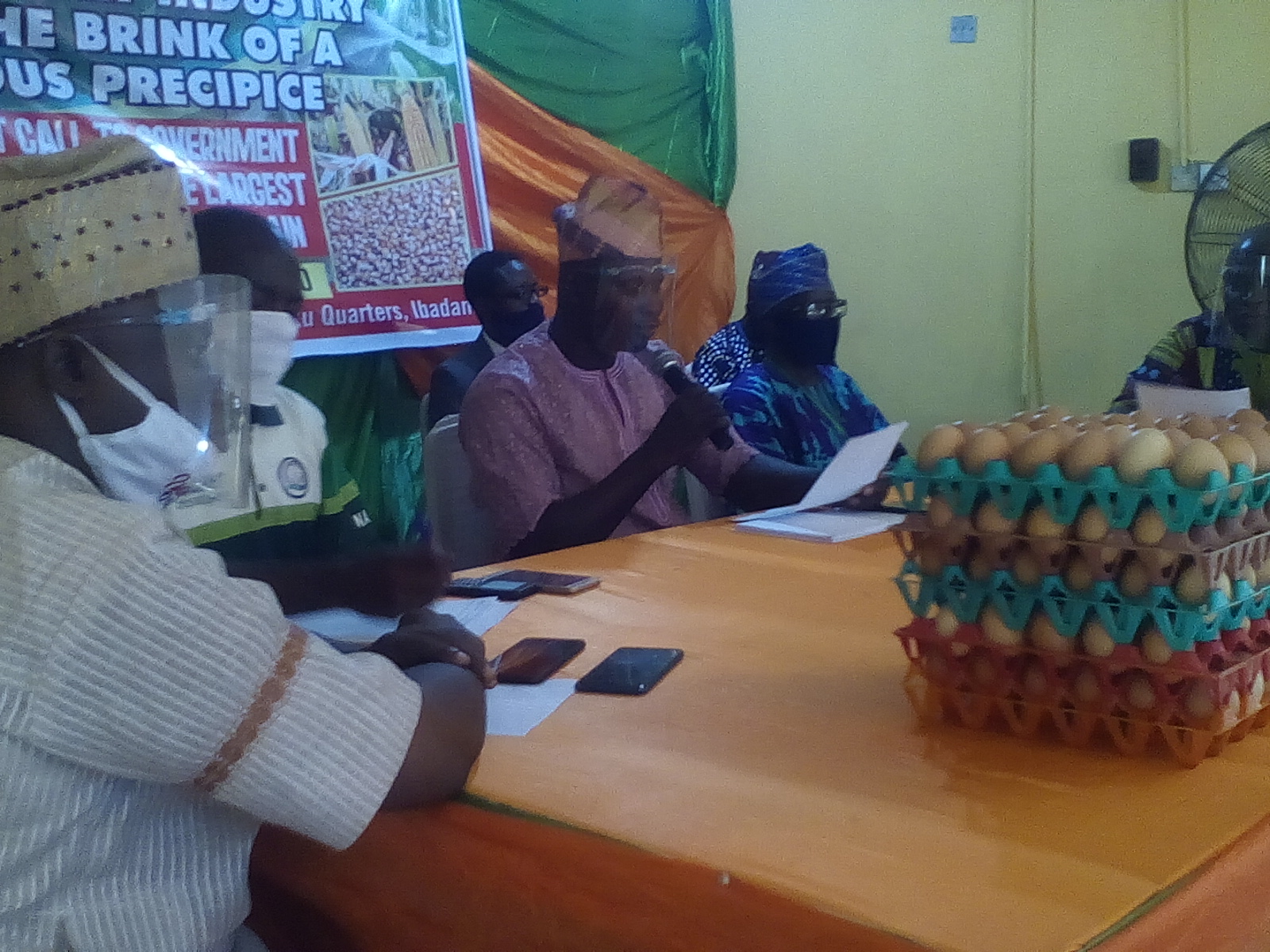 "The problems of insecurity and flooding has made it impossible for farmers to go to the farm, the few tonnage of maize has been hijacked and cornered by speculators, opportunists and political jobbers who also think it is their birthright to dictate the going in the industry', he said.
"Between March and July this year, many poultry farms have either down sized or fold up because they either cannot get maize to produce feeds or cannot afford to buy finished feeds to feed their chicken'.
"The seeming proactiveness of the Federal Government was the release of few tonnage of maize to states. We read about the much publicized release of trailers of maize to Lagos state poultry farmers, we are still expecting those meant to cushion our hardship in Oyo state'.
"We are calling on Mr. President to relax the ban on importation of maize for a period, in other to use this time to release the grain reserved across the country and to release all available palliatives to cushion the effect of maize scarcity to teeming suffering grass root farmers'.
"This will allow this essential grain to be available for feed production while we increase local production to meet up with the demand of maize, because this appears is the only way out and the most assuring pivot that the government is serious in revamping agriculture in this country'.
"Poultry contributes immensely to the GDP of the states. Oyo State prides herself as the poultry hub of southwest and Nigeria. Despite many besetting waters and industry turbulence, poultry has established itself in Oyo State and from there blessed many states in Nigeria, especially in day-old-chicks and eggs production'.