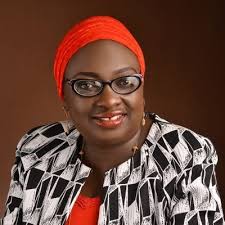 News
PENPUSHING FELICITATES WITH OGUN STATE DEPUTY GOVERNOR AT 54
The Penpushing Management and Editorial Board on Thursday felicitated with the Ogun State Deputy Governor, Engr Noimot Salako-Oyedele on her 54 birthday, with a congratulatory letter forwarded to her.
The letter signed by Founder of Penpushing Media, Dimeji Kayode-Adedeji, said the organization is proud to be associated with her, as a frontline member of the platform, with membership cut across the globe
'The Management, Editorial Board and the entire membership of Penpushing Media across the globe write to felicitate with you on your 54 birthday anniversary, and pray that as you added another year  to your age, God will continue to protect and guide you in all ramifications', the letter reads.
'Your Excellency, as one of us on the Penpushing platform we are proud to be associated with you, and also convinced that, you are a noble woman, of hard work, dedication and principle, and your modest lifestyle has become an added value  to your personality'.
'For us at Penpushing, we have closely monitored you as Deputy Governor of Ogun State, and  can attest to  your commitment and dedication in offering  qualitative support  to your principal, Governor Dapo Abiodun towards the good  governance of the state for the  benefits of the citizens'.
The renowned organization prayed that as the Deputy Governor start another journey in life, she would continue to be relevant and successful , as well as a symbol of success for the state, country and world at large.
'We pray that as you start another journey in life, you will continue to be successful and a symbol of success for the State, the Country and the world at large.Finally, be rest assured that, we shall continue to  give you all desired support as you grow from strength to strength , and long may you live in good health, love and peace. Once again, we say congratulation to you ma', the congratulatory letter emphasised.