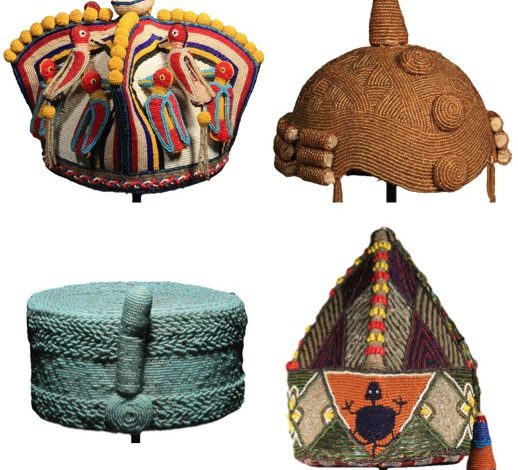 Entertainment
Penpushing celebrates Oba Olufemi Ogunleye at 78, as monarch set to launch historical book
The Management, Editorial Board and the entire membership of Penpushing Media across the globe has congratulated the traditional ruler of Akinale in Owu Kingdom, Oba Olufemi Ogunleye at 78, as the monarch is also set to launch a book titled ,"Owu Akinale in Contemporary Abeokuta" as part of the celebrations
Penpushing reports that, the congratulatory letter forwarded to him and signed by Dimeji Kayode-Adedeji said the organization is proud to be associated with him, as one of its notable leader and dependable supporter/ stakeholder since inception five years ago.
The congratulatory letter pointed out that the veteran journalist turned traditional ruler is a noble man, hardworking and dedicated to the developmental growth of  journalism profession as well as culture and tradition, adding that his modest lifestyle has remain added value  to his existence.
"Your majesty, we are also convinced, about your leadership quality in discharging your duties as a renowned veteran journalist and competency in administrative, cultural and traditional skills, and this were some  of the qualities found in you. No doubt, yyour wisdom in contributing to positive development of the society remains relevance"
'The entire stakeholders of the globally known Penpushing Media prayed that God will continue to protect and guide you in all ramifications, and as one of us on the Penpushing platform we are proud to be associated with you'.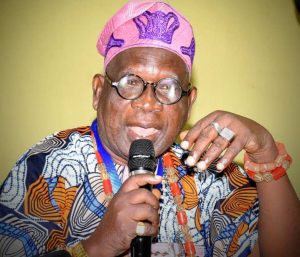 'For us at Penpushing, we pray that as you start another calendar year in your life, you will enjoy good health, and remained   a household name in the developmental growth of your country Nigeria, and  God, will  continue to use you to accomplish His will'
'Finally, be rest assured that, we shall continue to give you all desire support as you grow from strength to strength,   Once again, the entire family of Penpushing congratulates you and wish you happy birthday. God bless
About the celebrator: He was born in Awaye Compound, Totoro, Owu Abeokuta on September 23rd 1944 to Baale Akinale Chief Johnson Oguntoye and Olori Efundiran Adebisi Ogunleye, Oba Ogunleye, named Okesooto Bokuote, as a presumed "Abiku" who was the only survival of 14 siblings of the parents, had early childhood growth in Akinale and Abeokuta for both primary and secondary education.
The  Towulade Akinale, Owu Kingdom, Abeokuta is a veteran journalist who cut his teeth as a versatile Newspaper Reporter in the Middle Belt Herald in Jos in 1965, the New Nigerian Newspaper in Kaduna (1966-1969) and the Daily Times, Lagos (1970-1976) before venturing into public relations practice as the chief spokesperson for the defunct national carrier, Nigeria Airways between 1976 and 2000 when he voluntarily retired.
Penpushing also reports that besides being a graduate of the Daily Times institute of Journalism, Oba Ogunleye read Mass Communication at the University of Lagos with training exposures in aviation journalism and public relations in many international airlines and aircraft manufacturers in Europe, Asia and America,and as a community  community person, Ogunleye was installed as the 15th Baale (Village Head) of Akinale, an Owu satellite settlement, 23 kiometres south of Abeokuta on the Abeokuta-Lagos axial road in 2004.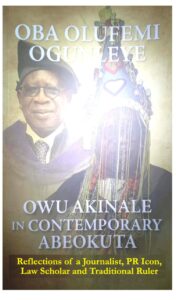 "Subsequently on October 31st  2006, Oba Olusanya Adegboyega Dosunmu, Olowu Kangunere, Olowu Abeokuta elevated Baale Akinale as the first coronet in Akinale and named him Towulade Akinale,and as at today, he is a member of Egba Traditional Council and Permanent Member of Ogun State Council of Obas, contributing to the development of traditional jurisprudence in modern democratic governance in Nigeria'.
The monarch while on the throne, studied and obtained LLB at the Crescent University, Abeokuta, attended Nigerian Law School Lagos and becomes a Barrister at Law after which he proceeded to Babcock
University, Ilisan-Remo where he obtained an LL M degree and now viewing PHD.
Penpushing further reports that,with specialty in Alternative Dispute Resolution, Oba Ogunleye is a Chartered Mediator and Fellow of the Chattered Institute of Mediators and Conciliators in addition to his fellowship of the Nigerian Institute of Public Relations, the combination of which he adopts into settling series of civil conflicts in his domain and beyond.
"To mark this occasion, Oba Ogunleye has published a book titled "Owu Akinale in Contemporary Abeokuta" as reflections of his multi professions and natural rulership. The book contains historical anecdotes on the Owu people from their ancient existence to date and the roles played by the Owu bands who migrated into Abeokuta after the conspiratorial internecine that destroyed their homestead in sustaining the peaceful existence of Abeokuta as a common domicile for Egba and them".
"The book also accounts for Oba Ogunleye's exploits in Journalism, particularly in Newspaper reportage at different beats in Jos, Zaira, Kaduna, Kano and Lagos: His experience as Public Relations chief in the defunct Nigeria Airways as narrated in the book is a lesson in corporate management while his dissection of the roles of traditional rulers in a constitutional democratic government is instructive".
Penpushing also reports that,the book with a foreword from Balogun Owu and former President of Nigeria, Chief Olusegun Obasanjo will be presented to the public in due course.
FOOTNOTE: You want to share story with us? You want to advertise with us? You need publicity for product, or service, or   event? Contact us on WhatsApp +2348073463653 or email 
[email protected]