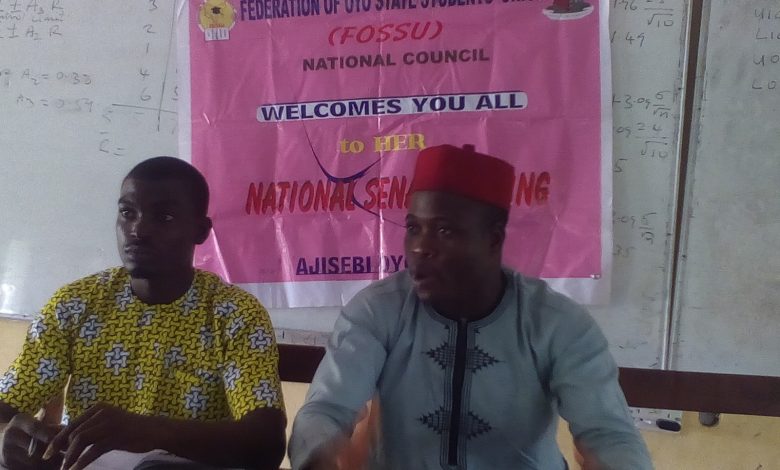 Archive
OYO STUDENTS SENATE FAULTS NATIONAL PRESIDENT ACTION ON AFFAIRS OF UNION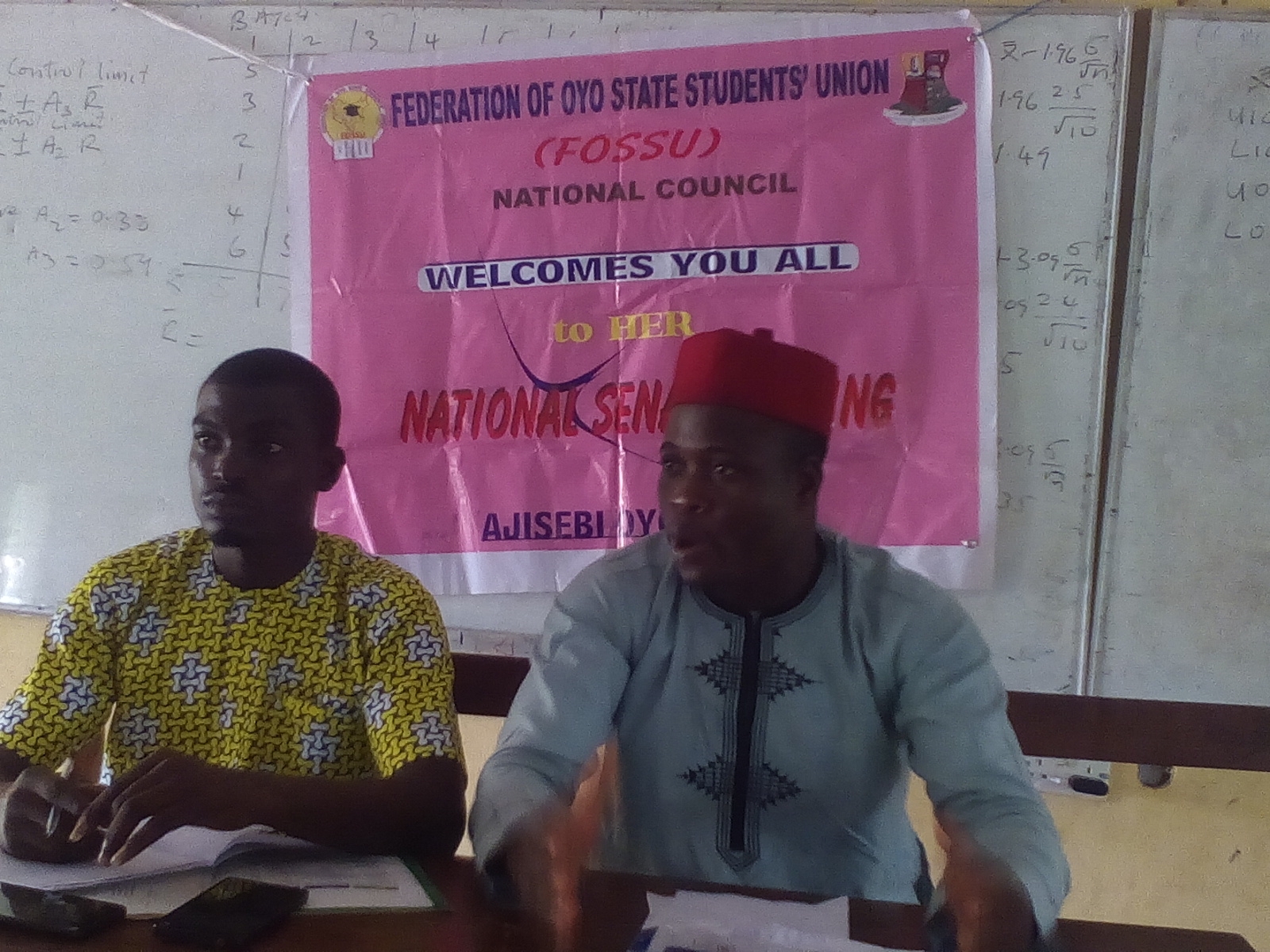 'The Senate House queried the unconstitutional National Congress held on the 7th June, 2019 which was a chapter congress of EACOED Chapter as confirmed by the Chapter President' the communiqué stated,
Penpushing further reports that,the Federation also condemned the National President of the Union for refusing to attend the sitting even though he was officially and duly notified about a week to the sitting with all evidence shown.
"The Senate House, after a long deliberation, declared the Congress held on the 7th June, 2019 at Emmanuel Alayande College of Education, Oyo as Illegal and unconstitutional and all decisions made in the said congress as null, void, and invalid to FOSSU National, this is because the purported Congress was never in line with the protocols laid down by the Constitution of FOSSU."
The House noted that the inauguration of Electoral Committee is the sole responsibility of the Senate Arm of the Union, and therefore withdrew herself from the knowledge of the Electoral Committee being inaugurated by the National President of the Union Comrade Sharafufeen and declared the Electoral Committee as an unconstitutional and illegal one that can never conduct National Election.
Penpushing  also reports  that, the sitting was graced by 27 senators from various chapters/campuses across the country, three principal officers of the Senate National Council (Senate President, Senate Clerk and Acting Chief Whip, 15 progressive observers from various chapters/zones, the Department of State Security Service (DSS) and the police.
The National Senate President of  the union, Comrade Wasiu Oke a.k.a 'Pattern'  earlier in his remark said that the essence of the sitting was to deliberate on issue bothering the progress of Oyo State Students across Nigeria, and for the progress and betterment of the association.
"Our association has been active and proactive in all its activities without been bias or any sentiment, let us be committed to the struggle and not be intimidated by anybody, we must ensure the progress and development of this association, struggle for the betterment of Oyo State students and Nigeria at large should always be our interest"
Penpushing  reports that, the Federation Senate sitting, however ,resolved that both the old and reviewed constitution should be made available to all theSenators, with the two third of the constitution review committee present together with the Chairman of the constitution committee.
They also resolved that the legislative arm has nullified the purported congress held on Friday, 7th June, 2019 where the current  legislative arm was said to have been dissolved, and 22nd of June was taken for the Senate convergence for the adoption of the reviewed constitution and the dissolution of the UNION Senators.