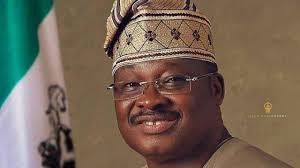 Archive
OYO GOVERNMENT CONSIDERING PAYMENT OF N30, 000 MINIMUM WAGE,SAYS SPEAKER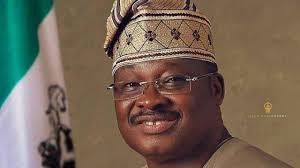 Similarly, in his own response, to the workers' agitation in front of the Governor's office, Chief of Staff to the Governor, Dr Gbade Ojo decried that the Federal Government had to determine the minimum wage for States.
Penpushing reports that, he also called for a review of the review allocation formula, whereby States were each at liberty to determine their own minimum wage.
The workers under the auspices of , Nigerian Labour Congress (NLC) and Trade Union Congress (TUC), also took their protest to Agodi Gate, Total Garden, Mokola, Parliament Road and State Secretariat.
Penpushing reports that Chairman of Nigeria Labour Congress(NLC), Comrade Waheed Olojede and his Trade Union Congress(TUC) counterpart, Olusola Ogundiran, stressed that it was necessary for the Federal Government to implement the payment of N30,000 minimum wage agreed upon by the Tripartite Committee and the Government,as well as the Organised Private Sector.
The workers leader described  as shameful, the statement credited to the Minister of Labour, Employment and Productivity, Dr Chris Ngige that the Federal Government did not agree to the N30,000 proposal.
Penpushing also reports that, he  noted that the first request of the labour movement was N66,500, but N30,000 was agreed upon after considering the positions of the different stakeholders in the Tripartite Committee.
He pointed out the upward trend in the cost of living from 2007 when N18,000 was approved in 2010,  stressing that the  N30,000 minimum wage request was just fair enough considering prevailing economic circumstances.
The labour leader pointed out that  Oyo State Government, in its own memorandum on the minimum wage, had expressed a desire to abide by whatever figure was agreed upon by the Tripartite Committee.
The Oyo State Trade Union Congress (TUC) boss, Olusola Ogundipe while corroborating Olojede's position on the issue, warned that should the Federal Government fail to approve N30,000, the nation's economy will be grounded from November 6, when an indefinite strike is scheduled to commence.
He lampooned Ngige for misleading the Federal Executive Council (FEC) that no agreement had been reached with the labour union, as tantamount to speaking from two sides of the mouth.