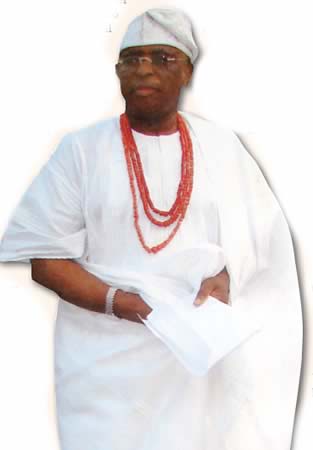 Politics
Osoba remains authentic father of All Progressives Congress in Ogun state, says party executive committee
The leadership of the ruling All Progressives Congress(APC), Ogun State Chapter has diassociated itself from the rumoured factions in the party, emphasisng that former Governor Olusegun Osoba remains the recognised father of the party and rally point for membership.
Penpushing reports that, the Secretary of the party, Ayo Olubori made the clarification following speculations that some individuals have embarked on self-acclaimed leadership positions, and thereby alleged of attempting to create factions.
The scribe explained that, in addition ,the only recognised executive of the party as approved by the national headquarters is led by Chief Yemi  Sanusi  and  has its secretariat at Iyana Mortuary area of Abeokuta, the State Capital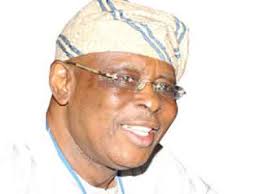 'Anybody can parade himself as a party member or leader, but the only leader is Chief Osoba, everybody has passed through Osoba, anybody who claimed he has not pass through Osoba let him come out boldy to say it', he said.
Penpushing further reports that, Olubori said he is not aware of any party secretariat at Oke-mosan, or any other place,stressing that the only authentic  party secretariat is located in Iyana mortuary area of the town.
''Anybody can parade himself as the representative of the party,as far as we are concerned, the APC in Ogun State is one,and we have one leader,is not only a state leader,but a national leader,in person of Chief Olusegun Osoba'
'As a matter of fact,am not sure any member of the party in the state can boldly come out and say that he or she has not passed through Chie Olusegun Osoba. I can also say that there are so many politicians, who cannot boldly say he or she have not passed through Baba Osoba'
'If anybody is not happy with that fact, he or she is free to carve out his own party, not in the name of APC. The leadership will not compromised. The party is supreme, we should be honest with ourselves. I want to remind you, the party gave birth to this government'
'By the contributions of Baba Osoba at the state level,his goodwill,his financial resources and many, particularly which has led to the success of the party at the national and Ogun state,so am not aware of party secretariat at Okemosan,am only aware of APC secretariat in Iyana mortuary'
Penpushing also reports that, the party explained that, in the same vein, the immediate past Governor Ibikunle Amosun is a member of the party, representing it at the National Assembly, stressing that, at no point has he denied being a member
'I have no objection to Amosun being a member of APC. At no point in time, Senator Ibikunle Amosun denied being a member of APC,, we are not aware of that denial,he never denied being a member  of APC, he is also a member of APC representing  at National Assembly', Olubori emphasised