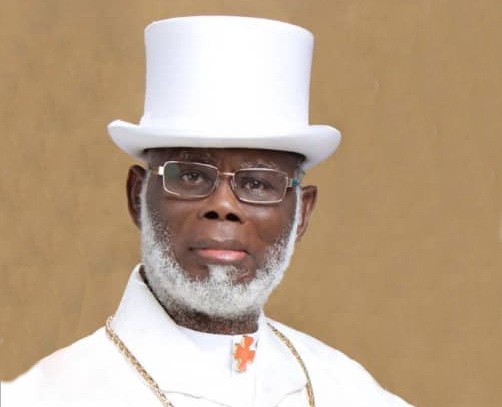 Archive
ONE YEAR AFTER HIS DEATH, OB LULU-BRIGGS' WILL MIGHT PROVIDE RESOLUTION TO DESPERATION OVER HIS INHERITANCE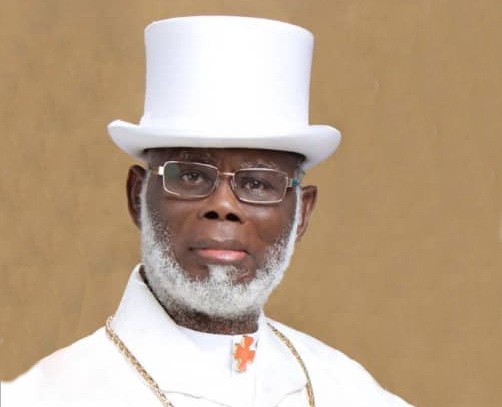 The last year had been fate for the family and their supporters. The  first sign that all might not be well was a rather scathing article a national newspaper of January 15, intimating Nigerians of a supposed discord in the Lulu-Briggs family over the burial. The publication also contained some rather uncomplimentary comments about the widow of the deceased, Dr (Mrs) Seinye Lulu-Briggs.
Since then, there have been flurry of media propaganda mounted to discredit and dishonor the widow. There had also been several lawsuits and an ongoing police investigation instigated by three sons of the deceased against their stepmother. In fact, as she said while accepting the new burial date, Mrs Lulu-Briggs had been 'abused, insulted vilified, defamed, persecuted and – under false pretexts – detained, investigated and harassed by law enforcement agencies. My family, friends and colleagues have not been spared either, Indeed, under criminal law in Nigeria, a person charged for murder, if found guilty, could be sentence to death for hanging.''
Yet, as several reports have shown, the family crisis is due to no other thing but contestation over inheritance. In April 2019, a few days after his lawyers sent a petition to Nigeria's Inspector General of Police claiming his father had been killed by his stepmother, Chief Dumo Lulu-Briggs also filed a law suit blocking the reading of High Chief O.B. Lulu-Briggs' Last Will and Testament which the Probate Registrar had scheduled to be read on April 12, 2019 at the behest of their client (High Chief O.B. Lulu-Briggs).
It took over three months but eventually, the courts overruled this.  In a judgement delivered on July 25th, 2019 sanctioning that the Will be read, Hon. Justice U. Kingsley-Chuku, ruled that 'any purported challenge, contest or dispute of the Will, reading or publication of the Will in issue based on the alleged Custom and Tradition of the Kalabari people of Rivers State amounts to no reasonable cause of action and that any cause of action arising therefrom, if any, has no likelihood of success and certainly bound to fail.'
The very next day, July 26, 2019, his Will was read in Port Harcourt. A reading of a certified true copy of the document indicates that, in keeping with his antecedents for being meticulous, the family patriarch was clear on what he wanted.
As if he knew that his burial would cause havoc in his family, the first statement of his Will refers to it,
"I wish to be buried and for my wife Seinye Peterba Lulu-Briggs, if she survives me, to take an active part in my funeral services. I direct that my funeral services be simple and done in Kalabari tradition as allowed by my Christian beliefs in recognition of the dignity of my position as head of Young Briggs House. I request that there be no mourning or weeping. Any members of my family and a beneficiary under this Will who refuses to participate in my funeral shall be completely excluded from benefit under this Will as if such person had predeceased me."
His second statement refers to his three elder sons,
"For reasons specified in a letter I have executed on the date of this WilI, I have not made any provision in this Will for my sons DUMO, SENIBO or SOFIRI. If this Will is contested by any of my sons, I request that such letter be introduced as evidence of the reasons why I have not made any such provision."
And High Chief O.B. Lulu-Briggs closes his Will with a statement reiterating that he has not provided for his three older children in the Will. One gets the uncanny feeling that the Will, which was written in 2004 while High Chief O.B. Lulu-Briggs was facing an embarrassing hostile attempt from his sons to take over his oil firm – which saw him docked for criminal charges they brought against him in Nigeria, the UK and the USA – was purposely structured to protect his assets from his sons.
The media, at that time, was full of stories about the legal battles the three sons subjected their father to. High Chief O.B. won the court cases, but he reached  financial settlement of $8 million with the sons in 2003 and 2004 that saw them leave the company.  Around that time, in 2002, the High Chief wrote a heart wrenching and embarrassing SOS letter to the then Rivers State Commissioner of Police about Dumo Lulu-Briggs.
The High Chief's Will is concise and unambiguous. It has six codicils; the first was added in July 5, 2007 and the last in October27, 2014. They reflect the several amendments and additions he made to his Will over those years – including creation of a Trust where most of his properties are held (with clear directions about how the Trust should be governed and what its proceeds can cover- which are his children and grandchildren for his seven children). It also captures the transfer he made of his Moni Pulo Limited shares to his wife, one of his daughters and the O.B. Lulu-Briggs Foundation in 2012.
High Chief O.B. Lulu-Briggs' Will includes an October 2, 2012 declaration stating that his three sons are expressly excluded from inheriting from his estate. In addition, he bars a female who was purportedly brought to him as his daughter by one of his cousins from benefitting from his estate. And in the fifth and sixth codicils, dated June 5, 2013  and October 27, 2014, respectively, he confirms that he has not provided for this three elder sons in his Will, (making clear that his sons were settled with $8 million which he considers their inheritance in the fifth codicil).
It is very obvious that the High Chief anticipated that his sons would attack his widow and his family in an attempt to grab his wealth as soon as he passed. After all, Mrs Seinye O.B. Lulu-Briggs has borne the brunt of their ugly abuses and intimidation since he showed interest in her and eventually married her.
''By making it crystal clear several times in his Will that his sons have been excluded from his and by including a sealed letter about his three sons as part of his Will, High Chief O.B. Lulu-Briggs has made it difficult for the three sons to make a direct attack on his Will,'' a community leader in Abonnema, the family home of the Lulu-Briggs, said. ''This could, therefore be the reason why they doing everything to malign, discredit and intimidate their stepmother and the rest of their siblingsand this does not constitute a challenge to their fathers' Will.''
The Rivers State governor, Nyesom Wike, on Wednesday offered to give the late businessman a state burial and called on Kalabari leaders to help broker an agreement on how this could be done. This appears to have led to a flurry of meetings, including an announcement that the burial might take place in January next year.
A Ghana magistrate court is also expected to deliver this week a ruling on a lawsuit instituted by Dumo Lulu-Briggs, seeking a second autopsy on the body of the deceased after the first autopsy showed the man did not die a violent death. Family sources said the body would then be released to an elder in the family – and not any of the children  – according to Kalabari tradition, who will then take custody until the burial is done.