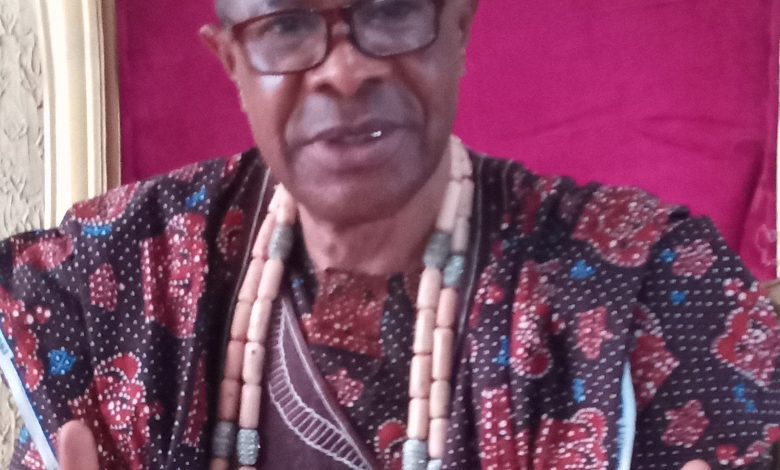 Crime
Ogun state monarch throws weight behind end to Special Anti-Robbery Squad
Yanju Uwala in Abeokuta
The traditional ruler of Owode-Egba, Oba Kolawole Sowemimo has disclosed his support for protest against operations of the dissolved Special Anti-Robbery Squad (SARS), stressing that, it was enough time for adequate and proper reformation of the entire Nigeria Police Force.
Penpushing reports that, Olu Owode made this known while speaking with journalists in his palace at Owode town located in Obafemi-Owode Local Government Area of Ogun State, emphasisng that the bad eggs within the force are notorious of feeding fat on the innocent citizens and this must now be a thing of the past.
'First of all, I will say, there is nothing bad in making a protest, there is nothing bad in letting people know how you feel, but we should do it in a matured and in a peaceful way. To me, I will say this, I am going to explain better, the police should stop feeding on Nigeria citizens', he stated.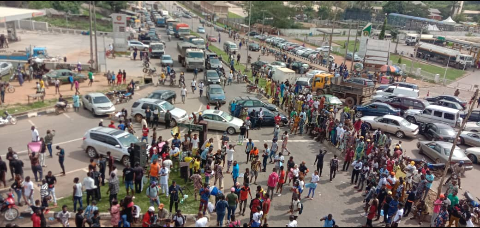 Penpushing further reports that, the royal father posited that, one of the solutions of reformatory stage of the police is for the federal government, to adjust the welfare package of the officers and men which is expected to make life meaningful for them
'I will explain better, the most important thing is the Federal Government or whoever that is in charge of the Police to just do a best police reform. The Federal Government has to increase their salary, give them a better salary, give them a very better salary, give them housing, give them good condition, so that there will be no excuse for them to be extorting people, to be taking money from people, to be killing innocent Nigerians, to be harassing people on the streets', he stated.
'The government needs to take care of the Police, we respect them, we love them, we know they are working for us but you know it's been commercialised now, when you government failed to treat them well, they  will beg for money, they will beg for something'
'Police officers will buy uniform for himself, will buy boots for himself, innocent Nigerians will be building police stations for them. When there is problem in police stations, innocent Nigerians will go there and buy them TVs, buy them fans, when their ceiling is leaking, Nigerian communities will be the one doing it for them, what are we talking about?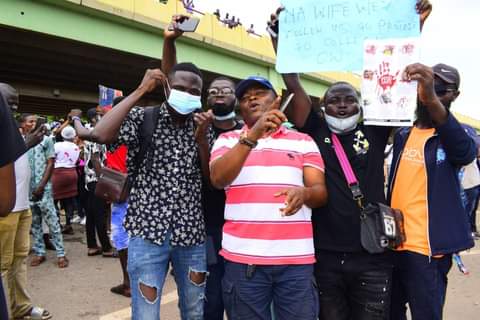 'The government needs to take care of them, all over the world police is priority, in everywhere in the whole nation, give them good housing, good cars, equipments, let them be happy, so that all these stories today, SARS today, SARS do this, SARS do that, will end'
'Their conditions  very poor, they are not living good at all, take care of them and let them talk to their wives too. Organisations cannot be building shops and selling shops to innocent Nigerians, is never done'
Penpushing also reports that, the monarch said it is nuisiciating seeing number of shops almost taking over some police stations in the country, lamenting that investigation showed that many of shops are owned by wives of the policemen
The traditional explained that, it is security risk to have such shops within the territory of ploice station, stressing that, this is not good practice all over the number, and Nigerian government should discourage it
'For example, look at their wives, they have organisation, police wives organisation, I don't know how they call them, we give the police  land for security purpose, that is to build police station, but the land are now being commercialized, all the police wives' are building shops around police stations selling the shops N500,000 per shop, feeding on innocent Nigerian citizens'.
'Their wives will again be benefiting from innocent Nigerians, the land they give them for security purpose, they will be building shops around police stations, it's never done in the whole world, this is where I will see it for the first time in my life, and after building the shops, they will be selling the shops to innocent Nigerians at the price of N500, 000 per shop, land that is given to them for security purpose'