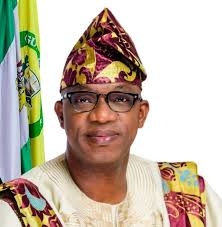 Archive
OGUN INTERNAL REVENUE SERVICE GENERATES OVER N15BILLION IN SIX MONTHS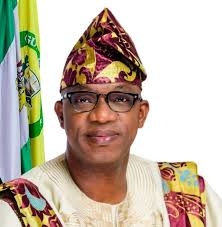 The Chairman noted that the low collection was not unconnected with the 2019 general elections, which hindered aggressive tax drive/enforcement explaining that non-audit of companies for the year 2017 and 2018 including the break in border areas.
Penpushing further reports that, Adeosun  assured that plans were underway to enhance revenue in the subsequent months through the allocation of 2017 and 2018 tax audit jobs to tax monitoring agents (TAMA), enumeration in the border areas, deployment of technology to enhance operational efficiency and reduction in revenue leakages.
The Chairman said other measures put in place, included opening of additional tax units in some strategic locations towards increasing road tax revenue and effective monitoring of commercial road transport workers amongst others.
Penpushing also reports that,in another development, the Government disclosed that it  has issued over 7, 694 Certificates of Occupancy under the " Home Owner Charter Programme" to land owners across the State between January and June this year.
The Director in charge of Statistics, Ministry of Finance, David Alao, made this known while playing host to members of the State House of Assembly Committee on Finance and Appropriation, who were on oversight visit to the Ministry.
Penpushing reports that, he added that since the commencement of the Home Owner Charter Programme in 2014,  over 31, 728 title documents had been issued to qualified property owners (residential) in the State.
The Director said the State Government had been providing residential owners in the State with title documents without the statutory fines or penalties, explaining that the ministry had been able to centralize the activities of the haulage harmonisation and ensure effective monitoring of the State overall revenue activities.
The State Accountant General,  Micheal Idowu, while defending  the budget the Office of the Accountant General stated that all salaries and allowances including pensions of all Ministries, Departments and Agencies (MDAs) had been processed and paid as at when due.
Penpushing also reports that, he explained that all revenue and expenditure of MDAs had been fully reconciled,  saying that all the accounts had been adequately captured and prepared.
Meanwhile, Committee Chairman, Olakunle Sobukanla in his response  advised the Finance Ministry to ensure that all qualified applicants that requested for there C of O should be taken care off, saying that the visit was not meant to witch-hunt any agency but an assessment to enhance quality service delivery.