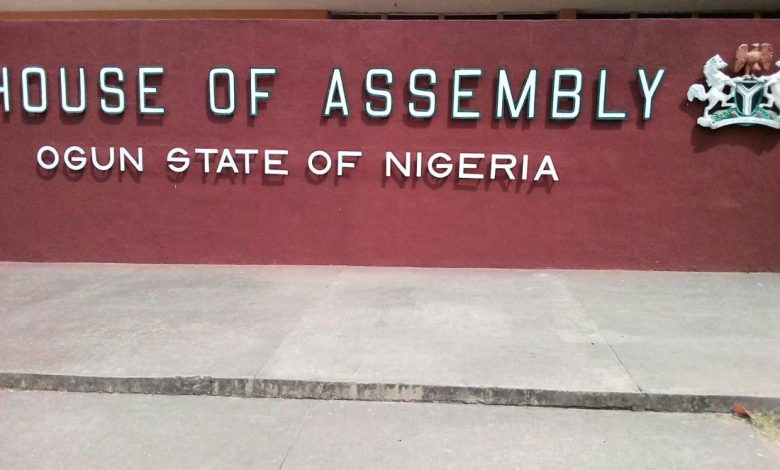 Politics
OGUN ASSEMBLY APPROVES TRANSITION COMMITTEES FOR LOCAL GOVERNMENT
The Ogun State House of Assembly has granted approval to the nomination of 19 out of the 20 Chairmen and members of the transition Committees for the Local Government Councils sent to the lawmakers by the State Governor for ratification and approval.
Penpushing reports that, the Assembly's approval was consequent upon the presentation of the report of the Committee on Selection by the Majority Leader, Yusuf Sheriff, who also moved the motion for its adoption, seconded by Akeem Balogun and supported by the Whole House through a voice vote at a plenary presided over by the Speaker, Hon Olakunle Oluomo.
The Majority Leader following the adoption of the report, thereafter moved  for the confirmation of the 19 nominees, seconded by  Balogun and unanimously supported by all the lawmakers through a voice vote.
"Members examined their curriculum vitae, credentials and interviewed them. They were all found to be eligible and suitable to assume the exalted office of the Chairman, Vice Chairman, Secretary and member of Local Government Transition Committee in their various Local Government Areas of Ogun State', the report said.
The screening of the nominee of the Governor for Chairman and members of Ipokia Local Government Transition Committees was suspended till further notice in honour of the late Chairman nominee, Late Mr Shuaib Adeosun.
The Committee therefore recommends the screened nominees for confirmation as Chairman, Vice-Chairman, Secretary and members of Transition Committees in 19 Local Government Councils having found them eligible and suitable in consonance with provision of Section 40(1) of the Local Government Law of Ogun State, 2000".